How Jeff Bezos Made $90 Billion and Became the Richest Man in the World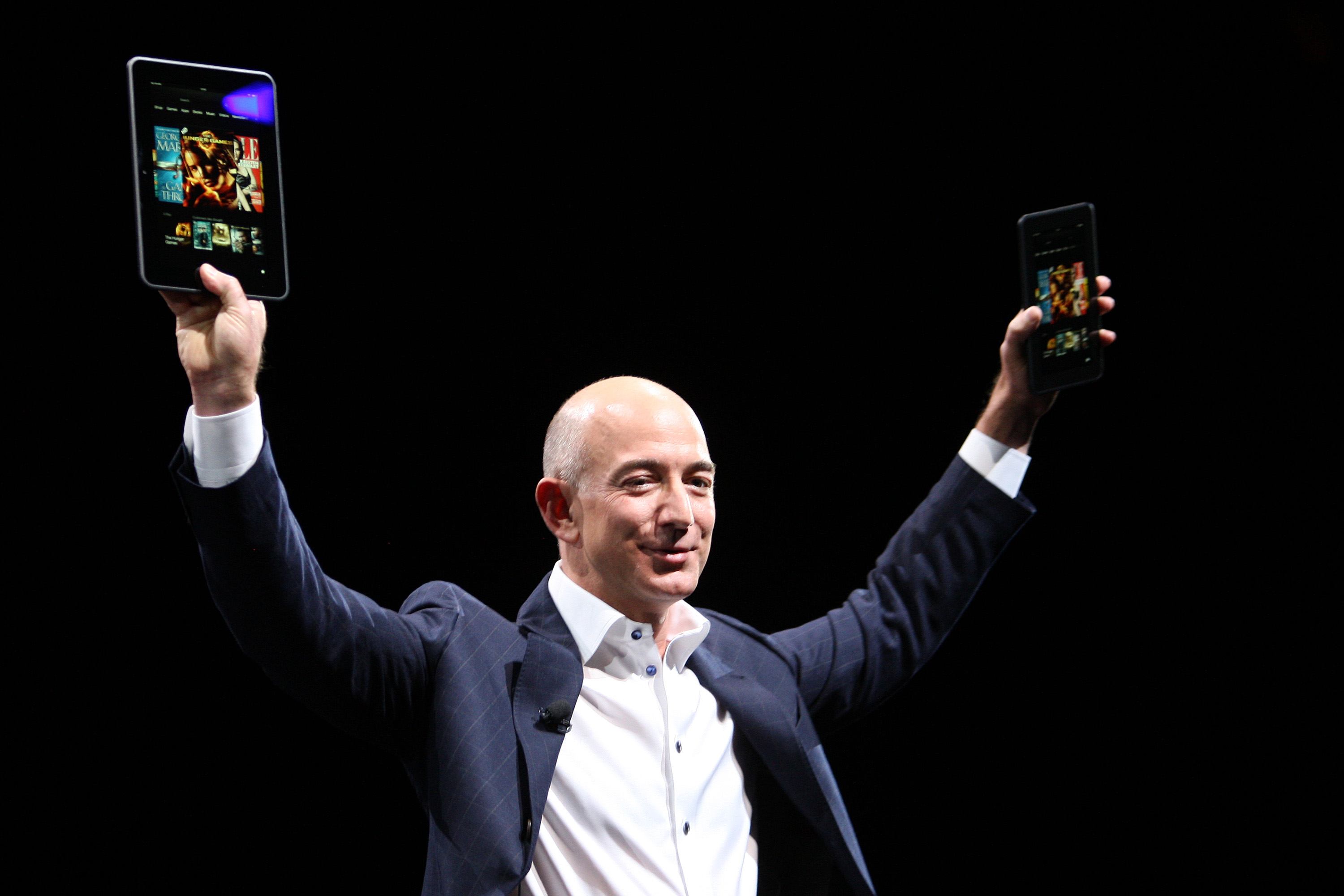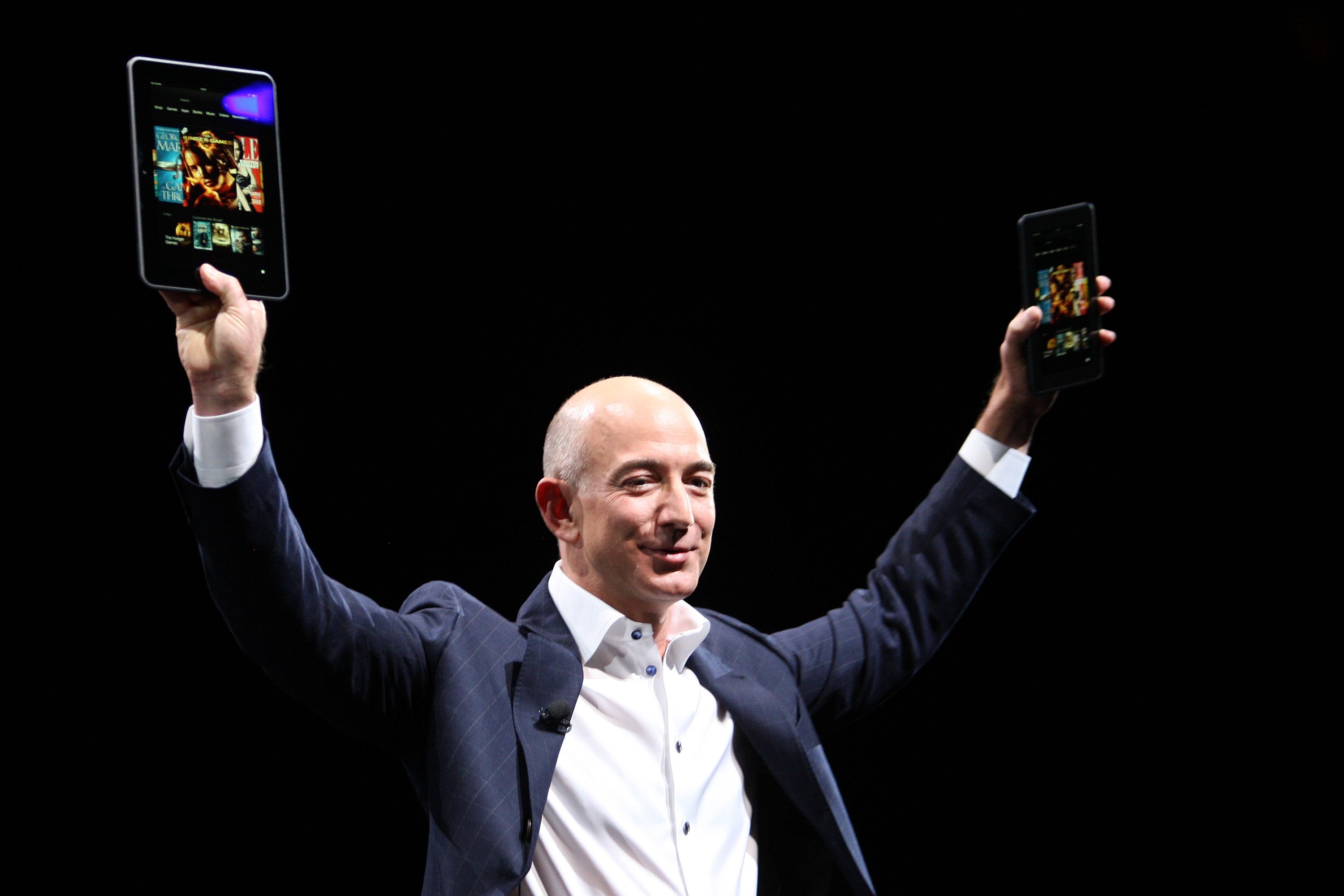 Jeff Bezos recently leapfrogged Bill Gates to become the world's richest man.
His fortune has been fueled by Amazon, but he has plenty of other "irons in the fire."
Does Bezos have a shot at becoming history's first trillionaire?
For as long as many of us can remember, Bill Gates has been the richest man in the world. The founder of Microsoft has been sitting pretty at the top of the heap for a long time now, and has really only had challenges from a handful of others, like Warren Buffett. But a new generation of entrepreneurs is now challenging for the seat. That includes names like Mark Zuckerberg, the creator of Facebook, and the man who has actually succeeded in taking the crown from Gates — Amazon founder Jeff Bezos.
Bezos is now officially the richest man in the world. He originally overtook Gates earlier in 2017 — albeit briefly — when an Amazon stock price surge swelled his net worth to more than $90 billion. And it happened again in October. As of November 2017, Bezos is richer than Gates with a fortune totaling roughly $95 billion (per Forbes).
Bill Gates, meanwhile, is trailing him with a measly $89 billion. Of course, depending on the markets and a few other variables, Bezos could easily slip back behind Gates. But for now? Bezos is the richest man in the world. And odds are that his fortune will only continue to grow.
How Jeff Bezos became the richest man in the world
So, how did Bezos ultimately overtake Bill Gates? It's an interesting story, especially considering the humble beginnings of both Amazon.com and Bezos himself. We'll get into that on the following pages, and also look at how Bezos plans to keep the money furnace roaring. Then, the other projects that he has in his wheelhouse, including a company that is literally out of this world. Finally — could Bezos become the world's first trillionaire?
We'll explore that, too. But first, we'll explore Bezos' rather humble beginnings.
'Humble' beginnings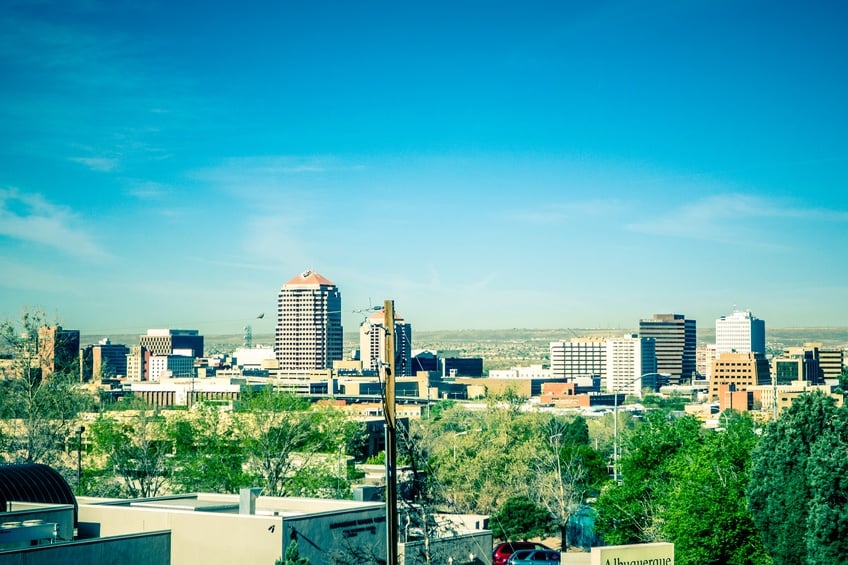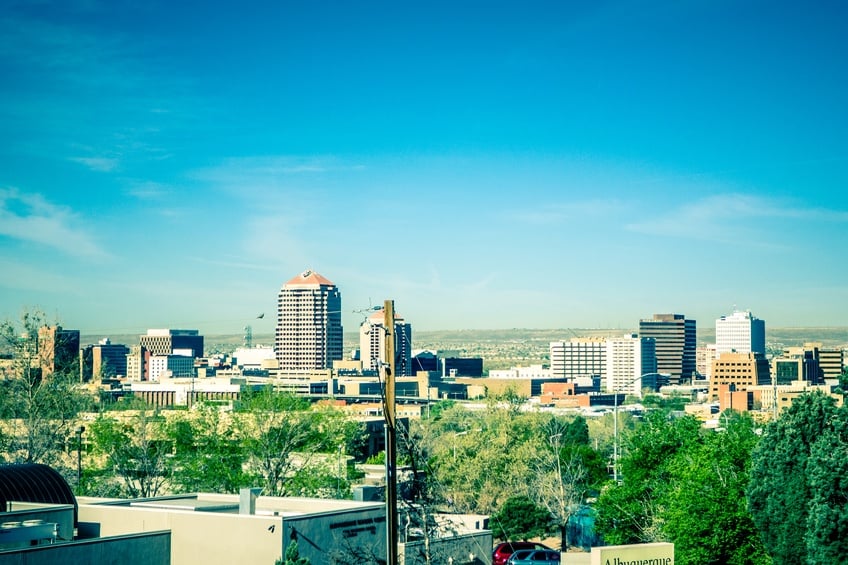 Bezos was born in 1964 to a 17-year-old high school student in Albuquerque. 
Jeff Bezos was born in New Mexico in 1964 when his mother was only 17 years old. His family was reasonably wealthy and successful, though, as his grandfather worked as an official at the U.S. Atomic Energy Commission. Jeff spent most of his childhood in various regions in the southwest and Texas. Ultimately, they ended up in Miami, where he graduated from high school as a National Merit Scholar and valedictorian. From there, he went to Princeton and earned degrees in electrical engineering and computer science. This, naturally, set him up to found Amazon.
Next: From the desert southwest to the top of the business world.
Amazon blows up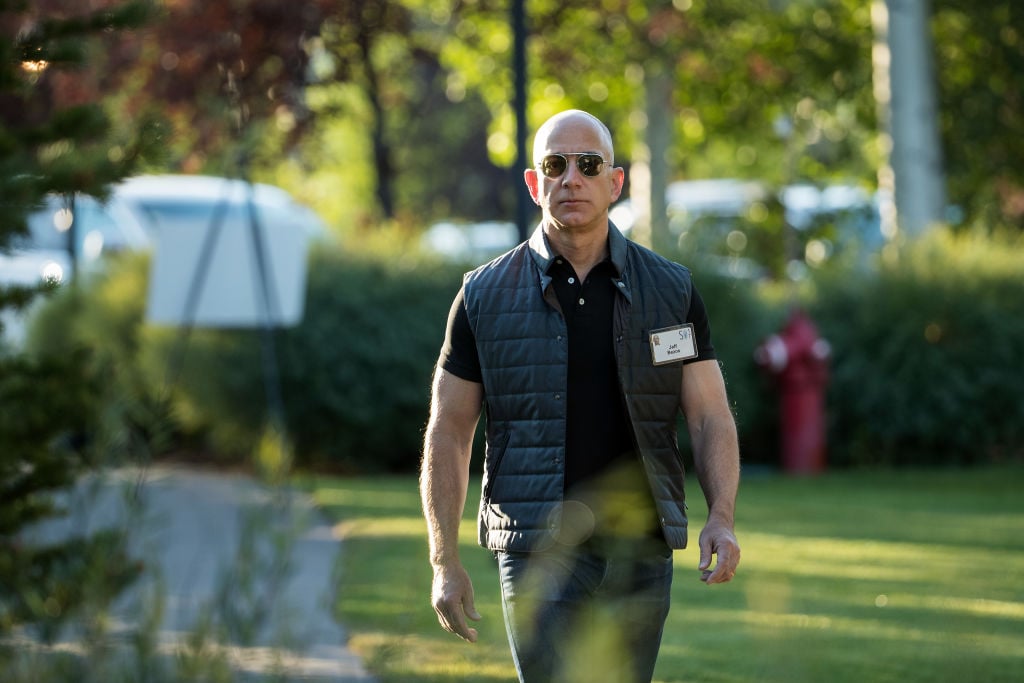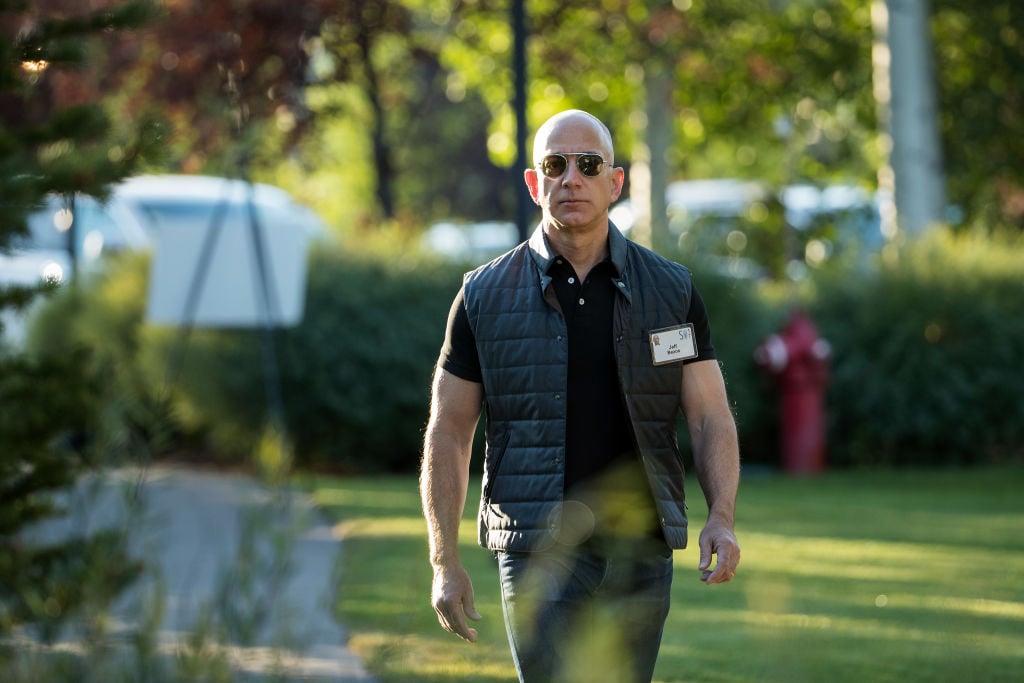 Bezos originally founded Amazon.com in a garage in Seattle back in 1994.
After Princeton, Bezos spent time working on Wall Street. But it was during a cross-country trip from New York to Seattle that he put the initial pieces for Amazon.com together. He started the company up in his Seattle garage and started out selling books on the internet — something rather revolutionary for the time. It turned out to be a hit, and Amazon expanded into other products and services to become the behemoth it is today. Still, few people imagined that Bezos would one day become the richest person in the world.
Next: How long did it take Bezos to go from the garage to catching Bill Gates?
Catching Bill Gates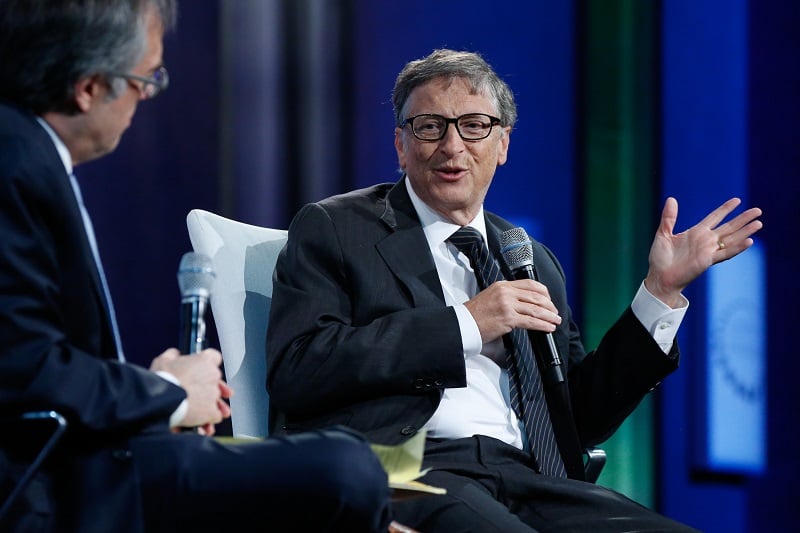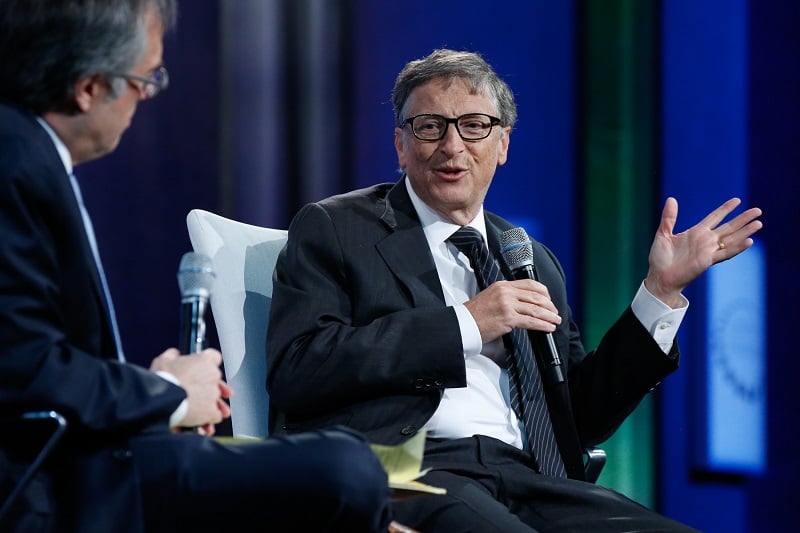 Bezos first passed Gates on the "world's richest" list in July 2017, but soon fell behind once again.
He may not have started from scratch, but Bezos did manage to catch the world's richest man — Bill Gates — in relatively short order. In less than 25 years, Bezos turned Amazon into a money-making monster and eclipsed Gates on the world's richest list. Today, Bezos owns 17% of Amazon (80 million shares) and has a stake in many other companies and ventures. Gates has also started spending his money, pouring a lot of funding into his foundation, and pledging billions to charity.
Next: What does he do with all of that money?
How Jeff Bezos spends $90 billion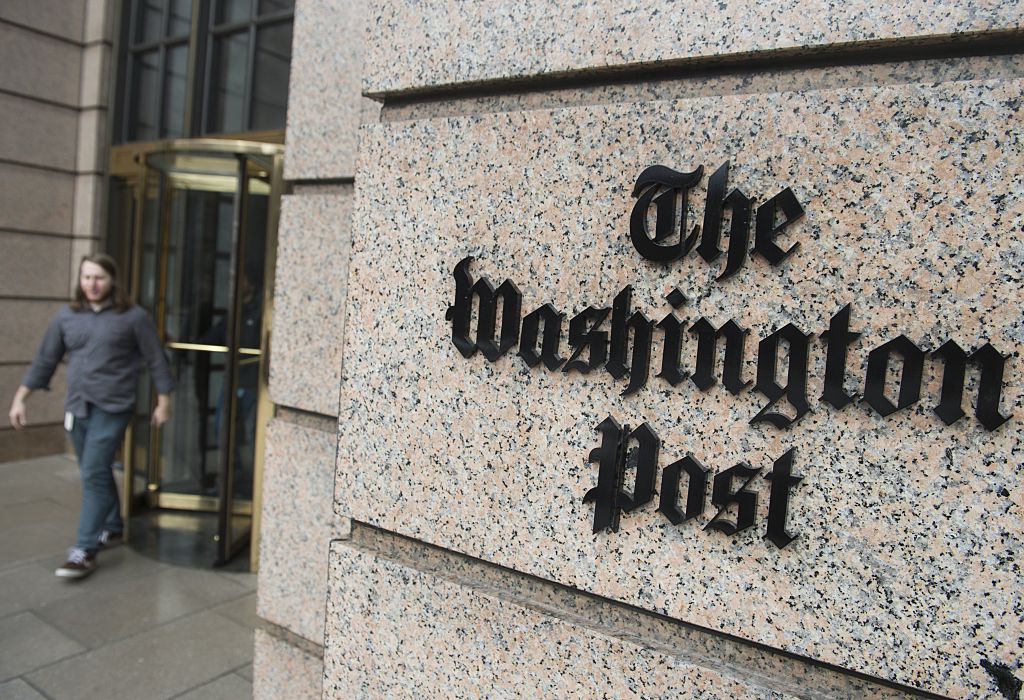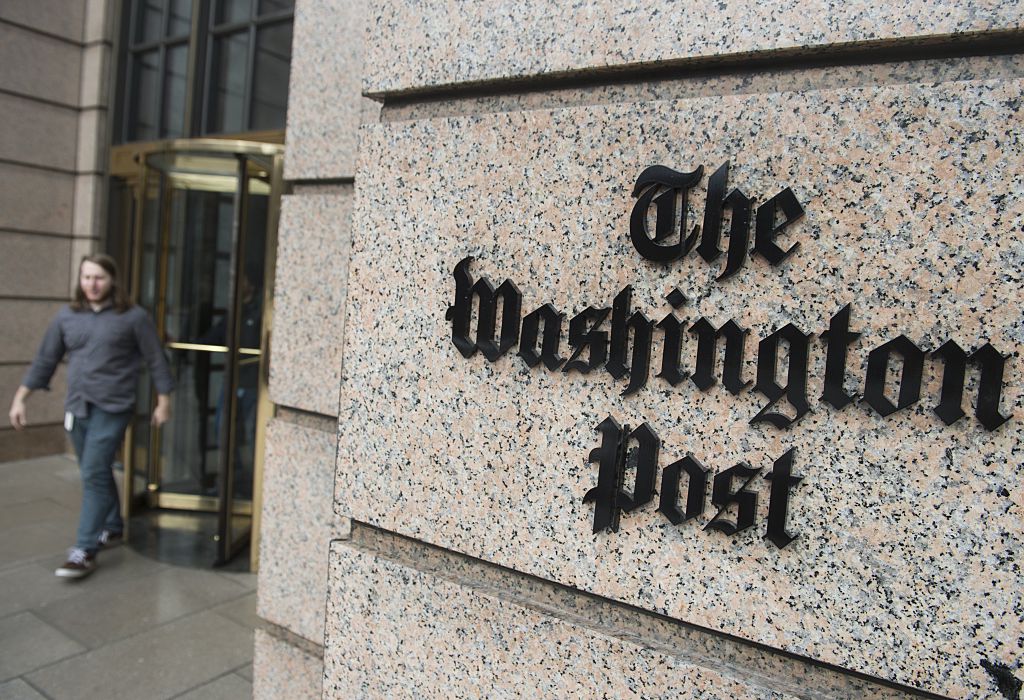 The short answer? Other business pursuits — including forays into media and space exploration.
How do you spend $90 billion? Obviously, Bezos isn't burning through all that cash all at once. But he has been throwing quite a lot of cash around. He bought The Washington Post for $250 million a few years ago, for example. And he started his own space exploration company (more on that in a minute). He's also been spending his money in rather orthodox ways — purchasing huge houses, playing with private jets, and earmarking millions for charity and political causes.
But how does Bezos plan to stay a step ahead of Bill Gates and keep the Amazon train rolling?
Keeping it going: Amazon's next moves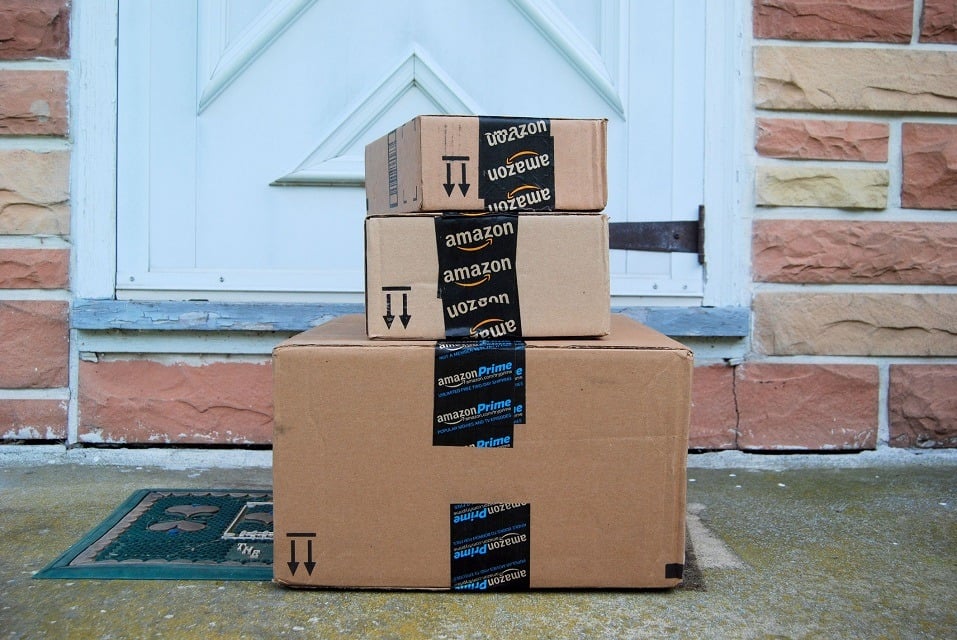 Amazon is quietly expanding into other areas, including media and entertainment, robotics, and more.
In order to keep the Amazon machine firing on all cylinders, the company's going to need to diversify and offer new products and services. There's no secret that Bezos and the rest of the Amazon team have been up to all kinds of interesting things, including drone deliveries, mobile 3D-printing projects, and branching into the entertainment business. And now, by setting its sights on Walmart, Amazon is branching into grocery sales and more.
Next: A quick look at Bezos' non-Amazon-related projects.
Other projects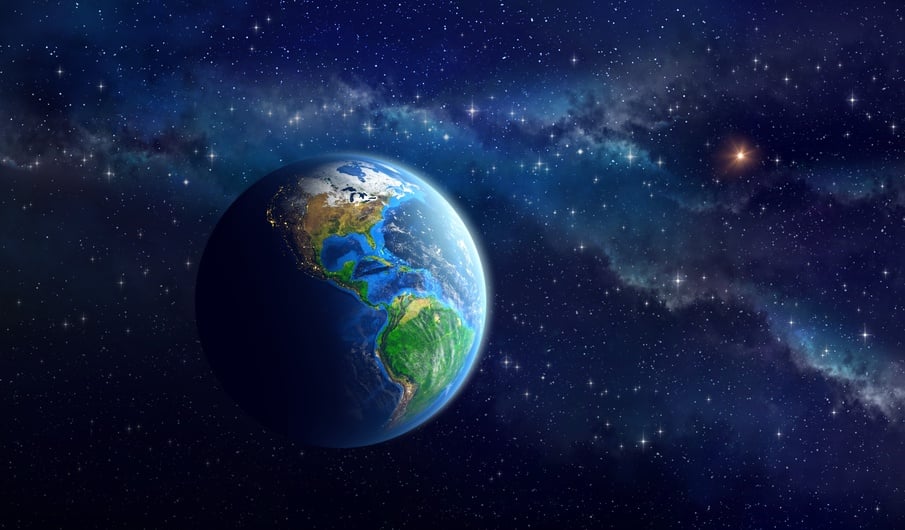 The Washington Post and Blue Origin are two of Bezos' most high-profile holdings.
We've already mentioned some of Bezos' other projects, including his space company. That company, called Blue Origin, is rather secretive. But it appears to be his key pet project and one that has very high aspirations. Bezos isn't holding back when it comes to space exploration, saying previously that he envisions "millions of people living and working in space." Blue Origin is hard at work on making that a reality, along with other private space companies founded by billionaires, like Elon Musk's SpaceX.
Finally: Is Jeff Bezos destined to be the world's first trillionaire?
The first trillionaire?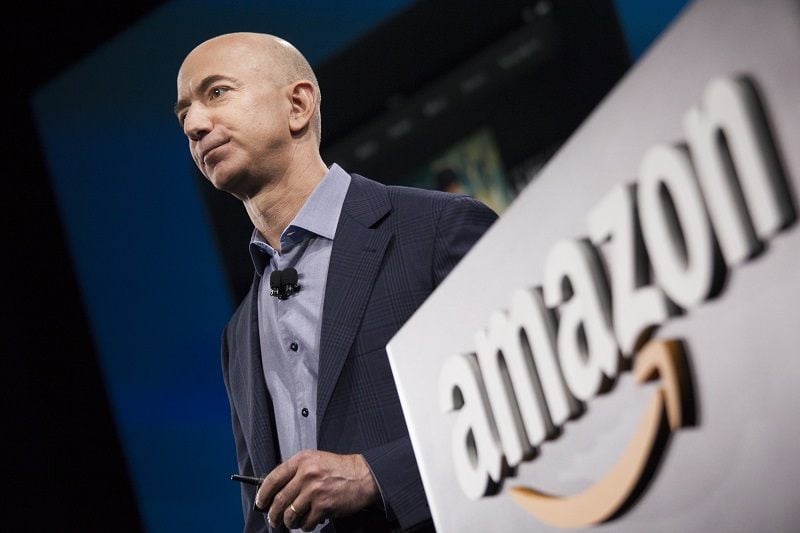 $90 billion is a good start, but $1 trillion is a lot of money. 
Could Jeff Bezos seriously become the world's first trillionaire? If anyone has a shot, it's him. While his net worth is currently floating around $90 billion, that's only 9% of the way there. There are only a handful of people who have a realistic chance of breaking that $1 trillion threshold, and Bezos is near the top. Keep in mind, though, that we still haven't seen a company worth $1 trillion, let alone an individual. At the age of 53, though, Bezos has billions more to earn before he's done.
Check out The Cheat Sheet on Facebook!