Jeff Lewis Said That He Broke Up with Gage Edward Before in 2017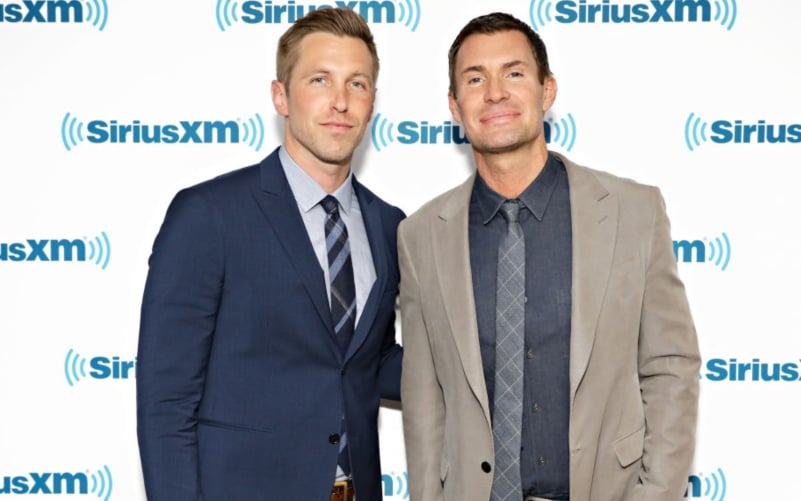 Jeff Lewis and Gage Edward were together for years and have a daughter named Monroe together. They recently broke up, which was shocking to Flipping Out fans. However, this isn't the first time they broke up according to Lewis. Here is everything you need to know about their previous breakup.
Jeff Lewis and Gage Edward broke up and Edward has moved out of their home
The Flipping Out couple broke up and Lewis opened up about it on his show, Jeff Lewis Live on Jan. 31. He said that the two were having trouble for some time.
"This has been a long time coming. We were in separate rooms a significant portion of last year, so it was kind of like a roommate situation," said Lewis. What made they wait to finally call it quits?
"I think the reason we hadn't ripped the Band-Aid off and separated is because a) we had the baby and neither one of us want to leave the baby and then b) financially, it wasn't the best time because I have four properties right now — three of which are in construction and one of which is sellable."
Lewis talked about them possibly reuniting but that might not happen
In the same episode that he announced their breakup, he did leave hope of them getting back together.
"Last year was hell, but I remember nine pretty solid years," noted Lewis. "We had some fun. So I said to him, 'I encourage you to work through that resentment and focus on the positive things because there could be more to come.'" He also said, "If this happens, I'm kind of excited about this courting process."
That hope might have been shut down. Lewis later returned to the show to reveal that Edward started dating someone else. "I will not say his name, but just for today, we're going to call him 'home wrecker,'" said the host. "Home wrecker, I think, has been in [Gage's] ear for quite some long time. I think home wrecker has exploited quite a vulnerable situation. I think this person positioned himself as a gym buddy friend, and I think this person has set his sights on him for quite some time."
Lewis has since talked more about his relationship history with Edward.
Lewis said he ended things with Edward back in 2017
Flipping Out fans might have been shocked when Lewis announced that Edward moved out of their home, but it turns out this isn't their first breakup. He talked about this on Jeff Lewis Live.
"I actually ended the relationship on Valentine's Day 2017," said the radio host. "Our baby was three and a half months old but we were both miserable. I told him I did not want to be with him anymore. I broke up with him on that date." The reason he gave was because he felt "betrayed and replaced."
So the two had relationship problems for some time and even broke up before. It's just that their latest breakup was the first one Lewis announced publicly.
Read more: Will Jeff Lewis Have Another Baby? What the 'Flipping Out' Star Says About Having More Kids with Gage Edward
Check out The Cheat Sheet on Facebook!