Jeffree Star Cosmetics Website Crashes, Leaving Shane Dawson Fans Saying 'Jeffree, What the F**k'
Jeffree Star and Shane Dawson fans worldwide are shook the house. After a tumultuous day filled with refreshed webpages and error messages, these two beauty gurus sold out of the Conspiracy Palette in less than 24 hours. Here's a breakdown of what happened, and what fans were saying, from the products' launch to Jeffree Star Cosmetics selling out of the Conspiracy Palette.
Fans crashed the Jeffree Star cosmetics website before Shane Dawson's makeup products even went live
After months of anticipation, Shane Dawson's makeup products finally went live on Morphe, Beautybay, and Jeffree Star Cosmetics' respective websites. Unfortunately, some fans couldn't purchase their Conspiracy Palettes right away. The first message came from Jeffree Star, right after the Conspiracy Collection launched.
"Before the full #shanedawsonxjeffreestar collection could even go live, you guys broke the site," Jeffree Star tweeted. "Not all of the products went live when we launched. We are currently fixing all issues on our end and praying that Shopify can get back on track shortly."
A few fans shared their frustration on social media. One Twitter user said, "I give up. Beautybay is still crashed. The Jeffree Star [Cosmetics] website is also crashed. It's sold out on Morphe. At this point, I just hope everyone gets their palette today so I'm the only one in [the] queue for the restock."
Still, some fans got lucky and were able to grab a few of Shane Dawson's products. Another Twitter user wrote, "I managed to snag a mini-controversy palette! I paid extra, but now I have both palettes! Thank you so much, Shane Dawson and Jeffree Star! I'm sorry all this went down. You are both so amazing! Thank you for releasing an inspiration and being one!"
Still, Shane Dawson and Jeffree Star fans were understanding of the technical problems
After several tweets from Shane Dawson, apologizing for the confusion, fans tweeted their support of the YouTube celebrity. Even other YouTubers showed their support for Jeffree Star and Shane Dawson, saying that the website crashing shows how much people care.
"Me explaining to my parents why I need to support a middle-aged ginger YouTuber and buy his makeup palette," said one Twitter user.
"Hey, look at this as a good thing. You're so successful and the product you created has such a high demand that it crashed one of the top, most legit online shopping software out there. You did that! Enjoy your launch, what you're doing is groundbreaking," another YouTuber, Damon Fizzy, tweeted to Shane Dawson.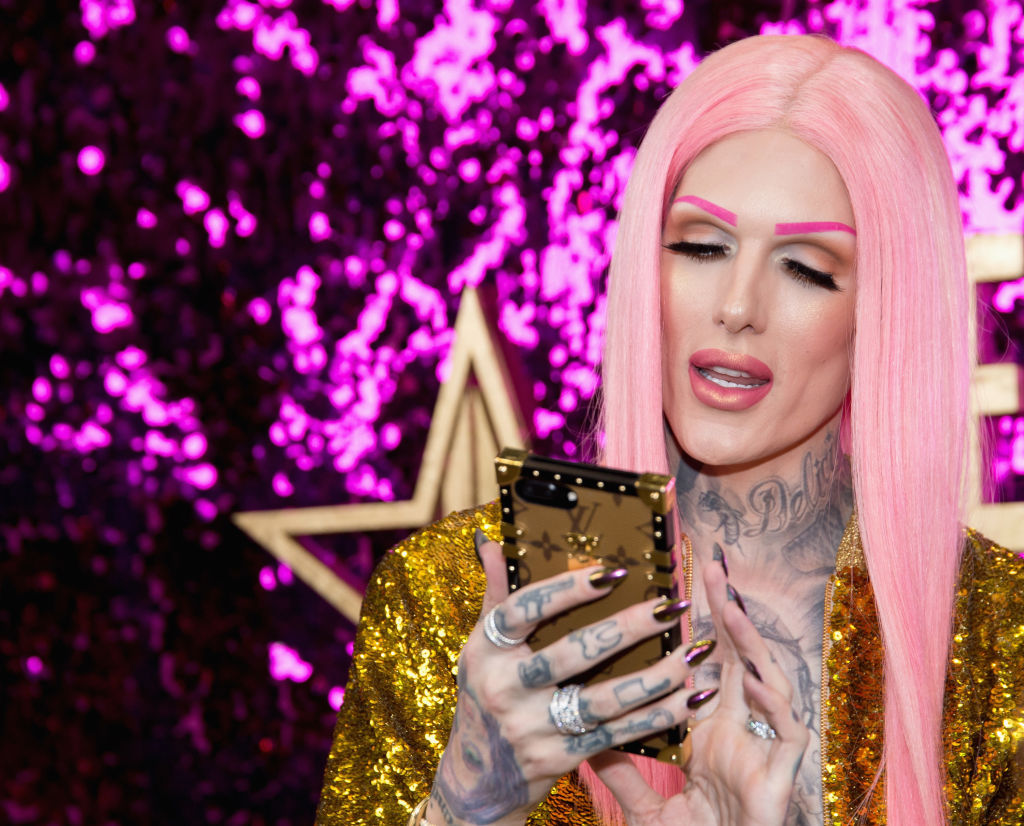 In less than 24 hours, Jeffree Star Cosmetics sold out of Shane Dawson's Conspiracy Palette
Despite the website crashing and some confusion amongst fans, the title product in the Conspiracy Collection, the Conspiracy Palette, sold out within a few hours. Other products, including the velour liquid lipsticks, sold out on Jeffree Star Cosmetics' website.
This is not the first time Shane Dawson sold out of a product. Earlier this year, the YouTube celebrity launched his merchandise store in collaboration with Jeffree Star's merchandise company. Within a day, all products on the website sold to fans. Shane Dawson's merch, including pig face-shaped backpacks, pig slides, and embroidered hoodies, will presumably restock within the next few weeks.
Jeffree Star Cosmetics is expected to restock the Conspiracy Collection by the end of November. Until then, fans can watch episodes of The Beautiful World of Jeffree Star on Shane Dawson's YouTube Channel.