Jenelle Evans Had Fans Thinking She Was Pregnant With Her Recent Instagram Post
Fans have been paying close attention to Jenelle Evans ever since she lost custody of her kids. But with everything going on in her family right now, she still hasn't taken a break from social media. And her recent Instagram post had everyone thinking she was pregnant with baby no. 4.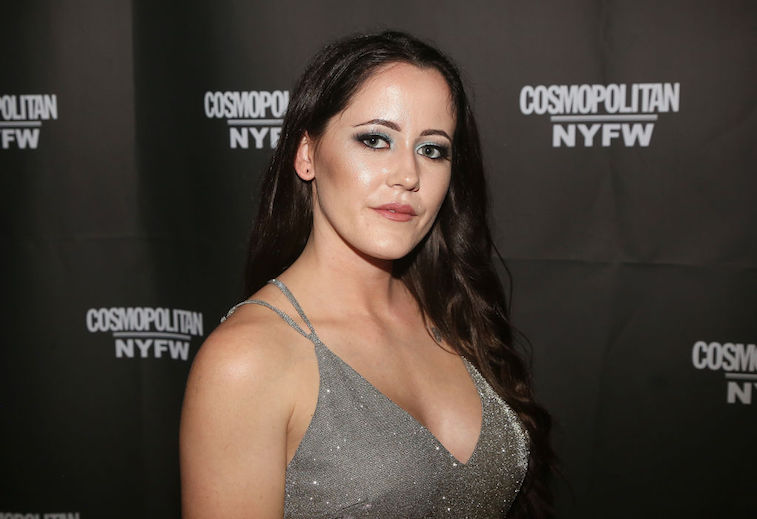 Evans needs a new way to stay relevant now that she isn't on 'Teen Mom 2'
Earlier this year, Evans' husband, David Eason, shot and killed the family's French bulldog, Nugget, after the dog reportedly scratched their daughter's face. Evans was extremely upset about the ordeal and was reportedly considering divorce at the time. However, that never happened. But MTV producers, who already had a strained relationship with Evans after firing her husband from the show back in 2018, decided to cut ties with the reality star. Her story won't be covered on the show's upcoming season. Now, she's looking for a new way to make money, and she's turning to clickbait.
It's unclear when or if Evans will get her kids back
The shooting caused Child Protective Services to open up an investigation into the family, and the couple lost custody of their kids. CPS wants to determine whether the children are living in a dangerous environment after what happened to their dog. For now, Evans' younger son is staying with his father, Nathan Griffith, while her older son and young daughter are staying with her mother, Barbara. CPS investigations can take up to several years to complete, and while some experts suggest Evans could get her kids back if she divorced Eason, the two appear to be thick as thieves. Fans have accused Evans of choosing her husband over her kids.
Evans had fans thinking she was pregnant when she posted about a baby bump on Instagram
On June 19, Evans shocked fans with an Instagram post — and it wouldn't be the first time. But this post had nothing to do with her custody battle; Evans posted a photo of her face and captioned it, "Baby bump revealed! #LinkInBio" with emojis. Anyone who saw the post would instantly think that Evans was announcing a pregnancy amidst everything going on with her children. However, those who clicked on the link were disappointed to learn they had stepped right into clickbait. The article had to do with other famous women's baby bumps and wasn't about Evans at all.  
Her Instagram has taken a lot of heat since the custody battle began
Needless to say, nobody likes to be tricked. But Evans' other Instagram posts have gotten a lot of heat recently as well. Despite the ongoing custody battle, Evans always posts photos of her children, which fans often get frustrated with. Evans has since disabled comments on her photos, but fans often call the former reality star out on her relationships with both Eason and her mother, plus the way she parents her young kids. The comments have been harsh, prompting people to suggest that Evans should take a social media break. However, she's sticking around and now flooding our feeds with misleading posts.
Check out Showbiz Cheat Sheet on Facebook!