Jenelle Evans Posts About Wanting Her Daughter to Come Home After Court
Jenelle Evans and David Eason are dealing with losing the custody of their children. Evans posted about missing them recently because of a holiday. She now has posted about wanting her daughter to come home. Find out what she posted and more.
Jenelle Evans and David Eason lost custody of their children
The couple got a lot of negative attention after Eason allegedly shot Evan's dog. He claimed on Instagram that the dog snapped at their daughter, Ensley.
Evans was fired from Teen Mom 2. She then had her children removed from her home and had to go to court to fight for custody.
Evans shares a son with her ex, Nathan Griffith who now has custody of him. Evans and Eason's daughter, Ensley is staying with her mother, Barbara along with her other son, Jace. Eason also has a daughter, Maryssa, who he shares with his ex, Whitney Johnson. The judge ruled that Evans and Eason have temporarily lost custody.
They reportedly are allowed one supervised visit a week that can last an hour with their children. A source claimed the court required them to go through drug testing, parenting classes, and counseling.
The mother made sure to note that they are also fighting for custody for their other children. "The reports about custody are absurd. I don't understand why everyone thinks Maryssa is excluded out of this situation when every child is involved," she clarified to E! News. "We are fighting for all the children to come home."
The couple returned to court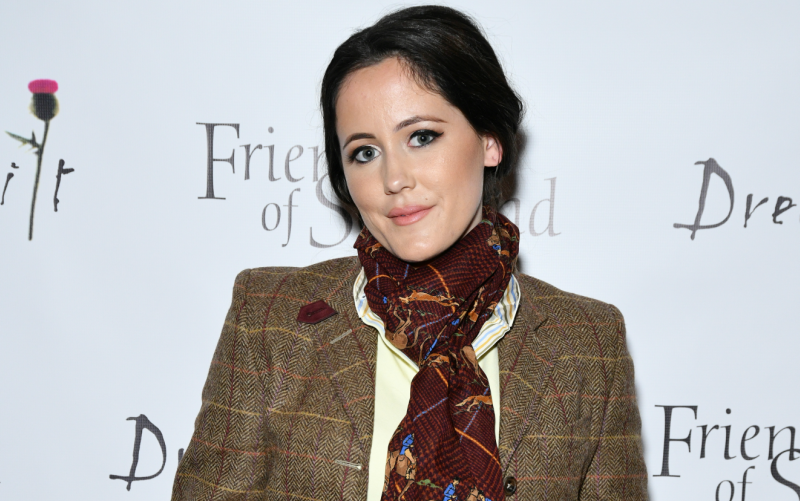 The married couple returned to court on Tuesday to continue their pursuit of regaining custody. According to TMZ, they were quiet going into the courthouse.
They previously had some drama leaving the courthouse. Eason reportedly approached Evans' ex, Nathan Griffith when he was talking to a TMZ cameraman. "You hanging out with the paparazzi?" he asked. He then gave him the middle finger. Griffith said, "I'm actually going to file a restraining order because of that."
Evans was also seen having a heated conversation with her mother, Barbara. Evans wanted to hold her daughter while her mother was telling her she had to go to feed her. The reality star still wanted to hold her and Barbara eventually accused her of wanting to hug her daughter for the cameras.
Evans posted a video of her daughter with the caption, "come home"
The mother posted a video of her daughter laughing and sitting on a couch. The words "She's a mess but she's amazing" is over it. Evans captioned it with, "Come home."
The former Teen Mom 2 star previously posted a sad picture to her Instagram story for Father's Day. It was of a pool with the caption "it's too quiet here" with three sad face emojis.
It seems like the reality star is being more open about missing her children. She has been busy showing her chickens on social media. Evans and Eason were recently in D.C. because she had a business meeting for her cosmetics line. The couple also recently celebrated Eason's birthday with a seafood boil.