Jenna Dewan Drank This To Deal With Channing Tatum Divorce
While Channing Tatum fans were excited to learn of his divorce from Jenna Dewan, the split might not mean that the actor and heartthrob is on the market again. It seems he has already moved on.
Dewan and Tatum divorced in 2018. They've both started dating other people, but Dewan revisits the pain of the split in her new book. 
We're all disappointed that Tatum is taken again, but maybe we can take some advice from Dewan to help us get over it. She used herbal tea to heal from her heartbreak.
What Jenna Dewan drank to keep her post-divorce depression at bay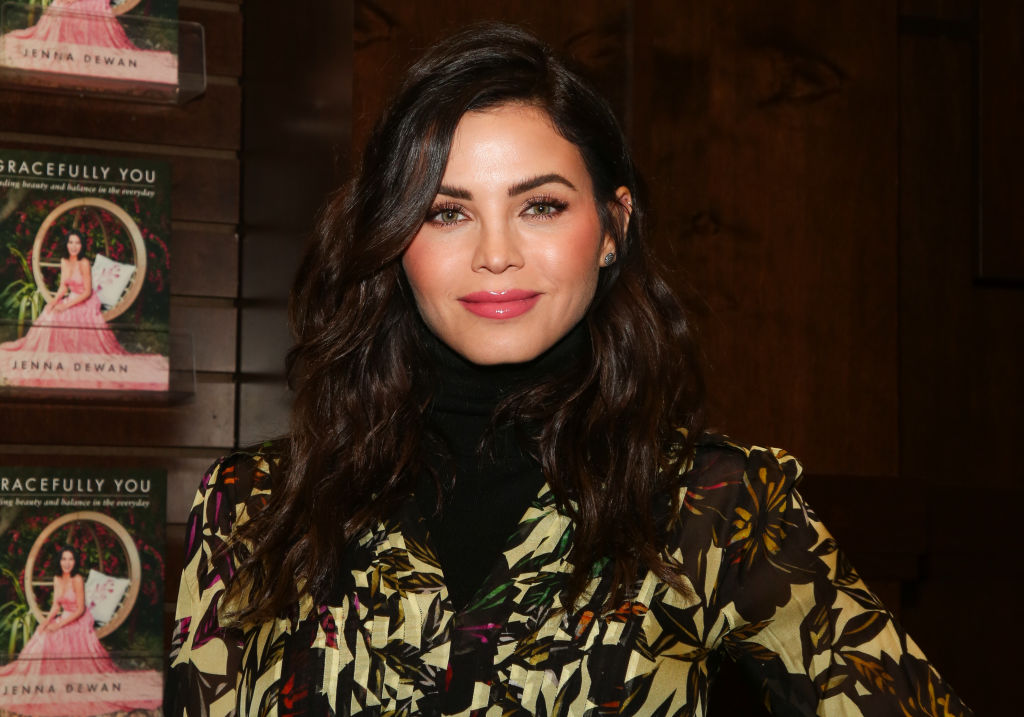 Everyone gets sad after a breakup, and when you're in the public eye, things can be even worse. Dewan had to hide her impending divorce from people around her, which just made the whole ordeal more stressful. She was filming for her show, World of Dance, when she and Tatum split.
Dewan revealed: "The truth is, there was so much craziness going on in my personal life when I started filming the second season of World of Dance. Channing and I had separated the night before my first day of filming, but nobody besides my best friend, Emmanuelle, and my mother knew."
On top of being busy with work, Dewan also had to consider the daughter she shares with Tatum: Everly. That's a lot of stress for someone going through a breakup. 
To deal with it, she relied on herbal tea. Holy basil tea, specifically. The herb supposedly reduces cortisol levels in the body, which reduces stress.
She wrote that "the scent of basil is uplifting and relaxing — it always makes me feel good. Whenever I'm cooking with it, I'll rub the leaves between my hands and take in deep inhales of the lovely scent."
How Jenna Dewan coped with divorce
Dewan seems to understand that coping with divorce by drinking herbal tea isn't a totally normal coping mechanism. She admits that she combined her love of alternative medicine with more traditional ways of dealing with love loss.
She said: "Yes, I carried a rose quartz in my bra and yes, I took herbal supplements to help me heal, but also my mom flew in to be by my side and I called my friends late at night to sob in their ears."
We're not sure how rose quartz in her bra helped her get over Tatum, but it apparently worked.
Jenna Dewan has moved on
All that holy basil tea must have worked because Dewan was already in another relationship just a few short months after her divorce was finalized. Dewan and Tatum announced their separation in April of 2018, and by October of that same year, she had announced that she was dating Steve Kazee, a renowned Broadway star. 
Now, the two are expecting a child together. She told Tatum about the pregnancy before making a public announcement, and apparently he was very happy for her. The two parted as friends, and they have maintained a great relationship.
Tatum is now dating Jessie J, and even though they haven't moved as fast as Dewan and Kazee, they seem very serious.
Even though Dewan told Tatum about her pregnancy before the announcement, he hasn't always given her the same courtesy. Apparently, when Tatum started dating Jessie J, Dewan found out about their relationship through the media.
That's not something most couples have to deal with and definitely added to her stress. It didn't seem to negatively affect her relationship with her ex-husband's new lady love, however. She and Jessie have shown support for each other over social media.