Jenna Dewan Ready to Wed? She and Channing Tatum File to be Declared Officially Single
Jenna Dewan and Channing Tatum have filed to be declared officially single as she prepares to welcome a baby with her new man Steve Kazee.
Jenna Dewan is looking to move on following her split from Channing Tatum. Dewan and Tatum are still ironing out the last details on their divorce, yet a judge recently agreed to declare them officially single. Now that she is no longer Tatum's legal wife, is Dewan ready to tie the knot once again?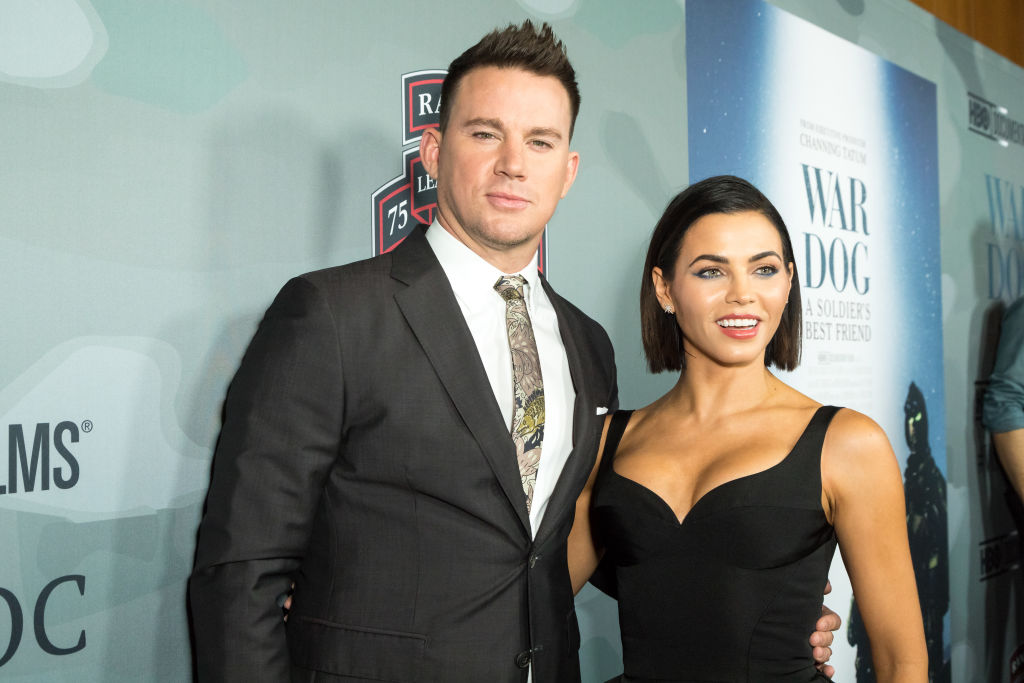 Tatum and Dewan declared single
Dewan filed for divorce in October of last year, ending their marriage of nine years. She requested joint custody of her daughter, Everly, along with full child support from Tatum. The actor sent in his official response within hours of Dewan's original filing and agreed to split custody of their daughter.
While the two agreed on many levels, they have yet to settle the divorce, which is why Jenna Dewan recently requested a bifurcation. The request essentially makes them single in the eyes of the law.
According to The Blast, a judge agreed to the terms and granted Dewan and Tatum single status. Dewan, who married Tatum in 2009, is currently in a relationship with Steve Kazee and can now legally marry him.
For his part, Tatum has been seeing Jessie J and could also walk down the aisle with her if he wanted. But if recent rumors are to be believed, Dewan is definitely going to beat Tatum to the punch.
Is Jenna Dewan ready to wed?
Rumors have been circulating for months that Dewan is on the verge of a big announcement. The engagement talked kicked into high gear after Dewan recently shared a photo of herself rocking a new ring on her wedding finger.
Dewan posted the image in promotion of her book, Gracefully You: How to Live Your Best Life Every Day. The pic featured her wearing a lace dress while holding her growing baby bump.
Now that she is officially single, it might only be a matter of time before she announces the engagement.
While fans wait for the big announcement, Jenna Dewan and Channing Tatum still have a lot of work to do to finalize their divorce.
The pair was recently spotted attending a mediation session to help iron out the final details of their split. Along with agreeing to a custody scheduled, the two need to split up their finances – which has clearly gotten complicated.
Tatum, meanwhile, revealed in court documents that he has done everything in his power to ensure that his daughter's life is as stable as possible. This includes setting up a new art room at his house and re-decorating Everly's room with an Alice and Wonderland theme.
Tatum hopes that his actions prove that he is a dedicated father and is serious about spending quality time with Everly.
Dewan prepares for baby number two
While the divorce drama continues to unfold, Jenna Dewan and Steve Kazee are getting ready for the birth of their first child together.
The couple announced the pregnancy in September by sharing some photos of Dewan's baby bump on social media. Dewan added a heartfelt caption to the post about what it means to become a mother and seems to be genuinely happy in her new relationship.
"Becoming a mother is quite simply the absolute best most incredible thing that has ever happened to me," she wrote. "@stevekazee you are a gift from above and I couldn't be more excited to be expanding our family together…! Thank you guys for all the love!!"
Kazee later added that he is thrilled to become a father for the first time and has been bursting with excitement ever since he found out about the pregnancy.
Jenna Dewan opens up about her painful split from Channing Tatum
Although Dewan and Kazee are in a great place, the divorce was very hard and left her wondering about the future.
In a recent interview, Dewan revealed that the split from Tatum destroyed the vision she had for her life and made her question herself. It didn't help that she started dating Tatum when she was only 24 years old and is now in her 30s.
Luckily, Dewan found love once again and is looking forward to starting a brand new chapter in her life. She has not confirmed the engagement rumors, but it definitely looks like their relationship is headed in that direction.
Jenna Dewan's new book, Gracefully You: How to Live Your Best Life Every Day, is scheduled for release on Oct. 22.