Jenna Torres Tells Us About Her New Single
Singer Jenna Torres chatted with Showbiz Cheat Sheet to talk about her new single, "All Heart." She also spoke about her musical journey. Here's a peek inside our chat.
Showbiz Cheat Sheet:  What was your journey toward a career in music like? What prompted you to become a singer?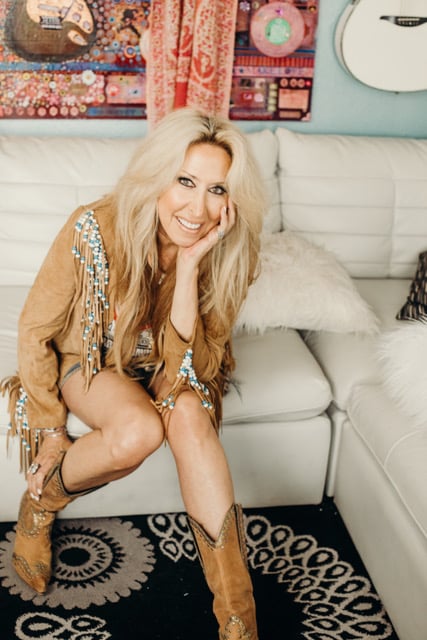 Jenna Torres: My journey toward a career in music really started when I fell in love with song. There is something about the way songs connect to our deepest feelings that spoke to me. Songwriting is my favorite form of expression. To me, it is the most pure, powerful, and potent way to communicate the full spectrum of emotions. To this day, I am still not sure if I found music or if music found me, but it was clear early on that this was the road I was meant to go down.
As far as becoming a singer, I loved singing before I started writing, but once I connected my songwriting with my voice, it all fell into place. I had a reason to sing! It may sound cliché, but that is when I found my voice!
CS: How do you balance your personal life with your career?
JT: Truthfully, it's a challenge! I love my family and friends and I love making music. I have spent a lot of time feeling torn, as raising a family and having a fulfilling personal life are not always compatible with a career in show business. They both require passion, commitment, and time. It really is about balance.
I guess the key is to be flexible and to make sure the people who need you are getting enough love and attention while at the same time finding creative ways to keep the dream alive!
CS: Who are some of your musical influences?
JT: I love so many artists and songwriters that it's always hard for me to name just a few. But here are some incredible people who definitely left an impression on me: Dolly Parton, Tom Petty, Tina Turner, Bonnie Raitt, Johnny Cash, Neil Young, The Band, Bob Dylan, The Eagles–that's just to name a few!
CS: What inspired your single "All Heart?"
JT: "All Heart" was inspired by the need to be understood and to reveal a part of myself I don't share easily or often. I think I spend a lot time having to be a strong woman — not just for myself — but for the people who depend on me. But when it comes to intimate relationships, all that "I'm a superhero who can handle anything" stuff seems to go out the window! "All Heart" is my way of saying if I am going to risk my heart again there's something I want you to know: even though I am strong, I still need to be handled with care.
CS: What advice would you give aspiring singers?
JT: I would say to an aspiring singer, there are so many beautiful voices out there. The thing that will set you apart is to find or write songs that express your own truth because if you believe it, so will the listener!
CS: What's next for you? Where do you see yourself in five years?
JT: This is such an odd time in history. So many of us have had to surrender our plans due to the current circumstances. I think one of the lessons we are all learning is that as important as it is to plan for the future, it is just as important to live in the moment. The challenge is to do both! So, yes — I have big plans! I am so excited to release the rest of the album and after "All Heart," I have another album waiting in the wings!
I am looking forward to writing, recording, and performing. Music may not be able to solve the world's problems, but it makes people feel better. It has the power to bring us together in such a special way. I truly love being part of that, and I hope to be doing it for many years to come!
Follow Sheiresa Ngo on Twitter.