Has Jenni 'J Woww' Farley's Boyfriend, Zack Carpinello, Met Her Kids Yet?
Zack Carpinello's arm first appeared in a Jenni "J Woww" Farley's social media post, and fans began to wonder who he could be. Farley confirmed the new relationship, referring to him as "24." Carpinello and Farley are still going strong as they recently appeared for an on-camera interview for the first time as a couple. Has Carpinello met Farley's kids yet?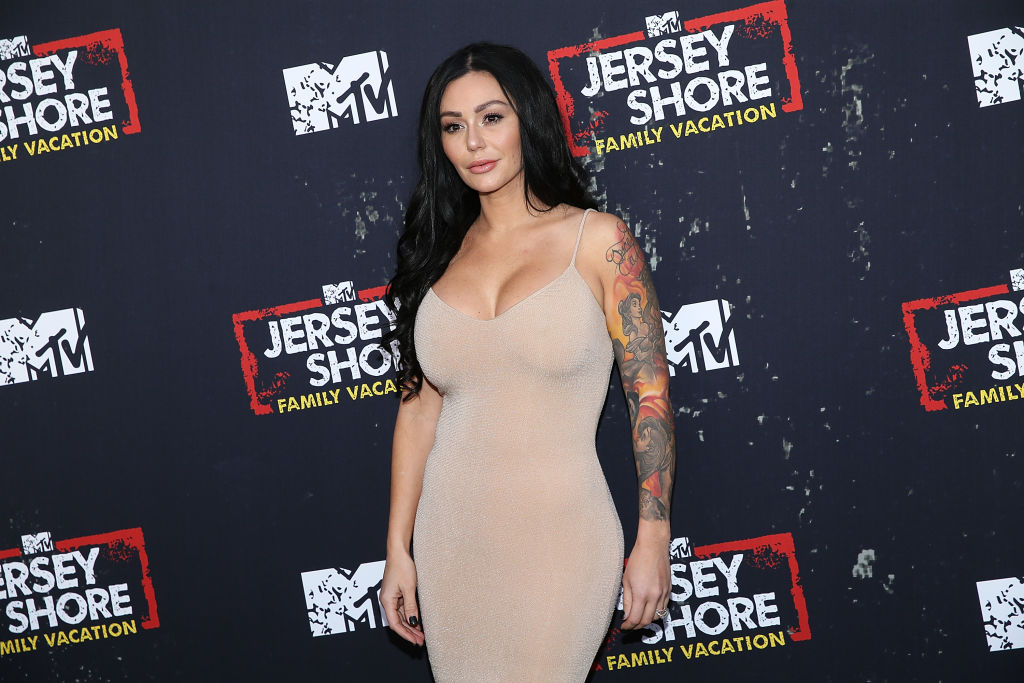 Who is Zack Carpinello?

Farley posted a few pictures on her social media with Carpinello, excluding his face, and her fans started to wonder who the mystery person could be. Her rep commented that she did, in fact, "move on" from ex-husband Roger Matthews. Farley also confirmed the new man in her life on Nicole "Snooki" Polizzi's podcast; It's Happening With Snooki and Joey. A close source then disclosed the man's identity as Zack Clayton Carpinello.

Carpinello is a wrestler from New York who performs under the name Zack Clayton. He has four years of experience and aspires to be in the WWE. He has wrestled in smaller promotion companies but hasn't seen much success yet.

Carpinello is also the brother of her friend, Erica, who she's known since she was 15-years-old. He attended Farley and Roger's marriage in 2015, so he met her kids before they started dating.

Jenni 'J Woww' Farley and Zack Carpinello relationship history

Farley referred to Carpinello as "24," because of his young age, to her Jersey Shore housemates. Even though Polizzi joked about his age in comparison to 34-year-old Farley, she still approved of the relationship.

The couple officially went public in April, six months after she filed for divorce from Matthews. Carpinello and Farley have already said, "I love you" to each other. Farley says she loves him and wants him to succeed, and he enjoys making her smile.

Matthews has also given his stamp of approval on the relationship, adding he seems like a good guy. Even though they are currently in a bitter custody and divorce battle, Roger says he's happy for Farley.

Has Zack Carpinello met Jenni Farley's kids yet?

Farley and Carpinello appeared for the first time as a couple for an on-camera interview at Hakkasan Nightclub at MGM Grand Hotel & Casino in Las Vegas. Farley told Entertainment tonight that Greyson Valor, her three-year-old son, refers to Carpinello as "baby."
She also said Meilani Alexandra, her four-year-old daughter, knows him as "Erica's friend." She says they like Carpinello but doesn't "want it to be an awkward transition" for the kids, so they know him as a close friend.

Additionally, Carpinello hangs out with the kids often, and her daughter has known him for a couple of years now. Even though he and Farley have known each other for years, they didn't become anything more than friends until recently.