Jenni 'JWoww' Farley Debuts New Shorter Hair, Reveals She Was Suffering From an Iron Deficiency
Jenni "JWoww" Farley has a fresh look. The Jersey Shore Family Vacation star took to Instagram on June 24 to show off her new hairstyle and share an update on her health. The 34-year-old explained that not too long ago she was feeling "super sick." A visit to the doctor revealed the cause of the problem. 
JWoww had an iron deficiency 
RELATED: 'Jersey Shore': Jenni 'JWoww' Farley and DJ Pauly D's Relationship Timeline
In the post, Farley explained that right before filming for Jersey Shore Family Vacation in Point Pleasant, she "felt way off and super sick." The mom of two visited her doctor, who ran some tests. 
"Sure enough, my iron came back super low… which was causing me extreme headaches, fatigue and hair loss… which I didn't even pay attention too because well… I'm a mom and always look a hot mess," she wrote. 
Jenni Farley says she started taking vitamins, shows off her new hair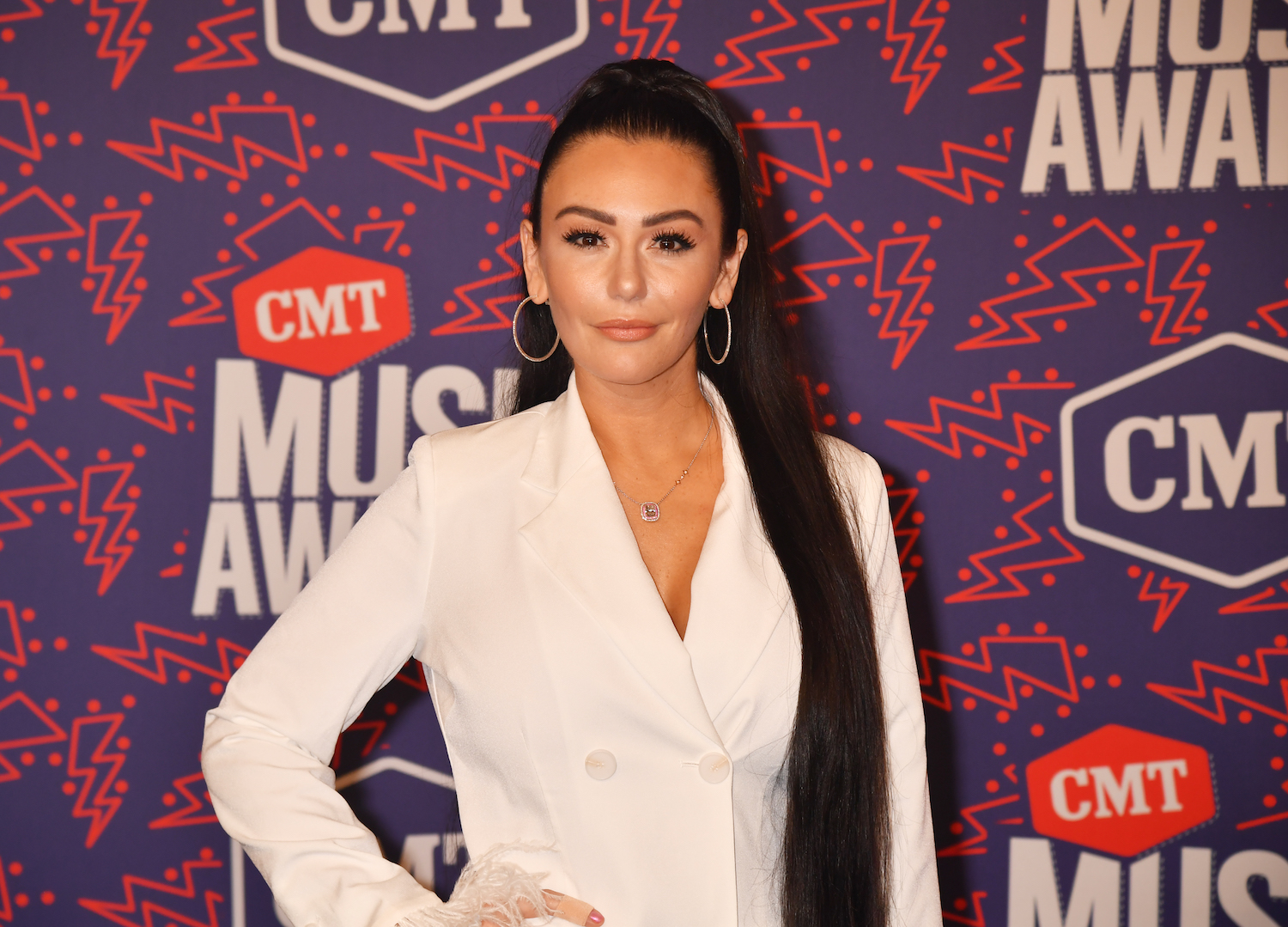 After learning that she was low in iron, Farley started taking "a ton of vitamins." She also had her hair extensions removed. Now, "almost a year later," she says she's feeling — and looking — better than ever.
"My hair is finally coming back and so is my health," she wrote. "Moral of the story kids… take your damn vitamins and eat your veggies… and don't wait like me to get check ups."
Many fans who commented on the post said they loved the MTV star's new look, telling her she's "so pretty" and "absolutely beautiful." A number thought that she looked better with shorter hair than with the extensions. Several shared that they had experienced similar problems with low iron, and Farley responded with messages of support for those followers.   
MTV renews 'Jersey Shore Family Vacation' for season 4 
RELATED: 'Jersey Shore: Family Vacation': What Will Happen to the Show Without Nicole 'Snooki' Polizzi?
Fans will get to see more of Farley's fresh style on the next season of Jersey Shore Family Vacation. MTV has renewed the show for a fourth season, it announced on June 25. The news comes one week after the season 3 finale, which attracted 1.11 million viewers — the show's highest ratings in nearly two years. 
But shorter hair on Jwoww won't be the only change viewers see next season. Fan-favorite cast member Nicole "Snooki" Polizzi announced last December that she was quitting the show, a decision she affirmed in the season 3 finale. The reformed party girl said she wanted to spend more time with her husband and three kids.
"I just love my roomies, always. Jersey Shore is literally my life. I never would have met my best friends, so the fact that is has to end like this, for me, it really sucks,"a tearful Snooki said during the finale.
"I'm gonna throw up. OK, you guys, I love you so much and don't hate me for my decision, but I have to do what's best for me at the moment, and I am retiring from Jersey Shore," Polizzi explained on the It's Happening With Snooki & Joey podcast in December 2019.  "I hate being away from the kids, I don't like partying three days in a row, it's just not my life anymore."
Check out Showbiz Cheat Sheet on Facebook!