Why Brad Pitt and Jennifer Aniston Would Make a Better Couple Today
Brad Pitt and Jennifer Aniston – Hollywood's "it couple" from the late 1990s to 2005 – have been apart for nearly fifteen years. However, that hasn't stopped their respective fans from envisioning a day these two rekindle the flame.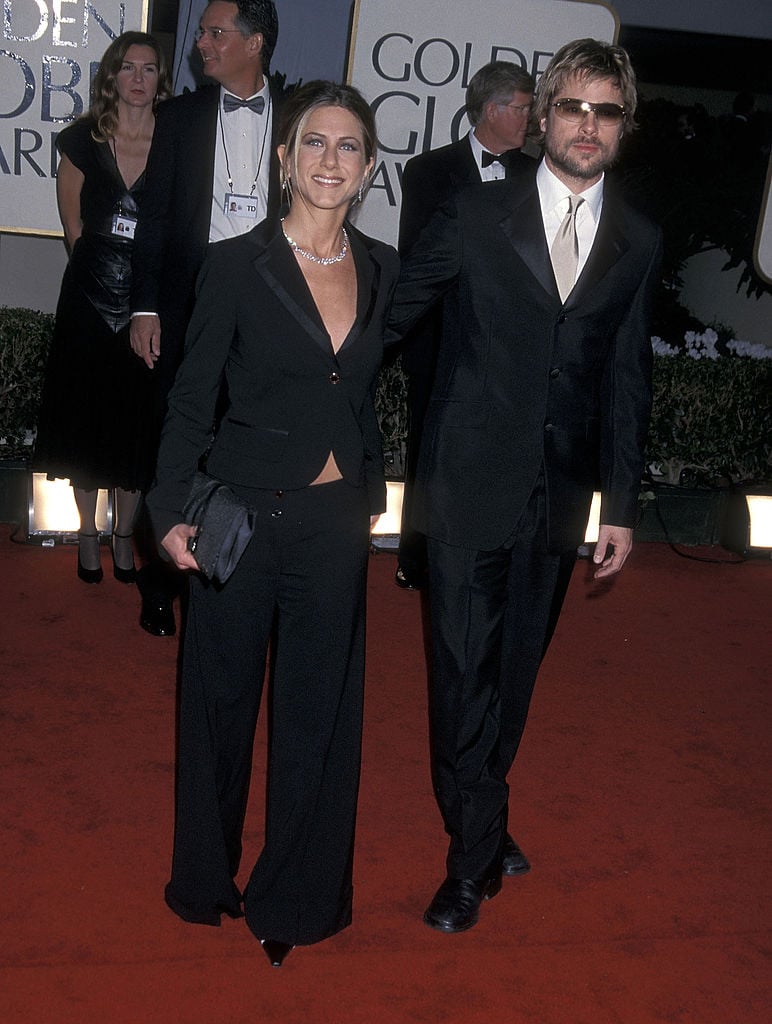 Brad Pitt and Jennifer Aniston have the Hollywood thing down by now

Jennifer Aniston and Brad Pitt met at the height of Aniston's career; on Friends for ten seasons from 1994 to 2004, Jennifer Aniston had surpassed household name status, even boasting a haircut that many women attempted to emulate throughout her stint on the show.
Similarly, Brad Pitt made significant strides in his career during his relationship with Aniston. He starred in Fight Club in 1999 and Troy in 2004, both of which increased his fan following drastically.
Before meeting Aniston, Pitt starred in Meet Joe Black and Legends of the Fall. Both Aniston and Pitt met at a very ripe age when the glamour and excitement associated with stardom was new for each (and at an all-time high). Neither fully knew what a high-profile relationship meant for their privacy, as well as their respective careers.

Now, the two have a better grasp on balancing their romantic lives with their professional ones. Both have been in high-profile relationships since dating each other, and are well aware of the challenges that a public love life presents.
Pitt and Aniston still respect and appreciate each other.

Brad Pitt recently attended Jennifer Aniston's 50th Birthday party, which means the two are definitely on speaking terms. If you show up to someone's 50th, you have to care about them in some way, shape, or form.

Brad Pitt and Aniston already share the memories. They already share the friendship that must exist alongside passion. Not to mention, they spent several years together, and while people change with age, these two likely know enough about each other to hop back into the swing of things without fumbling a great deal.

A five-year marriage is not short; meaning, Aniston likely still knows what makes Pitt tick, and vice versa.
Relationship goals are different at 50

Brad Pitt and Jennifer Aniston met when Jennifer Aniston was 29 and Pitt was in his late 30s. When you meet at this age, so many considerations go into whether or not you can successfully be together: do you both want kids, do you want the same number of kids, do you want a house in the suburbs, or do you want to raise the kids in the city?
When you meet someone at 50, it's more about the dynamic between you and the other person. You consider where you want your life to be when you're not waking up to go to work, or in their case, head to the set. When you meet someone at this age, it's about compatibility, friendship, respect, and love.

While passion always plays a part, the last partner you choose to be with is always your best friend. The first few are usually the hot and heavy ones. And if there's one thing we know about Aniston and Pitt, the connection is already there. Rekindling a romance may just be a dinner date away.
As you anxiously await a sign that these two former lovebirds are back together, be sure to catch Brad Pitt in Once Upon a Time in Hollywood this summer and Jennifer Aniston in the upcoming film Murder Mystery.