Jennifer Aniston and Brad Pitt Still Have a 'Real Bond,' Report Says
Jennifer Aniston and Brad Pitt's relationship may have ended under some truly sketchy circumstances, but there are no hard feelings. The two have remained friends and appear to hang out a lot — especially now that they're both single. The outings have sparked speculation that Hollywood's golden couple is on the verge of reconciling. But are they really?
Recently, a source opened up about the true nature of their relationship, explaining that Aniston and Pitt still care about each other and have lots of chemistry. But that doesn't necessarily mean that they're getting back together.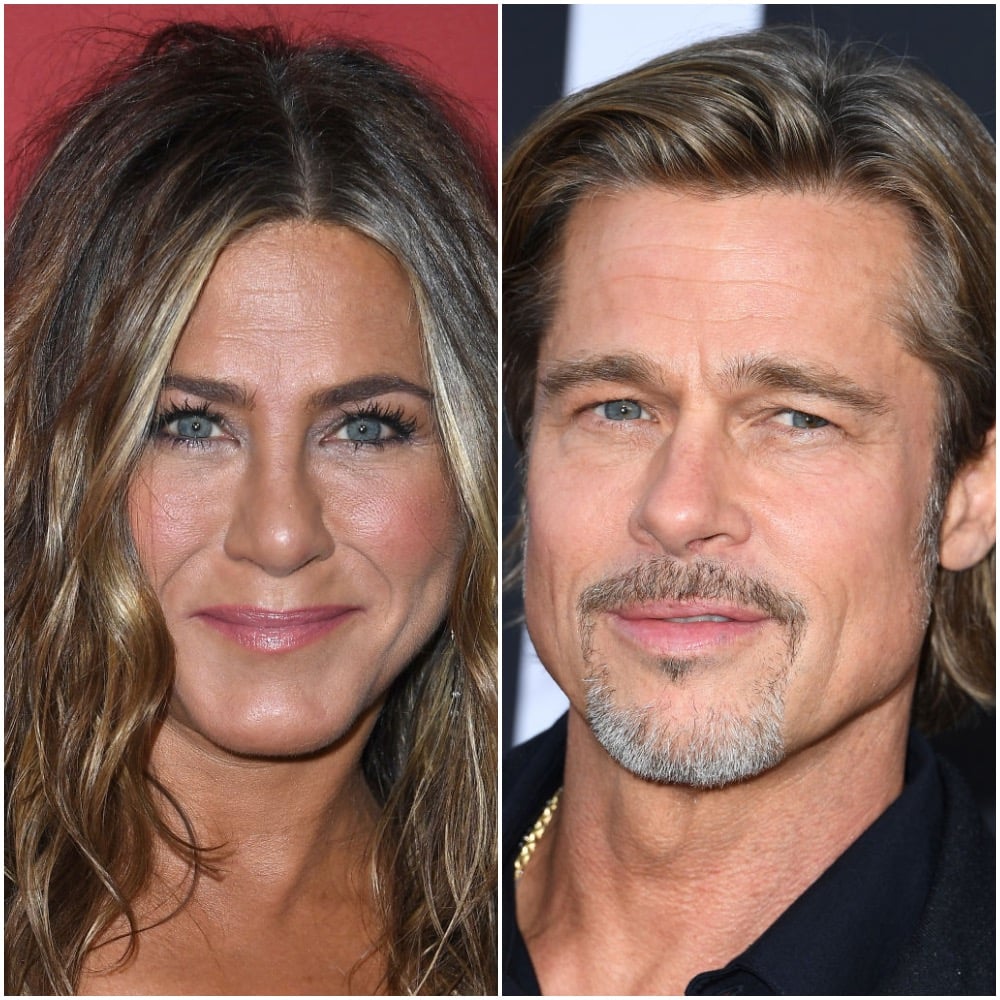 The latest update on Jennifer Aniston and Brad Pitt
On Dec. 24, Us Weekly reported that the actors still have feelings for each other and continue to cherish the time they spent together.
"They've always cared about each other, and they think fondly of their time together," the source said. "For Jen, seeing Brad is like seeing a dear old friend again. They have a real bond."
Aniston and Pitt met in 1998 on a blind date orchestrated by their agent and got married in 2000. They appeared to have a happy, healthy relationship and were considered one of the most iconic couples of all time. But in 2005, they broke up. The Us Weekly source noted that Aniston believed Pitt to be her "soulmate" before she and Pitt fell out.
Why did Jennifer Aniston and Brad Pitt break up?
There's really no clear answer here. Some sources say that Aniston and Pitt started fighting a lot. Others say that he stepped out of the marriage with Angelina Jolie, whom he met while filming 2005's Mr. and Mrs. Smith.
In a 2007 interview with Vogue, Jolie insisted that nothing had happened between her and Pitt during his relationship with Aniston. But she kind of admitted that they started to fall for each other on set.
"Because of the film, we ended up being brought together to do all these crazy things, and I think we found this strange friendship and partnership that kind of just suddenly happened," Jolie explained (via People). "I think a few months in I realized, 'God, I can't wait to get to work.' … Anything we had to do with each other, we just found a lot of joy in it together and a lot of real teamwork. We just became kind of a pair."
According to E! News, Pitt and Aniston announced their separation in January of 2005; Pitt and Jolie were seen on vacation three months later. The pair would eventually get married in 2014 but split in 2016.
As for Aniston, she moved on with Justin Theroux, whom she dated from 2011 to 2018.
Are Jennifer Aniston and Brad Pitt getting back together?
As of writing, neither Aniston or Pitt has addressed this, so we can't say for certain.
For now, it seems that Aniston and Pitt are merely rebuilding their relationship as friends. They've started to hang out a tad bit more, with Pitt attending Aniston's birthday party in February and her Christmas party earlier in December.
"A reason Brad and Jen get along so well now is that they've agreed to bury the past and not analyze what went wrong," the aforementioned Us Weekly source added. "They're both looking forward, not back."
"He's tried to make amends," the insider continued. "He didn't realize the magnitude of the hurt he caused Jen at the time. He was so swept up in Angelina Jolie, he couldn't see outside that tunnel."
When the paparazzi asked Pitt in May whether they were going to get back together, Pitt simply said: "Oh my God."
Fans may be convinced that it's going to happen. But it's worth pointing out that Aniston is also on friendly terms with Theroux.
And even if Aniston and Pitt don't get back together, a source told Entertainment Tonight in February: "They've come so far since their marriage and plan to stay friends for life. There are truly no hard feelings between them."
And that's most important.