Jennifer Aniston and Justin Theroux Reunited for This Tragic Reason
Jennifer Aniston recently reunited with her ex-husband Justin Theroux for a devastating reason. Here's why.
Jennifer Aniston has been through her fair share of guys over the years. But, by far, the most notable is none other than Fight Club's Brad Pitt. The handsome actor won over her heart and mind back before the millennium hit. Sadly, things weren't meant to be and they went their separate ways. That hasn't stopped the beautiful pair from reuniting every blue moon since their divorce though. The same can actually be said for her most recent hubby, Justin Theroux. 
How Jennifer Aniston met Justin Theroux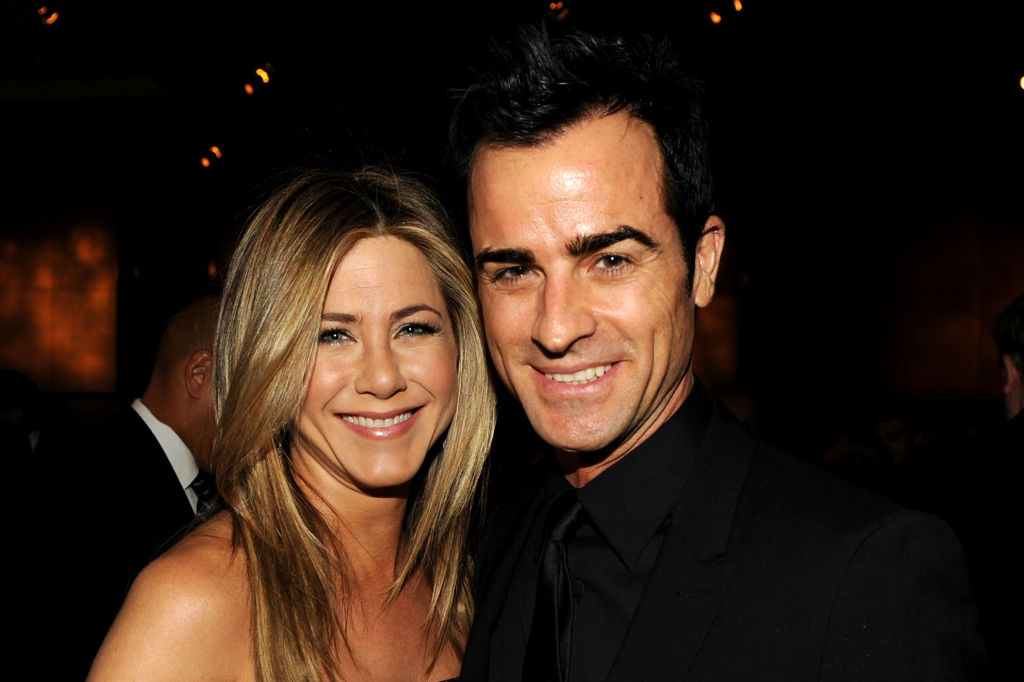 Aniston is the embodiment of poise and grace, evident by what she has to say about her previous marriages. First, she was married to Pitt, whom she stuck it out with from 2000 to 2005. Unfortunately, the handsome actor fell in love with Angelina Jolie on the set of Mr. and Mrs. Smith. The sparks were undeniable and ultimately triggered the end of his happy marriage with Aniston.
After that fallout, it took several years for her to say, "I do" again. This time it was to Theroux. Aniston and Theroux crossed paths in 2007 while filming Tropic Thunder. At the time, the Horrible Bosses' actress wounds were still fresh and her striking co-star was already in a relationship. In 2011, Theroux split from his girlfriend, Heidi Bivens. The two had been together for 14 years.
With both of them single, the Hollywood duo began to spend more and more time together. Of course, dating rumors began to pop up almost immediately. Aniston and Theroux played their cool and got engaged in 2012. They got married in 2015 and had a pretty special guy officiate their ceremony: Jimmy Kimmel. 
A look at Jennifer Aniston and Justin Theroux's marriage
The American Psycho actor alongside his lady love were considered a picture-perfect couple by Hollywood standards. They did quite a few things to keep their marriage in tip-top shape. For one, they did everything they could to keep details about their relationship under wraps. This isn't surprising given the trainwrecks the media has caused for Aniston in the past.
Both being comedians, they were also really good about handling the constant gossip. Being a private couple is great, but it also gives the tabloids as much leeway as they want. Despite rolling with the punches and keeping a level head, the pair eventually separated. 
While the announcement shocked fans to the core, seeing how the couple is post break up actually takes away some of the burn. The two have remained pretty good friends and according to a source: "Justin can still make Jen blush. She still talks about how she finds him very sexy. Not seeing each other every day makes them appreciate each other more."
So while they may not be married, they may have gained an even stronger relationship.
What brought Jennifer Aniston and  Justin Theroux back together?
Aniston and Theroux recently reunited, but sadly it wasn't for something good. The pair had to say goodbye to their dog, Dolly, who just passed away on Sunday, July 28th. To commemorate the beautiful white Shepherd, Theroux made a magnificent Instagram post about the beloved pup.
"Tonight, at sunset, after a heroic struggle… our most loyal family member and protector, Dolly A. laid down her sword and shield. She was surrounded by her entire family. 'The one that never deserts, the one that never proves ungrateful… is the dog— faithful and true, even in death.' -George Vest."
The Instagram post features several pictures showing the lovely ceremony that was done to commemorate just how amazing their Dolly was in life. RIP Dolly.