'Friends': Why Jennifer Aniston and David Schwimmer Wanted a Pay Cut
The friendships between Monica, Rachel, Phoebe, Chandler, Ross, and Joey seem so real on every episode of Friends that it still makes us happy to hear that the actors and actresses behind the iconic characters are friends in real life. They may not all hang out together anymore, but they had each other's backs when they were filming the hit sitcom.
In fact, Jennifer Aniston and David Schwimmer decided they wanted to take a pay cut so that they could ensure that their castmates were getting paid what they deserved. Ahead, get the inside story on exactly what happened.
Friends was an ensemble show, and everyone was paid equally at first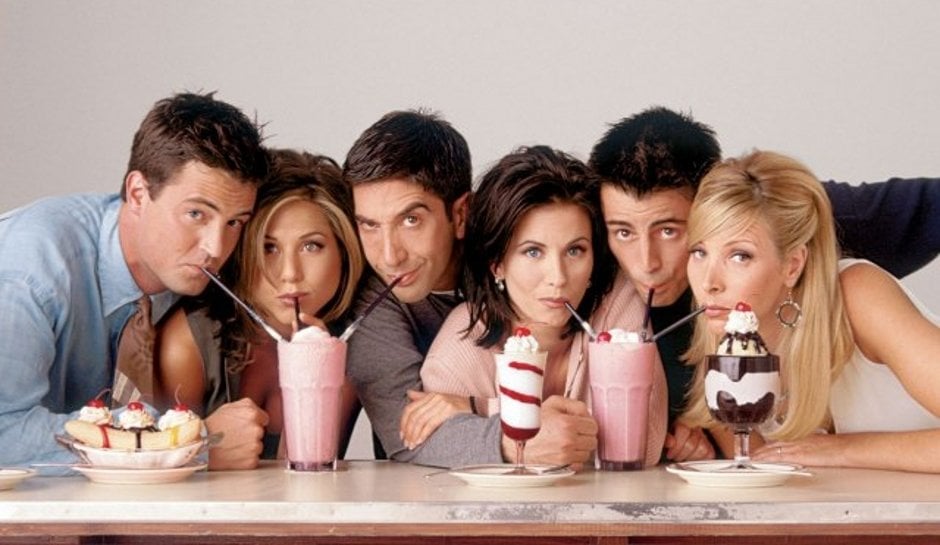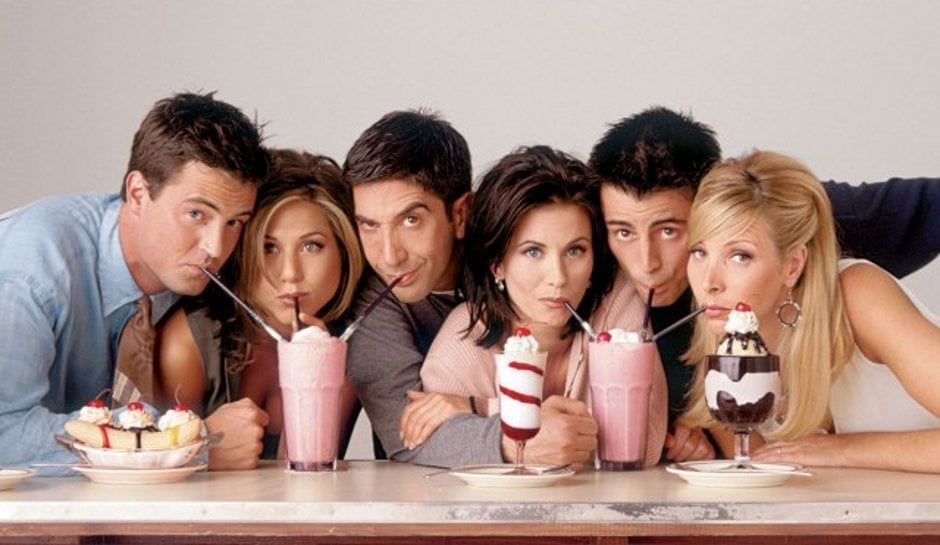 To understand how the Friends cast was paid, you have to remember one crucial fact. Friends was an ensemble show, where each of the main characters was supposed to get roughly equal screen time — unlike Seinfeld, whose creator, Jerry Seinfeld, accused the Friends producers of ripping off his show.
So in the early days of the show, the main cast members were paid equally, People reports, each going from earning roughly $22,500 per episode to a reported $40,000 after the show became a hit. But when producers began paying two of the cast members more than the others, that became a problem for the cast.
Jennifer Aniston and David Schwimmer started making more in season 2
People reports that as the storyline between Rachel and Ross picked up steam and became a focal point, Jennifer Aniston and David Schwimmer started earning more than their Friends co-stars. "The tight-knit cast didn't like that inequality," People reports.
So when it came time to tape the third season, they entered into contract negotiations as a group, "spurred by a lucrative Friends syndication deal, which will fetch about $4 million per episode for Warner Bros., or at least $192 million on the syndication rights for the first two seasons alone," Entertainment Weekly noted.
They used the syndication deal to make their case, but had their solidarity as leverage
The New York Times reported, "The stars — David Schwimmer, Jennifer Aniston, Matthew Perry, Lisa Kudrow, Courteney Cox, and Matt LeBlanc — have demanded salary increases to about $100,000 each per episode, plus a percentage of the series' profits in syndication."
As the publication noted, "Stars of hit shows often threaten to boycott their series in pursuit of higher salaries. What is unusual is this cast's effort to use its solidarity as leverage. Warner Brothers consciously built the group as an ensemble, originally allowing only full group interviews and pictures."
Aniston and Schwimmer took a pay cut
People reports that the upshot of the negotiations was that Jennifer Aniston and David Schwimmer's "salaries went down in order to match the rest of the cast's." Producers got the message, and the cast members were paid equally for the rest of the show's eight remaining seasons. And going forward, salary negotiations were conducted with all six stars in the room.
As Comedy Central reports, the unified negotiations made the biggest difference for Matt LeBlanc, who played Joey. In a documentary about Friends, LeBlanc revealed that he earned the lowest salary out of all of the main cast members. The only reason he got a raise, according to Comedy Central, was that Aniston and Schwimmer gathered the group to demand that the producers pay them equally. As LeBlanc explained, "[Schwimmer] initiated the idea that if we stick together, nobody can rattle us. And it worked out, especially personally, for me. I was earning the least amount."
They ended up making $1 million each per episode
People notes that season by season, the cast members' salaries went up, from $75,000 in season 3 up to $1 million in season 9 and 10. The biggest jump came between seasons 6 and 7, when everyone went from earning $125,000 an episode to $750,000 an episode. Business Insider reports that "Today, only a few actors make $1 million per half-hour episode of television."
When the Friends cast negotiated their historic payday, all of the circumstances were just right for the salary negotiations, which came at a time when the show was enjoying high ratings — and when writers needed to know whether they had to write a series ending, or just a season finale. Friends co-creator Marta Kauffman called the salaries "inflated," Business Insider reports.
The paydays didn't stop once Friends concluded. Because they also used their season six negotiations to get a cut of syndication payments, they receive about $20 million a year in syndication payments.
Read more: Which 'Friends' Cast Members Dated? These Co-Stars Dated Throughout the Series and Beyond
Check out The Cheat Sheet on Facebook!