Why It Took so Long for Jennifer Aniston to Join Instagram
If you've somehow missed the news, Jennifer Aniston has finally joined Instagram. After a long nine years without her presence, she made her debut on the platform just yesterday with a grainy, yet sweet picture of her Friends co-stars. "And now we're Instagram FRIENDS too. HI INSTAGRAM," Aniston captioned the candid picture of herself and Courtney Cox, Matthew Perry, Lisa Kudrow, Matt LeBlanc, and David Schwimmer cheesing for the camera.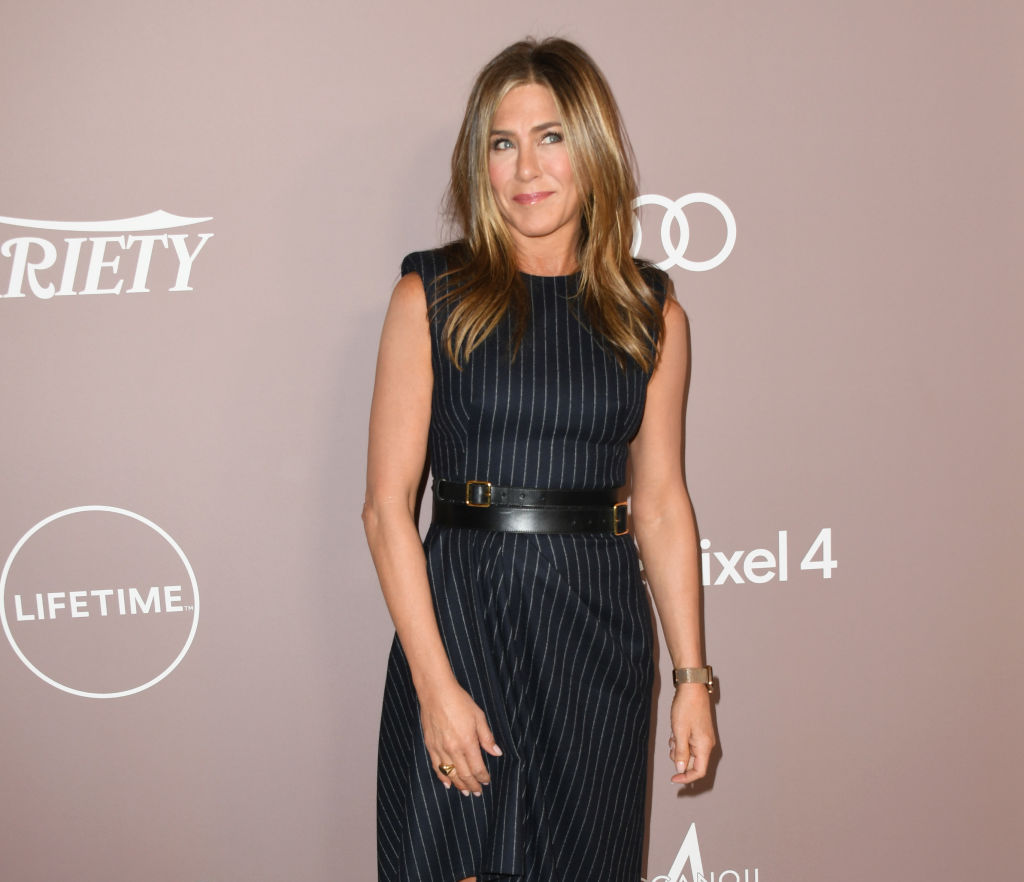 Jennifer Aniston broke Instagram with her Friends debut
Though it's been less than 24 hours since Aniston posted her first Instagram post, her page is already doing extraordinarily well. Her debut photo has already garnered a whopping 10.2 million likes and over 400,000 comments and counting. Furthermore, Aniston has managed to rack up 8.7 million followers already. In fact, Aniston's page is so popular that she actually managed to literally break Instagram mere hours after joining. After racking up over 116,000 followers in under an hour, her page began crashing because of the sheer number of people trying to follow her at one time. "Sorry, this page is temporarily unavailable," her page read when several of her avid fans tried to follow her.
Why Aniston waited until 2019 to join the social media platform
But with such a welcome reception on Instagram, one has to wonder what took Aniston so long to join the platform in the first place. Back in 2017, when Aniston was the debut guest on the Thrive Global Podcast, she opened up about why Instagram was a platform that she wasn't interested in joining at the time. Aniston was adamant that she was protecting her private life from prying eyes and constant exposure.
Self-preservation
"For me, it's self-preservation. There's enough written about me out there and enough that's not true. There's one school of thought, which is, 'Why don't you be on social media and really show who you really are?' And I don't need to…This is the one place I have that's really protected and is mine and is what my life is without a camera rolling or paparazzi or media exposure," the actress confessed.
Did the actress have FOMO
Aniston continued on to admit that not having Instagram didn't make her feel any sense of FOMO, but it did sometimes make her feel a bit like she was behind the times and struggling to keep up with some current events in entertainment. "I don't feel I'm missing out, but I do sometimes feel that I'm not keeping up or that things are happening at a speed at which I'm going to be left behind in the dark ages," The Morning Show star said candidly.
Of course, just because she wasn't on Instagram until yesterday didn't mean that Aniston was entirely immune to the charms of the social media platform. The actress could recall times when she specifically looked up someone's Instagram page just to see what was going on. "There's that curiosity that I have of, 'What is that? What's so funny? What's so interesting? What cute pet video is that?' So every once in a while I will Google someone's Instagram just to see something that caught someone's eye here or there," Aniston confessed.
What does Aniston have planned for her millions of new Instagram friends
We completely respect Aniston's decision to abstain from using Instagram until yesterday. With so much of her life open to the criticisms and critiques of others, we can understand her decision to keep her private life close to the chest. That said, we're sure her millions of fans are thrilled to follow along on the journey she curates for them on Instagram.