Jennifer Aniston Just Admitted She's 'Open' to a 'Friends' Reboot, But Will It Really Happen?
Ever since the series finale of Friends aired 15 years ago, super fans have been wondering the same thing: could one of the most beloved comedies in television history ever come back?
It seems like reboots are all the rage these days. Maybe it's a sense of nostalgia; maybe television producers are running out of ideas. Either way, resurrecting a show can mean huge boosts for viewership to the network, which translates into big bucks.
Rumors of a Friends reunion, reboot, or even a movie have been cropping up for years. But now Jennifer Aniston, who played Rachel Green on the show, finally admitted that she would be interested in the project if anyone ever approached her.
It's not a guarantee that the Friends reboot will happen, but it at least gives a little spark of hope to everyone who's been waiting so patiently.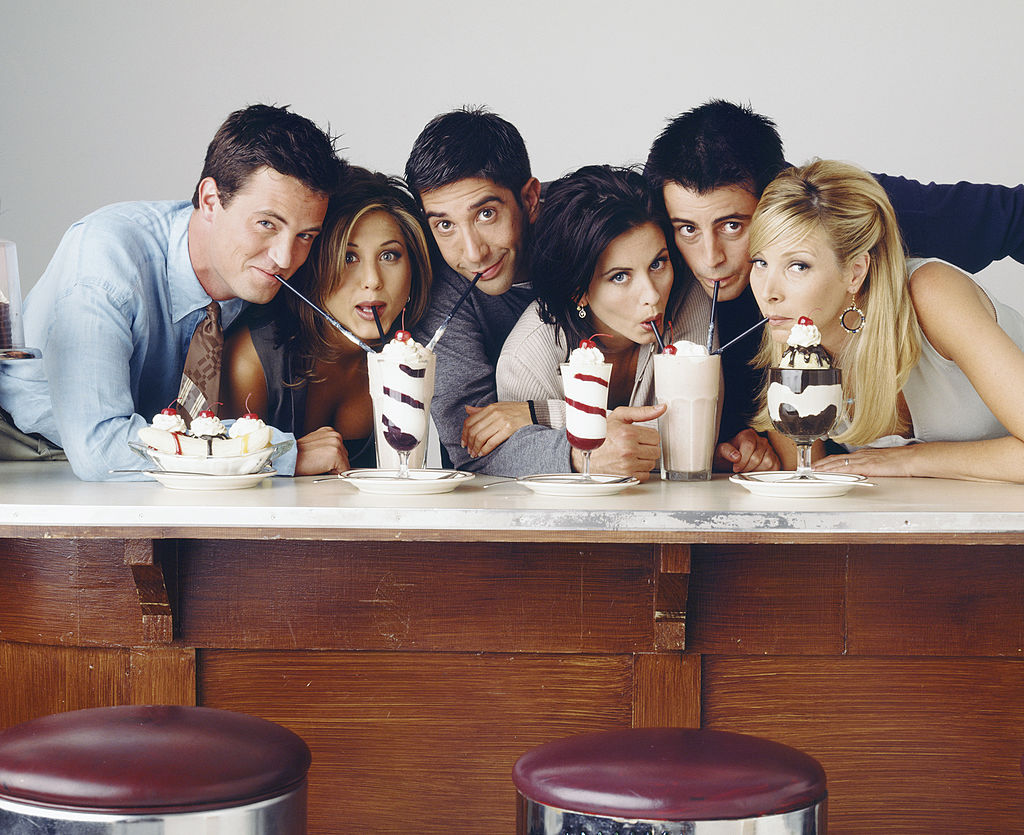 What did Jennifer Aniston say about a 'Friends' reboot?
It was during a recent appearance on The Ellen DeGeneres Show when Aniston made the comments that made Friends fans so hopeful that the project could potentially happen.
When asked about the feasibility of a reunion, Aniston said: "Listen, I told you this. I would do it…The girls would do it, and the boys would do it, I'm sure," the Rachel Green character said. "Listen, anything can happen."
Ellen suggested that Jennifer Aniston could sign on for the reboot by herself and offered to serve as the next-door-neighbor. "It will be called Friend," Ellen joked.
Aniston has hinted she'd be open to a 'Friends' reboot before
This isn't the first time Aniston has hinted that a Friends reprise could happen. She appeared on the Late Late Show in December 2018 and blamed the male cast members (Matt LeBlanc, David Schwimmer, and Matthew Perry) for not buying into the concept.
During the interview, she said: "Listen, the girls always say we would love to do it again, and the boys are a little less excited about it for some reason. I don't know."
"And so, we've decided that we'll just do…a remake of The Golden Girls in, like, 40 years."
Some former cast members are skeptical of the idea
Lisa Kudrow (Phoebe Buffay) wasn't so enthusiastic about the reboot. "I don't see it happening," Lisa Kudrow said in 2017.
"It would be fun, but what would it be about? Think about it. The thing we liked best about the show was that they were 20-somethings and they were their own family. Now, they all have families, so what are we going to watch?"
It might be too late for another 'Friends'
Aniston admitted that was a problem in the past, too. She expressed concern over where the storyline would go and questioned if the premise would even make sense in modern times.
"Honestly, I don't know what we would do. I think that period of time was sort of nostalgic," Aniston said in 2016.
"I think why people have such an affection for it is because even though it was only 12 years ago it ended, or 13—God, it's getting farther and farther away—there was something about a time where our faces weren't stuffed into cell phones. We weren't checking Facebooks and Instagrams. We were in a room together, in a coffee shop together. We were talking, having conversations. We have lost that."
She's not wrong about that. Still, we're all holding out hope that a Friends reboot could happen someday!