Jennifer Aniston Just Proved She Has the Strongest Brand in Hollywood
Jennifer Aniston is one of the biggest names in the entertainment industry today. She rose to fame in the 1990s, though unlike many celebrities who eventually lose popularity after several years, Aniston has shown time and time again that she's here to stay.
In fact, Aniston recently did something rather ordinary and the internet blew up over it, showing that her brand has not faded at all even two decades later.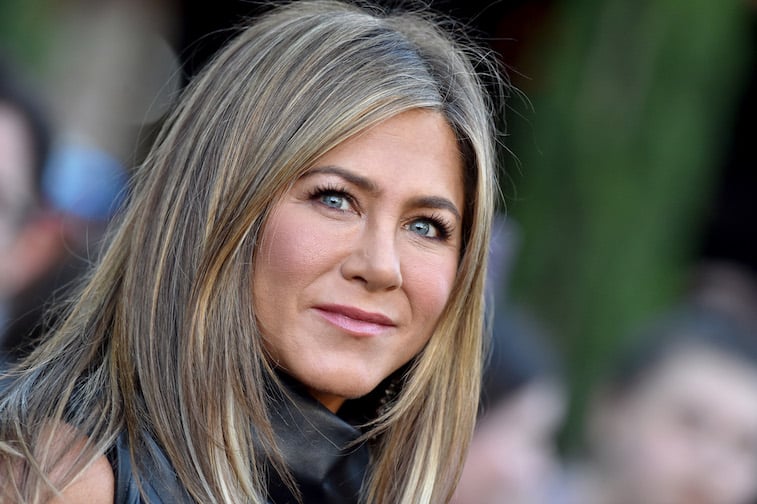 Jennifer Aniston became a Hollywood icon when she was on 'Friends'
Aniston breakout role came in the mid-1990s when she played Rachel Green on Friends. The series became a huge pop culture phenomenon and Aniston also went from an unknown actress to a worldwide sensation overnight.
Aniston's character was also well-liked by many fans and became a favorite among viewers. Both Aniston's and Rachel Green's style influenced the fashion world as well. Moreover, Rachel's hairstyles were emulated by women everywhere.
Friends eventually ended in 2004, but its reruns are still aired on many channels around the world.
Jennifer Aniston also found success as a movie actress
Outside of Friends, Aniston took on other roles as well.
She became known for starring in a variety of box office hits such as Bruce Almighty (2003), The Break-Up (2006), Marley & Me (2008), He's Just Not That Into You (2009), The Bounty Hunter (2010), and We're the Millers (2013).
Jennifer Aniston is still very successful these days
Aniston was in her 20s when Friends premiered, and she is 50 years old now. However, her career is still going strong and she is a very in-demand actress.
Aniston recently starred in the film Murder Mystery on Netflix. It ended up having the most successful opening weekend on the platform. Reportedly, over 30 million accounts viewed Murder Mystery within the first three days of its premiere.
Additionally, Aniston is set to star in an upcoming Apple TV+ series called The Morning Show. She is allegedly being paid a whopping $1.1 million per episode – more than what she made on Friends.
Jennifer Aniston's Instagram record proves that she is still loved by many people
While Aniston has been famous for a long time, she surprisingly does not use social media that much. In fact, she once said that she had no interest in being on it and wanted to keep that part of her personal life private.
However, Aniston seems to have changed her mind because she decided to create an account on Instagram earlier this week. The actress joined the platform and announced her entrance with a selfie of her with former Friends castmates.
Aniston's presence was well-received by fans everywhere. She immediately was bombarded with a huge amount of likes, comments, and follows, which led to a glitch in Instagram's system for a while as some people were unable to interact with her.
Aniston took only five hours and 16 minutes to reach 1 million followers, which was quickly announced as a new Guinness World Record. The record was previously held by Prince Harry and Meghan Markle's account. The Sussexes took five hours and 45 minutes.
Aside from fans who were happy to see Aniston finally on Instagram, other celebrities gave her a warm welcome as well. For example, Shark Tank personality Daymond John wrote: "Welcome to the party Jen!"
Meanwhile, singer/reality star Jessie James Decker said: "This is the best day EVER!!!!!!!"
It's clear that Aniston's influence and star power can never be underestimated. Even after two decades, Aniston is still a beloved face in Hollywood, and her unexpected Instagram record is just one example of how she can still be a huge force to be reckoned with.