Jennifer Aniston Reveals How She Really Felt About Angelina Jolie And Brad Pitt's Affair
Jennifer Aniston and Brad Pitt used to be the hottest couple in Hollywood before their divorce in 2005. After the split, Pitt quickly started dating Angelina Jolie, sparking rumors of an affair and leaving fans wondering how Aniston felt about the whole situation. While it has been years since the couple divorced, we finally know how Aniston really feels about her ex-husband's former lover.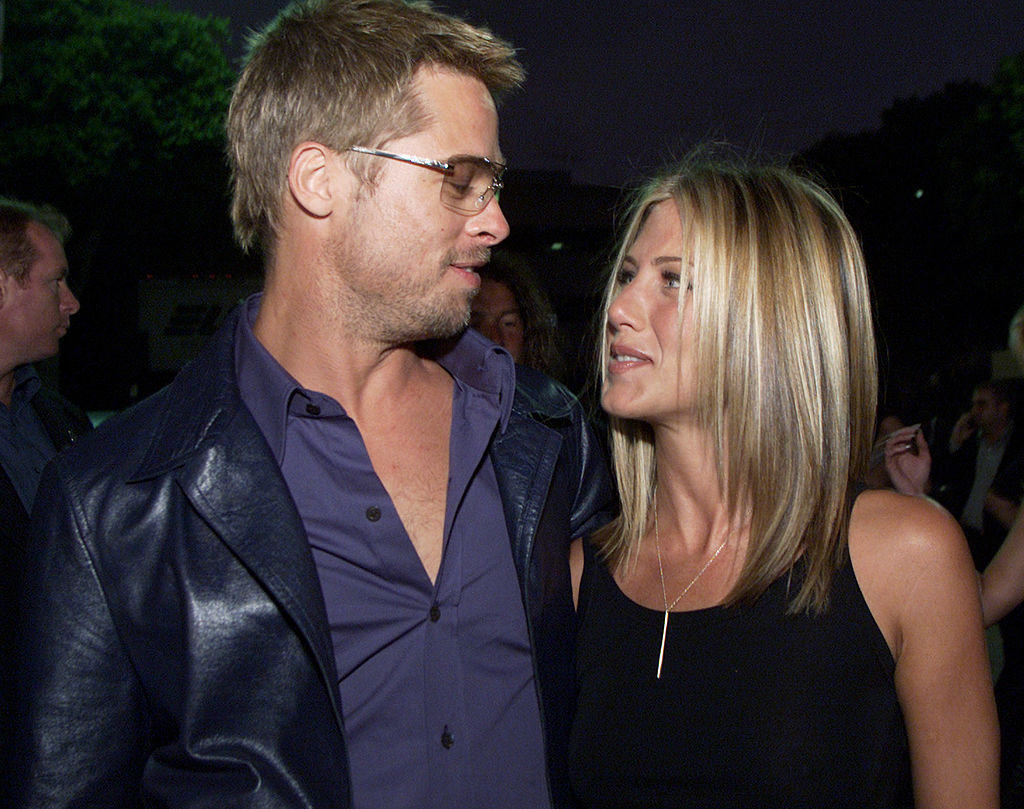 Aniston opens up about Jolie's rumored affair
According to International Business Times, Jolie opened up about her feels towards Jolie in an interview with Vogue in 2008. At the time, Aniston admitted that she did not like how Jolie handled the early days of their romance, especially the part when she admitted to falling for Pitt while working on the movie Mr. and Mrs. Smith. Given all the speculation surrounding her breakup, the Friends alum felt like Jolie should have kept some details to herself.
"That stuff about how she couldn't wait to get to work every day? That was really uncool," Aniston shared.
Because of the timing of Pitt and Jolie's romance, rumors quickly surfaced that they had hooked up while working together on the film. The rumored affair has never been confirmed, so it is difficult to tell exactly when Pitt and Aniston parted ways.
Even still, it sounds like Jennifer Aniston still has some hard feelings about how Jolie discussed her romance in the media.
Aniston and Pitt reconnect
Despite all of the drama surrounding their divorce in 2005, Pitt and Aniston have since made amends. In fact, in the same 2008 interview, Aniston revealed that she still talks with the World War Z star from time to time and congratulated him when his had his children. She also praised Pitt for all of his hard work in the movie industry and said she was really "proud of him."
Things, of course, did not end well for Pitt and Jolie. The actress filed for divorce back in 2016 and the pair have been engaged in a bitter custody war ever since.
Fortunately, Pitt and Aniston have remained friends through it all. In fact, the actor recently made an appearance at Aniston's recent birthday party. Eyewitnesses say that the two exchanged a few hugs and had a short conversation before the night was over. The birthday appearance, of course, sparked rumors that Pitt and Aniston are getting back together, though nothing official has been confirmed.
Courteney Cox teases Brad Pitt and Jennifer Aniston reunion
Following the Brangelina separation, fans have been hoping that Pitt and Aniston would somehow get back together. After all, Aniston is also fresh off a divorce from Justin Theroux and has yet to find a new man.
The two have naturally remained mum on the reunion rumors, though Aniston's former Friends co-star, Courteney Cox, was recently asked about the reports during her appearance at the Hollywood For Science Gala.
A reporter asked Cox, who was at the party with her boyfriend, Johnny McDaid, if Aniston was seriously considering getting back with her ex-husband. The actress, unfortunately, did not answer the question and said "we gotta go" before leaving the scene.
But before she left, Cox could not help but flash a quick smile, which fans took as confirmation that something is going on behind the scenes. Although their first marriage did not work out, it would be pretty amazing if the pair gave their romance a second shot.
Pitt and Aniston's old house is on the market
While we wait to see if there is any truth to the reunion rumors, Pitt and Aniston's old home in Beverly Hills is officially for sale. The mansion, which was designed by a popular architect in Hollywood named Wallace Neff, is selling for a whopping $56 million.
Brad Pitt and Jennifer Aniston originally bought the home for $13.1 million in 2001. They sold the house shortly after their divorce.
When they owned the property, Pitt and Aniston did extensive remodeling. The couple installed heated floors in the kitchen, a theater, and wood floors that were brought in from a French chateau. It is unclear how much the two sold the home for, but a hedge fund manager named Jonathan Brooks purchased it from them in 2006.