Jennifer Aniston, Sandra Bullock or Julia Roberts: Which Actress Did Kathleen Turner Diss?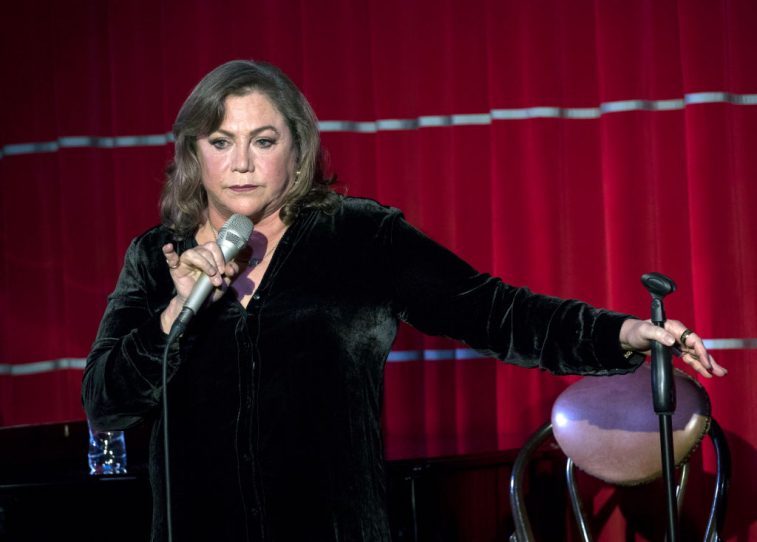 Kathleen Turner had people buzzing after she did an interview in which she gave all kinds of revealing details about many of the Hollywood heavyweights she's worked with over the years. However, there was one name she would not divulge and the internet has been lighting up with guesses about who she could possibly have been talking about.
In August 2018, The War of the Roses actress sat down with Vulture and wasn't shy when it came to discussing her career in the film industry and some of the most famous men in the business. She claimed that Michael Douglas, Jack Nicholson, and Warren Beatty all competed for her affections, however, she said never had a romantic relationship with any of them.
She also was pretty frank with how she felt about some other huge celebrities including Burt Reynolds and the late Elizabeth Taylor. The Romancing the Stone star opined that the latter had an "awful" voice and "wasn't very skilled," and Reynolds was "terrible" to work with. But when discussing one actress in particular she withheld her name and people are dying to know who it is.
"Certainly in terms of film, there is intense pressure to repeat successful characters," Turner said. "I'll give you an example, but you mustn't include her name. [Very famous Hollywood actress] has played the same role for 20 years. She even looks pretty much the same. She's probably one of the richest women out there, but I would shoot myself if I were like that, only giving people what they expect."
Following that statement, everyone was wondering which actress she was referring to? Here are the top three guesses.
Sandra Bullock
Sandra Bullock's name popped up on social media as a possibility because she has been in the business for well over 20 years and still looks just like she did in the '90s. But she's branched out to play a few different types of characters like her notable role as Leigh Anne Tuohy in The Blind Side so it certainly wouldn't be fair to say she's played the same part over and over.
Julia Roberts
Julia Roberts is another name that has been thrown out there.
Sure, she hasn't really seemed to age at all since her Pretty Woman days, however, she's been in so many different films that no one can say that she's played the same role her entire career. Just one example of that would be when she was cast as a wicked sorceress named Clementianna in the fantasy adventure Mirror Mirror.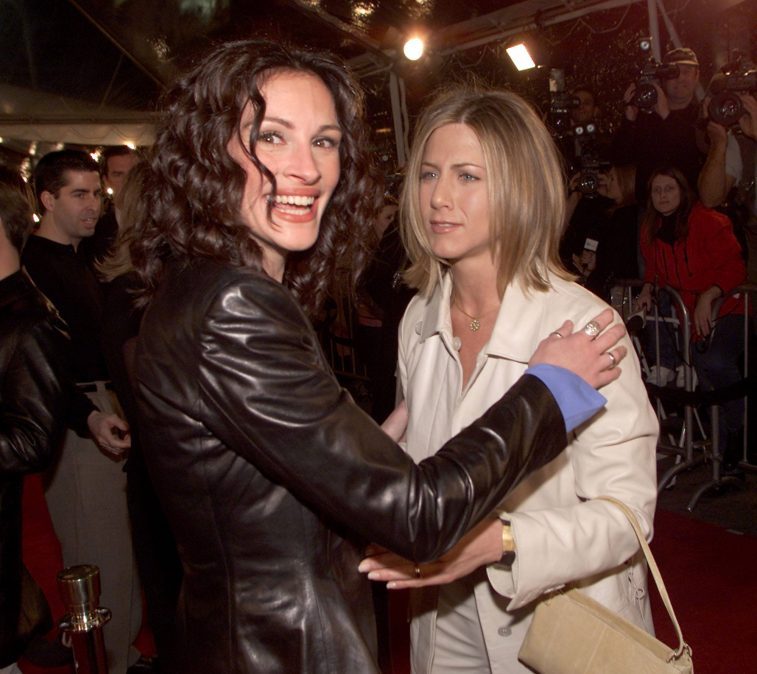 Jennifer Aniston
The most popular guess has definitely been Jennifer Aniston. The actress has starred in a number of romantic comedies but whether or not she's played pretty much the same character for the last two decades is debatable. The reason most people think it's her though is because Turner didn't have the best experience when she appeared on Friends. Therefore, she may not have the most positive opinion of Aniston.
"I didn't feel very welcomed by the cast," Turner admitted, adding, "The Friends actors were such a clique — but I don't think my experience with them was unique. I think it was simply that they were such a tight little group that nobody from the outside mattered."
So, was the diss directed at Bullock, Roberts or Aniston? You decide.