Jennifer Aniston Spent Thanksgiving With One of Her Exes And Another Famous 'Friend'
Rachel Green was known for having been popular in high school. But Jennifer Aniston is the kinder, more humble version of her Friends character, though with even more admirers. Decades after the series began, we still can't get enough content about her. Read on to learn how and who she spent her holiday with.
Jennifer Aniston has a lot of 'friends'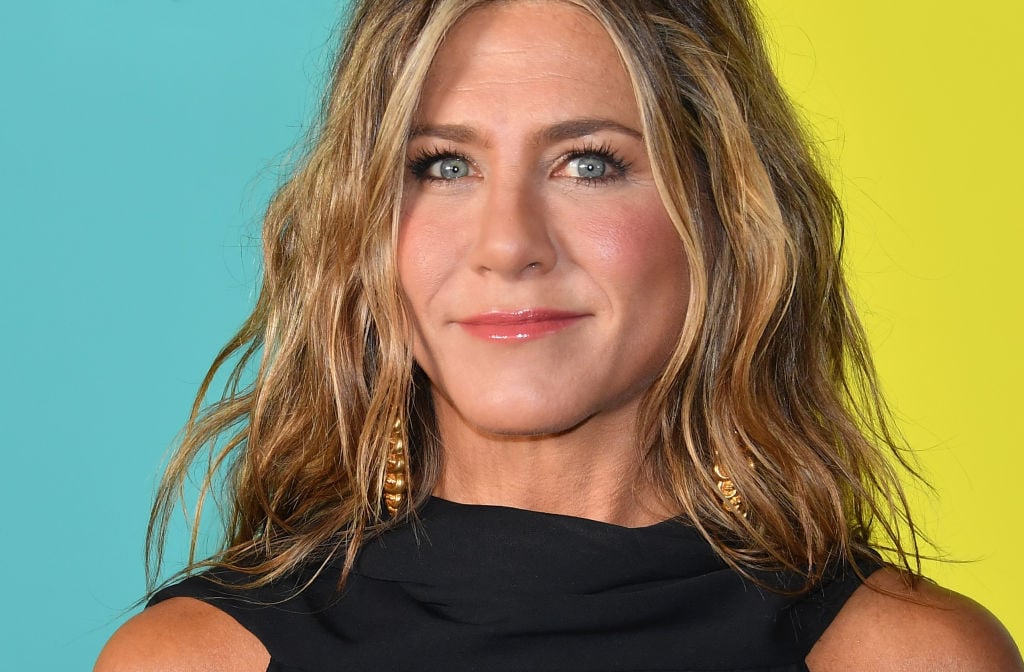 OK, yes, this is a play on the TV series that made her famous. But Aniston is known for being a very friendly person in Hollywood. She, Ellen DeGeneres, and her The Morning Show co-star, Reese Witherspoon, even have a long-term "fight" over who is better friends with whom.
When Aniston joined Instagram in Oct. 2019, she made set a record for fastest a person has ever reached one million followers. While some of that has to do with her level of fame, she clearly has plenty of people she's close within the business who took the time to welcome her to the social media platform. And her bio simply reads, "My friends call me Jen."
She likes to throw a 'Friendsgiving' celebration
Last year, before she joined Instagram, Aniston appeared on Jimmy Kimmel Live! in early Dec. 2018. During this interview, Kimmel mentioned her annual Friendsgiving celebration, which occurs on the day before Thanksgiving, in which she invites lots of her friends, including him, to attend.
Kimmel said that she should serve a different kind of cuisine, like Mexican, instead of traditional Thanksgiving food that day. So this year, Aniston made a plate of enchiladas just for Kimmel and took a video to commemorate the moment, which she shared on Instagram for all of us.
Her ex, Justin Theroux, was there, too
In addition to Kimmel, there were plenty of other celebrities in the mix at Aniston's house. One possibly surprising guest? Her ex-husband, actor and filmmaker Justin Theroux. The two are on very good terms, as was made obvious here.
Theroux posted his own photos and videos from the event in his Instagram Story. He revealed a few of the other famous guests, including actors Jason Bateman and Will Arnett. Theroux tagged the group photo of all the guests with "#fakesgiving," adding, "Very VERY thankful for these friends and these nights."
Which 'Friends' co-star was at Aniston's celebration?
In Theroux's photo and in Aniston's video of Kimmel, you can make out another very famous Friend: Aniston's former co-star, Courteney Cox. Cox and Aniston are known to be very close, with the former loosely quoting her character from the beloved sitcom in a post welcoming Aniston to Instagram.
Theroux managed to catch a sweet moment of Cox on video. In his Instagram Story, you can see her talking to someone who is presumably Aniston, saying, "Jen, I love you so much!" Cox then interrupts herself, asking Theroux not to film the rest of her toast, but then changes her mind. It looks like they all had a pretty wonderful day together.