Jennifer Aniston's Big Move That Shows 'Next-Level Commitment' to 'The Morning Show'
The Morning Show has been a success for Apple's new streaming service. With big names like Jennifer Aniston, Reese Witherspoon, and Steve Carell, how could we expect anything else?
Viewers knew it would be a hit, but that doesn't mean the stars could take it easy. Aniston, especially, took her new role on The Morning Show very seriously. Here's what we know about all the hard work and preparation that went into her performance. 
An acting coach helped Jennifer Aniston for 'The Morning Show'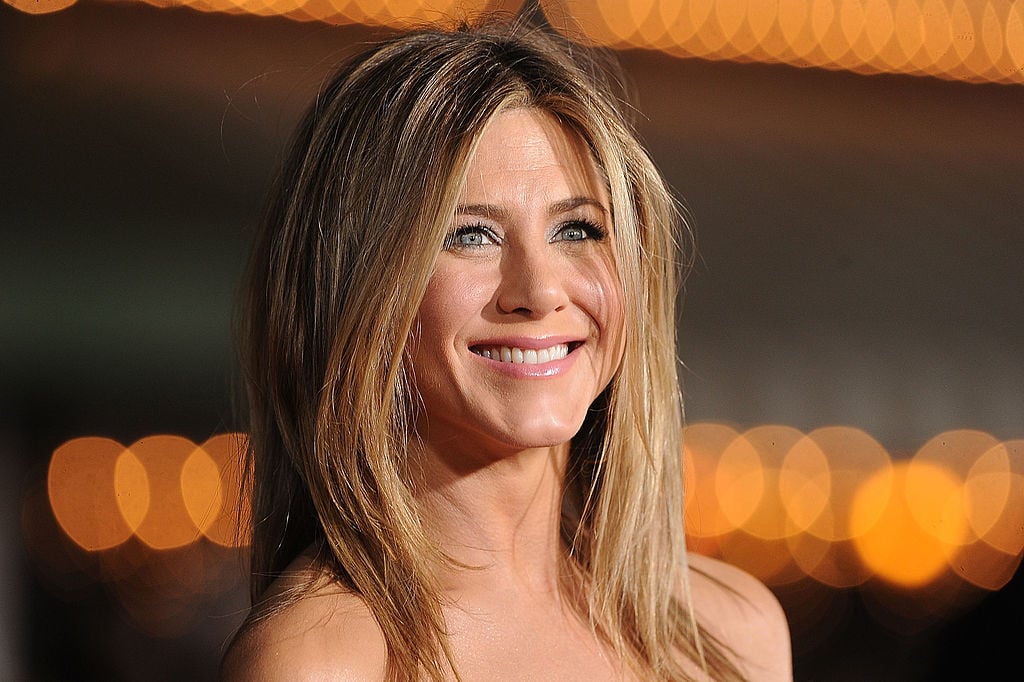 Aniston is a well-seasoned actor. She's been in the business for well over twenty years. But to make sure she put her absolute best skills forward for The Morning Show, Aniston used an acting coach. In an interview with Glamour, Aniston explained how her coach, Nancy Banks, helped her ace the long monologues and emotionally taxing scenes. 
"She became an incredible tool for me," Aniston said, "especially in this role."
According to Aniston, playing Alex Levy on The Morning Show is an incredibly dense role with many layers. It's different from any other roles she's played before, and that's why Banks was such a huge help.
"I don't know how I could have done it without her," Aniston said. 
Even her co-stars were impressed by Aniston's dedication and performance. Witherspoon told Glamour that Aniston's work with an acting coach showed a "next level commitment" to the role. Witherspoon was so impressed that she wanted to use Banks to improve her own acting skills.
"Halfway through [filming the first season], I was like, 'Can Nancy help me too? This is so hard!'" Witherspoon said. But the acting coach was willing to be there anyone who needed her: "She was so thoughtful and encouraging to all of us." 
Jennifer Aniston had help from some big names in news
Working with an acting coach wasn't the only way that Aniston prepared for her role as a news anchor. She shadowed the women at Good Morning America to find out how a real news show operates.
But that's not all: Aniston also had some one-on-one time with the queen of journalism, Diane Sawyer.
"I asked her everything," Aniston said about her time with Sawyer, "from, 'What was the motive to get up and do this starting at 3 a.m. every day?' to 'How did you physically cope and emotionally cope?' and 'How do you have a life with a partner?'"
Sawyer, who Aniston has known for many years, was a huge help with the role. As a long-time face in the business, Sawyer is someone Aniston has always looked up to.
"I love, I worship her. If I could emulate anyone it's her," Aniston told Jimmy Kimmel. 
But the people at Good Morning America were also a big help. According to Aniston, the staff had several issues they wanted to bring to the public's attention, like the rules and dress codes they're required to follow.
"There were so many women whispering in my ear," Aniston said about her time at the show. 
Critics love Jennifer Aniston on 'The Morning Show'
All the work Aniston put into preparing for the role has paid off. Critics have been raving about The Morning Show, and it's been predicted that Aniston will take home the Golden Globe for Best Drama Actress. Even the show's executive producer and director, Mimi Leder has been impressed with Aniston.
"This is the best I've ever seen her," Leger said. But the praise didn't stop there. She absolutely raved about Aniston's performance.
"She is fearless, she's ferocious, and she's a genius," Leger said. "And in this role, she is the most vulnerable, the most honest, and the most open."
The Morning Show has already been renewed for a second season, and there's no doubt that a big reason is Aniston's remarkable performance so far. Viewers and critics can't wait to find out what else is in store for Aniston's character, and the rest of the cast on The Morning Show.