What is 'The Enemy Within' Actress Jennifer Carpenter's Net Worth?
Jennifer Carpenter currently stars on the brand new NBC network drama The Enemy Within. She's had a successful acting career but has mostly stuck with small-screen jobs. Through the years, Carpenter's acting skill has netted her a pretty high net worth. How much is the actress worth today?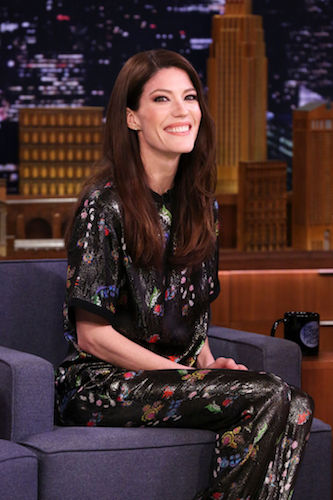 Carpenter is a Julliard graduate
Carpenter wasn't born into acting. She's a Kentucky native who showed an interest in the career path from a young age. Carpenter spent a lot of time involved in the Walden Theatre Conservatory Program in Kentucky when she was growing up, which helped initially spark her career. While studying at Julliard, Carpenter got a big break when she was cast in "The Crucible" on Broadway. Since then, she's been building up her acting resume and has taken on more complex, small-screen roles throughout the years.  
She is known for her roles on 'Dexter' and 'Limitless'
Before Carpenter landed her current role, she spent several seasons on two popular shows: Dexter and Limitless. On Dexter, she played Debra Morgan, who was the main character's adoptive sister. She ended up gaining more recognition for her role on the show than anyone originally planned, and she has become one of the show's most memorable characters. Carpenter also starred on Limitless, but the show didn't have nearly the run that Dexter did. Carpenter was picked up for another series back in 2014, but that series was never run by the network, so it essentially fell through. But now, she's back in a big way — NBC has cast her as the main star on their newest drama The Enemy Within.
Carpenter now stars on NBC's new drama 'The Enemy Within'
NBC recently unveiled a new drama called The Enemy Within, in which Carpenter stars as Erica Shepherd, the CIA Deputy Director of Operations. The premise of the show is that Shepherd's daughter was threatened by a Russian criminal because she wouldn't divulge information about the agents who foiled his criminal plot. Once Shepherd realizes her daughter is at risk, she gives the man the information he wants. However, the FBI quickly becomes aware that Shepherd divulged the information, and she is immediately thrown in prison and branded a traitor. Now, three years later, the Russian criminal has struck again, and Shepherd has been brought into the newest investigation.
Today, Carpenter is worth about $8 million
Since The Enemy Within premiered very recently, it's hard to tell if it will be signed on for a second season. However, the ratings have been strong. It could be another great success for Carpenter, just as Dexter was. Either way, Carpenter is living comfortably. She has a net worth estimated around $8 million today, and she was reportedly making around $100,000 per episode for her role on Dexter. Her salary for The Enemy Within has not been disclosed, but should the show see success, whatever she's making now will only increase in the coming seasons.
Check out The Cheat Sheet on Facebook!