Jennifer Garner Wants You To Come Bake With Her, Here's How
Cruise through Instagram in your spare time and you'll find a number of celebs firing something up their kitchens. Chrissy Teigen, Kelis, and Neil Patrick Harris are big time foodies who like to share snaps of their feasts on social media, but Jennifer Garner has built a healthy following as a home chef too. Have you ever watched her "Pretend Cooking Show" on IG?
The actress is a co-founder of Once Upon a Farm, an organic baby food company, and for the past couple of years she's been enchanting her followers with the "Pretend Cooking Show." She films herself whipping up her favorite recipes, keeping things lighthearted and simple. Fans like that the posts are relatable and the food looks yummy. Now, Garner is inviting fans to cook something with her.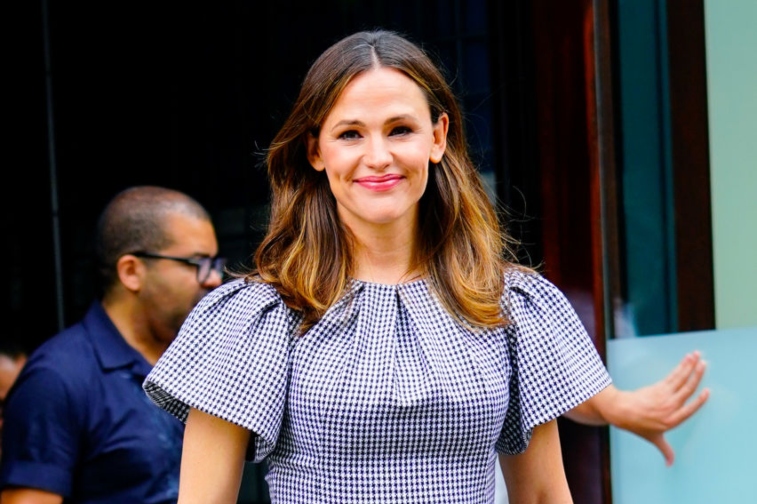 She's using her culinary skills for a good cause
Enticing fans with the promise of fresh-baked cookies, Garner announced that she's partnering with the Epilepsy Foundation to raise money for the organization with a giveaway. You won't believe what the prize package includes! One lucky winner will be flown out to Los Angeles and put up in a plush hotel and shuttled over to a kitchen to hang out and bake cookies with Jennifer Garner. That winner also gets to have a plus one tag along for the fun. Sound good?
According to the giveaway's description on Omaze, the winner can look forward to cracking eggs and this:
"You'll crack eggs and jokes. Ask Jennifer all your burning questions (without burning the cookies). And get to know the amazing actress/supermom who's warmed our hearts on TV, movies and Instagram. It doesn't get sweeter than that!"
How fans can enter the sweepstakes
Entries are available until September 8th and can be filled out directly by visiting Omaze here. The contest doubles as a fundraising campaign so you have the option of donating various amounts–$10 for 100 entries, $25 for 250 entries, and so on—or submitting an entry for free by completing a form.
You have to be at least 18 years old and winners will be notified around September 25th.
The cause is close to Garner's heart
Although the actress and mom of three is involved with a host of charities and serves as an ambassador for Save the Children, she's also an advocate for epilepsy awareness. Her close friend and former Alias co-star, Greg Gunberg, has a son with the condition.
Garner helps Grunberg promote his "Talk About It" campaign and website, and they both use their celebrity status to educate others about epilepsy and work to reduce the stigma around it. In one video, she asks if you would know what to do if someone was having a seizure. The "Talk About It" initiative has been applauded by medical professionals as being a tool for patient empowerment.
You don't have to be a chef to enjoy Garner's cooking clips or to sign up for the contest, but all proceeds benefit the Epilepsy Foundation whose work helps individuals and families in need of services. If you read through the IG promo post one more time, you'll see it says "#cookiesandwine." For all you Jennifer Garner fans, it's an opportunity to bond, munch, and give back with the actress.