Jennifer Garner's Net Worth, Plus Her Biggest Box Office Blockbusters and Bombs
She might not have the star power of Scarlet Johansson or Angelina Jolie, but Jennifer Garner wins when it comes to rankings of Hollywood's most liked celebrities. Whether she's awkwardly attending a screening of her own film, failing to get shoppers to sample her baby food, or sharing her everyday mom moments on Instagram, she's one of the most relatable celebs out there.
Of course, Garner's a little bit different than your average mom next door. Sure, she doesn't hesitate to post makeup-free selfies or share her favorite recipes. But she is also a bona fide movie star, with the net worth to prove it.
Jennifer Garner is worth $60 million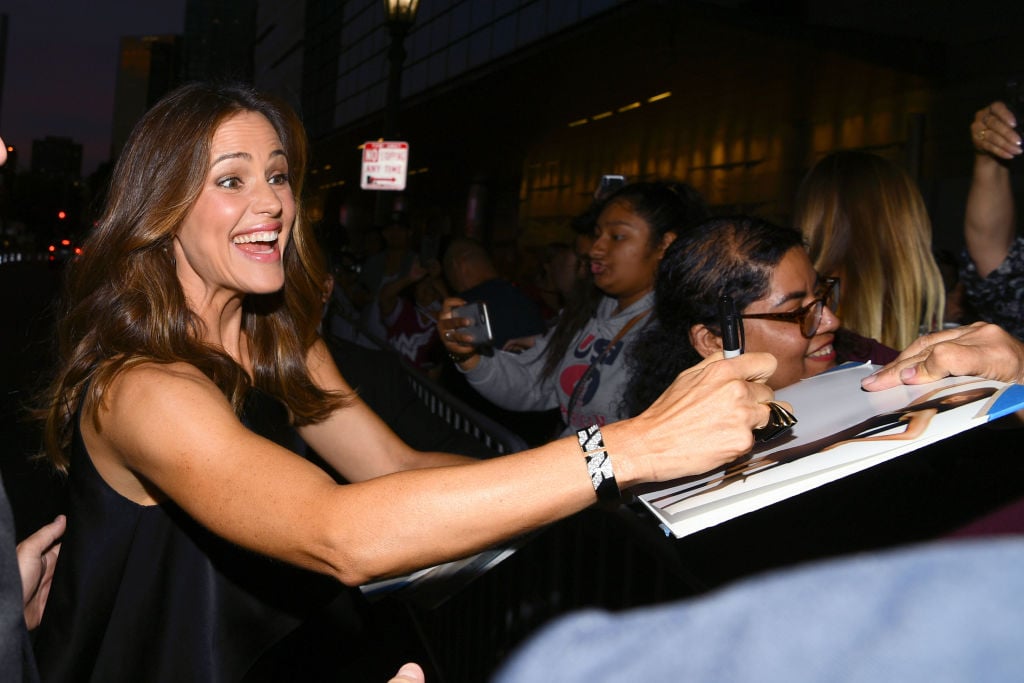 Jennifer Garner is worth an estimated $60 million, according to Celebrity Net Worth. The 46-year-old has been acting since the mid-90s, but her breakout role was on ABC's Alias, which premiered in 2001. She started out earning $40,000 an episode for the show, but by the series finale in 2006 she was making $150,000 per episode.
Garner's starring role on Alias opened the doors to more roles. She appeared in films like 13 Going on 30 (2004), Juno, (2007), Dallas Buyers Club (2013), and Miracles from Heaven (2016). She's also a spokesperson for Capital One and Neutrogena. In 2017, she launched a line of organic baby food called Once Upon a Farm.
The actress and mom of three separated from husband Ben Affleck in 2015 and filed for divorce in 2017. After a long back and forth, the couple have reportedly reached an agreement that will be finalized when Affleck leaves rehab for alcohol addiction. Affleck is worth an estimated $130 million.
The superstar couple didn't have a prenup. Because Affleck outearned Garner, she could be entitled to significant spousal support.
Garner's biggest box office hits – and her flops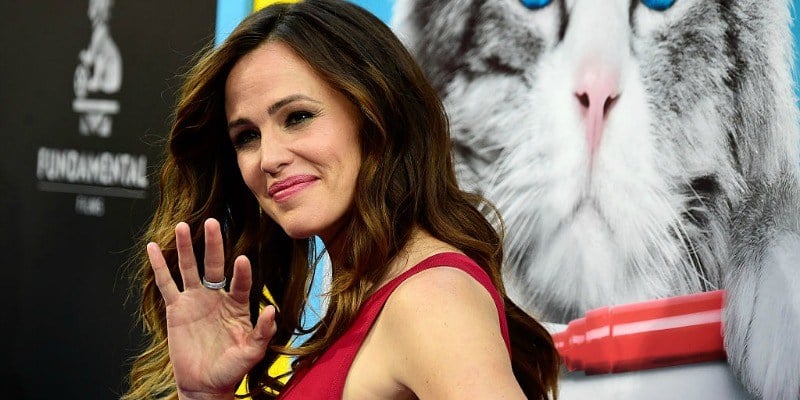 Whatever the terms of the divorce settlement, Garner seems to be doing fine on her own. Her controversial new revenge thriller Peppermint was the No. 2 movie at the box office on its opening weekend, earning $13.26 million. In 2018, she also set to appear in HBO's upcoming series Camping and starred in Love, Simon, which has earned $40 million since its release in March. 
Over the course of her career, Garner's films have earned more than $1 billion at the box office, according to Box Office Mojo. Here are her 10 top-earning movies and their total box office gross (adjusted for inflation):
Juno (2007): $186.1 million
Daredevil (2003): $157.6 million
Valentine's Day (2010): $128.8 million
Charlotte's Web (2006): $114.6 million
13 Going on 30 (2004): $85.4 million
Dude, Where's My Car? (2000): $79 million
Alexander and the Terrible, Horrible, No Good, Very Bad Day (2014): $74.8 million
Ghosts of Girlfriends Past (2009): $68.7 million
Miracles from Heaven (2016): $66.3 million
The Kingdom (2007): $64 million
Like any actor, Garner's starred in some box office duds as well. Her 10 lowest-grossing films (not including the just-released Peppermint) are:
Tribes of Palos Verdes (2017): $4,700
Butter (2012): $120,900
Wakefield (2017): $272,000
Men, Women & Children (2014): $788,400
Danny Collins (2015): $6 million
Catch and Release (2007): $20.9 million
Nine Lives (2016): $21.4 million
The Invention of Lying (2009): $22.5 million
Dallas Buyers Club (2013): $30.9 million
Draft Day (2014): $32 million
Some observers have noted that Garner's promising career "never recovered" after she starred in 2005's Elektra, the follow-up to Daredevil that has a dismal 10% score on Rotten Tomatoes. While she's appeared in plenty of films since, she usually shows up as secondary character rather than the lead. Perhaps her role in Peppermint will turn things around.