Jennifer Grey Joins the 'Grey's Anatomy' Cast This Week: How Long Will She Stick Around?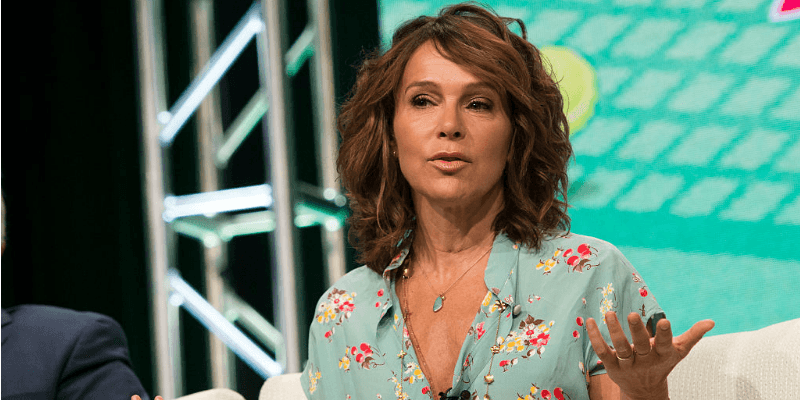 Actress Jennifer Grey will appear on Grey's Anatomy in upcoming Season 15 episodes. Though she shares a last name with the main character, Grey has never had a role on the show, which is known for its many guest stars. So who is Grey playing, and how long will she be on the hit drama? Let's find out.

Who is Jennifer Grey?

The actress is perhaps best known for her early acting roles in films such as Ferris Bueller's Day Off (she played the lead's frustrated sister, Jeanie) and Dirty Dancing. For the latter, she was nominated for a Golden Globe for portraying the main character, Baby. More recently, she starred on the Amazon Prime series Red Oaks, which itself is a bit of a nod to Dirty Dancing.

Though Grey's career has primarily consisted of guest or recurring roles for much of the 21st century, she has one other major claim to fame: Grey won Season 11 of Dancing with the Stars.
Who does she play on Grey's Anatomy?

Grey will be playing Carol Dickinson, the mother of the teenager, Betty, who has been living with Amelia and Owen. As you'll recall, Owen decided to foster a baby, Leo, and when his ex-wife/current girlfriend, Amelia, met the young birth mother of Leo, she recognized Betty was an addict. Ever since, the four have been living together — that is, until Betty disappeared during the windstorm. She was later found when she came to hospital, confessing that she had relapsed.
Betty just told Amelia and Owen some big news

In last week's episode, "Girlfriend in a Coma," Betty told Owen and Amelia that she has been lying to them: Her name is Britney, not Betty. Her parents don't know where she's been living, or even that she had a baby. Now that she is in rehab, she is going through the 12 steps, and wanted to come to clean to them. Owen and Amelia then take to the internet to try and find her parents, and the promo for the episode "I Walk the Line," shows the Dickensons arriving at the hospital, looking for their daughter.
What will happen with Betty and Leo?
There's a bit of a complicated situation to unpack here. Owen is fostering Leo as far as the audience knows. It seems as though his intention has always been to adopt Leo formally, but for whatever reason, maybe due to Betty's issues, he hasn't yet. Now that his biological grandparents are here, Owen is (rightfully) worried that they'll be able to take his son away from him.

Will Grey recur on Grey's Anatomy?

It's hard to say how long Grey and her on-screen husband, Kyle Secor, will be on the show. Right now, they are both listed for just the next two episodes, "I Walk the Line" and "I Want a New Drug." That could be enough time to wrap up the storyline, but whether or not that means Owen gets to keep Leo remains to be seen.

People thought Grey was playing this character

When it was first announced that Grey would be a guest star on Grey's Anatomy, plenty of critics and fans attempted to guess who she would be portraying. One popular theory was that Grey would be playing the mom of Jo Karev (nee Wilson), whose mysterious past is one that many are excited to learn more about.