Are Jennifer Lawrence & Adele Friends?
Get ready for your new favorite celebrity friendship: Jennifer Lawrence and Adele. The Oscar-winner and Grammy-winner have known each other for several years but were just recently spotted having a wild night out. Here's what you need to know about their friendship, their exciting night, and why they were out on the town.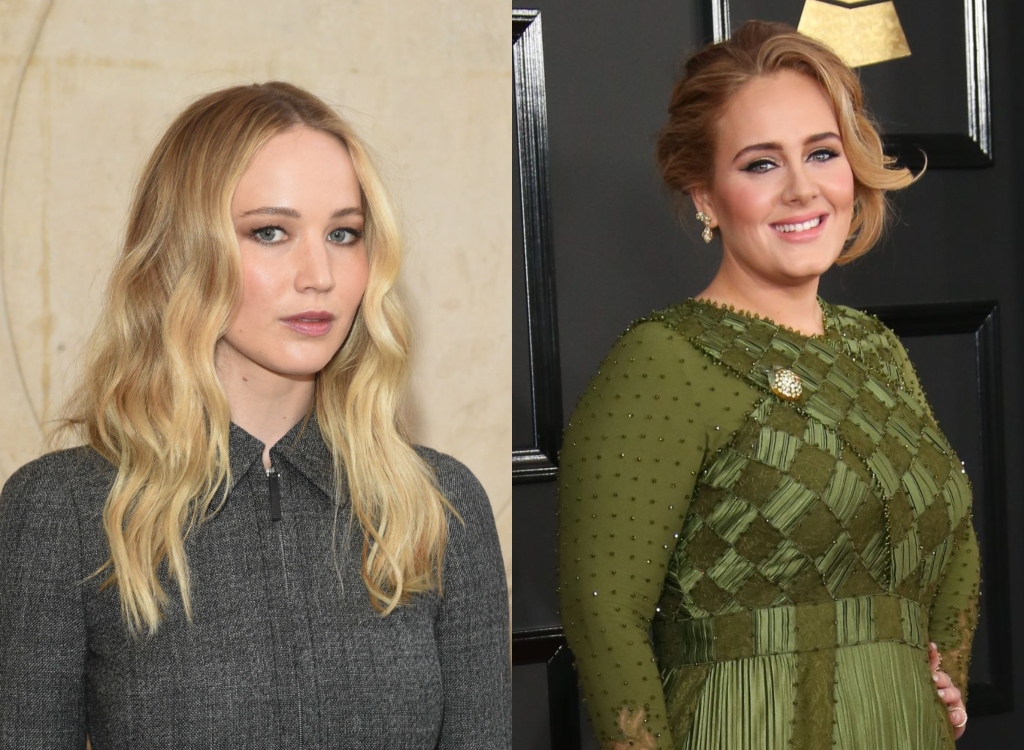 How did Lawrence and Adele meet?

For many celebrities, we simply have to guess how they met, piecing together which events they've been spotted at together. This isn't the case for Lawrence and Adele. For a Time's 100 Most Influential People list in 2016, Adele's profile was written by her pal Lawrence, who described their first meeting:

"Adele and I met at the Oscars in 2013," she wrote. "I remember sneaking backstage while she performed "Skyfall," trying to squeeze a ball gown past a pile of ropes and cables just to get a little closer. See her from another angle as if to peek behind the Great Oz's curtain. I had been a fan of hers since "Chasing Pavements,"" she added.

Their friendship has continued to grow over the years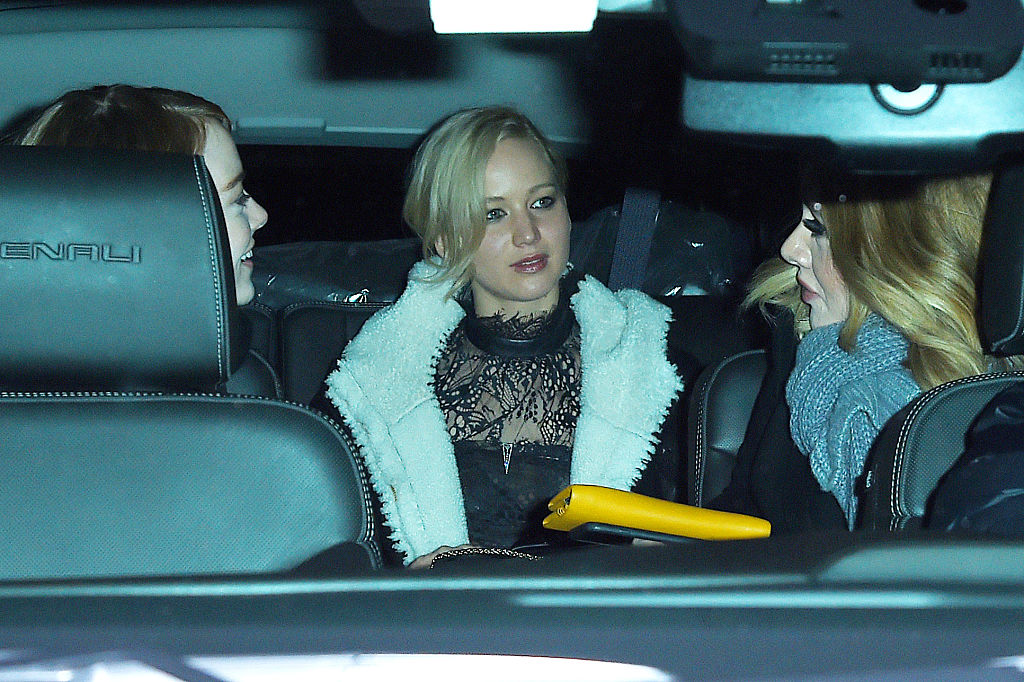 Though they met in 2013, the pair weren't spotted out together very frequently, likely due to their desire for privacy and busy schedules. However, in Jan. 2015, Adele and Lawrence were seen with another famous friend, One Direction singer Harry Styles, at a restaurant in Los Angeles. Adele was said to be dining with Styles when she spotted Lawrence and went over to great the actress.

That encounter must have gone well, because in Feb. 2015, Lawrence and Adele were spotted out with Emma Stone, another close friend of Lawrence's, at Cosme Mexican restaurant in New York City. And this wasn't the end of the new trio: In Feb. 2016, Stone and Lawrence were seen at Adele's concert in Los Angeles.

They were seen at a night club in New York City

Fast-forward a few years, and their friendship appears to be as strong as ever. On March 22, 2019, Lawrence and Adele were seen at a New York hot spot: Pieces, a gay bar in Greenwich Village. But they weren't just there for a quick appearance: The celebrity friends had a blast, playing drinking games, dancing, and posing for photos.

After losing while playing a drinking game similar to musical chairs, Lawrence and Adele fell down laughing, all of which was caught on camera by on-lookers.
Adele even performed onstage

Not only was the club honored with their presence, but the singer even took the stage for a time. It's hard to imagine a better night out than one where you get a surprise Adele performance.

Was Lawrence celebrating her engagement?

Lawrence took a bit of a break from acting over the last year. She was in Red Sparrow in 2018 and will appear in the upcoming Dark Phoenix, but this has been a considerable slowdown from how many projects she previously appeared in. While she has a number of things on the horizon, Lawrence has been talked about most frequently as of late for her engagement to Cooke Maroney, an art dealer. It's possible that Lawrence was out with Adele celebrating her upcoming nuptials, or maybe it was just a random girl's night out.