Jennifer Lawrence and Amy Schumer Are Making Comedy Dreams Come True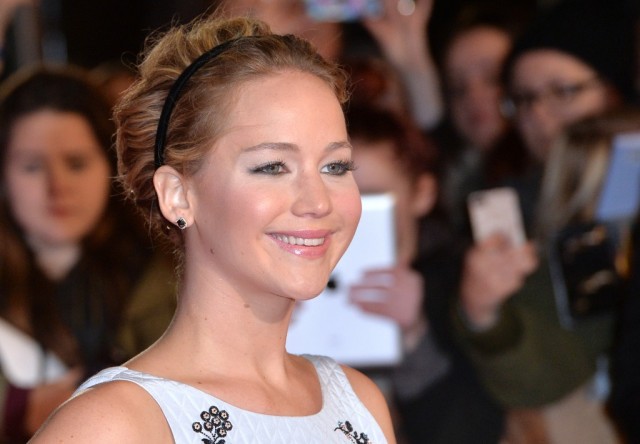 Jennifer Lawrence and Amy Schumer are about to make everyone's comedy dreams come true. The Oscar-winning actress recently revealed that she and the Trainwreck star are teaming for a new movie.
According to the New York Times, Lawrence and Schumer have actually already begun co-writing a screenplay for a comedy flick, in which the two actresses will play sisters. "We're almost done writing," Lawrence said. "It just flowed out of us. We've got about 100 pages right now."
Lawrence and Schumer struck up a friendship a few months ago, when the former reached out to the Comedy Central star after seeing Trainwreck. Earlier this summer, the two made headlines when Schumer posted photos of them on vacation. Fans immediately began hoping the new friendship would lead to a project for the two of them – and it looks like those wishes are (thankfully!) now being granted.
The two stars have hit it off as well professionally as they have personally. "Amy and I were creatively made for each other," Lawrence told the New York Times. "We have different flavors. It's been the most fun experience of my life. We start the day off on the phone, laughing. And then we send each other pages. And we crack up."
No specific details about the movie's plotline have been revealed, other than the fact that the two will play siblings. However, Lawrence did confirm that she and Schumer had planned a meet-up in Chicago to continue writing together, as well as with Schumer's sister, Kim Caramele (who served as an associate producer on Trainwreck and also writes for Inside Amy Schumer). Hopefully, that means the screenplay will get completed sooner rather than later, so the project can move into the next stage of development. Lawrence may have only just spilled the beans about the project, but fans are already bursting with excitement to know more.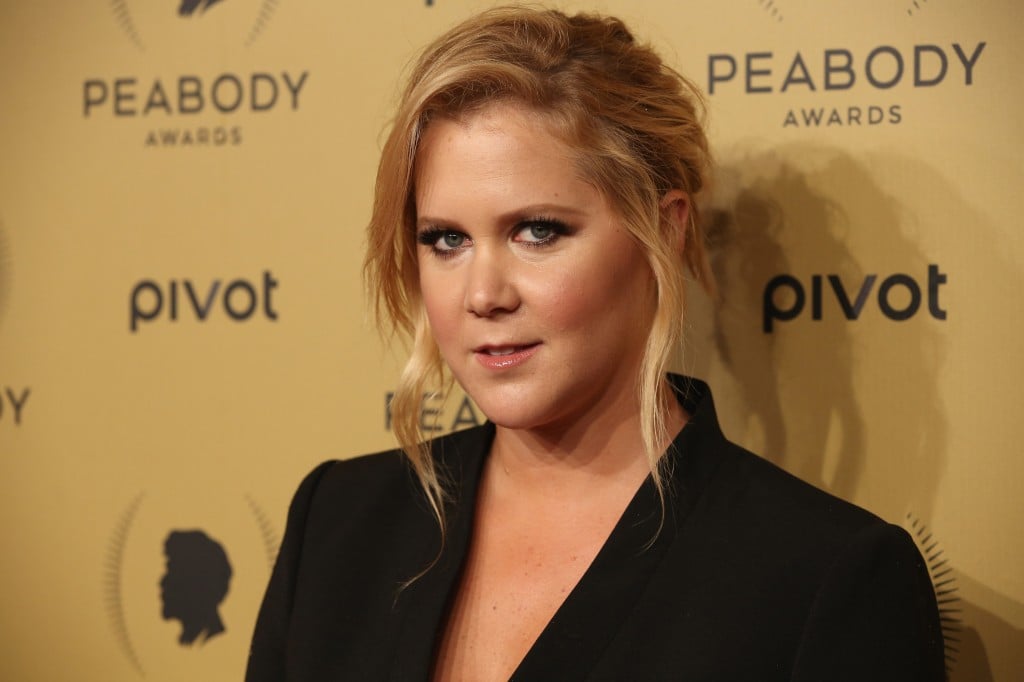 Since the project is only in early stages, studio details haven't been cemented yet. But the movie will have no problems getting greenlit. In fact, considering the stars attached, it's pretty safe to say that everyone will be clamoring to get their hands on this screenplay. Lawrence is arguably Hollywood's biggest and most in-demand star right now, as evidenced by the fact that she was the highest-paid actress in the world in 2015.
Meanwhile, Schumer has seen a huge rise in star power over the last year. In addition to earning critical acclaim for her insightful and internet-friendly sketches on Inside Amy Schumer, the comedian saw an even bigger rise in profile after writing and starring in this year's Trainwreck, which grossed $122.4 million dollars worldwide against a $35 million budget. Together, the two are sure to have studios – and audiences – lined up.
For Lawrence, the project will give her the chance to flex her comedic muscles on screen. Throughout her career, the actress has been mostly drawn to action blockbuster franchises or Oscar-friendly dramas, but – as we all know – that doesn't mean she's not funny. Between her bubbly personality and refreshingly unfiltered interview responses, Lawrence gets plenty of laughs just by being by herself. It's no wonder so many are bubbling with anticipation at the thought of seeing her trade barbs with Schumer on screen.
The movie will also mark the first time that Lawrence has penned one of her own projects. While she's done awfully well taking on characters with a lot of pop culture significance (The Hunger Games' Katniss, X-Men's Mystique) and serving as a muse to director David O. Russell (Silver Linings Playbook, American Hustle, the upcoming Joy), it'll be nice to see her have a hand in dictating her own storyline. Now, we just have to wait eagerly to hear more about what the two came up with.
In the meantime, Lawrence will star in Joy, out this December, and X-Men: Apocalypse in May 2016. Meanwhile, Schumer is attached to star in a Paul Feig-directed comedy about a mother and daughter who get kidnapped while on vacation.
More From Entertainment Cheat Sheet:
Want more great content like this? Sign up here to receive the best of Cheat Sheet delivered daily. No spam; just tailored content straight to your inbox.