Jennifer Lawrence Finally Joins Twitter – But It's Not to Promote a Movie
Actress Jennifer Lawrence has finally joined the world of social media.
Up until now, the Hunger Games star had had absolutely no social media accounts of any kind.
But she decided recently to join Twitter because, as she put it, "I cannot be silent."
RELATED: All the Behind-the-Scenes Details of Jennifer Lawrence's Wedding You've Been Waiting For
What finally made Jennifer Lawrence join Twitter
It's clear Lawrence became part of Twitter for a very good reason for someone as private as the Silver Linings Playbook star to have joined after avoiding it for so long.
Her debut tweet on her account called "Jennifer Lawrence – Represent.Us" was a call for justice in the death of Kentucky resident, Breonna Taylor, who was shot and killed by police in her apartment on March 13, 2020.
Officers with a "no-knock" warrant entered the residence Taylor shared with her boyfriend. After bursting into the apartment when the couple was in bed, police opened fire when Taylor's boyfriend shot at the officers. In the gunfire, an officer was injured, and Taylor was fatally wounded.
Lawrence's debut tweet expressed her outrage at the fact that, despite having been killed by police in March, Taylor's death had not resulted in any charges against the officers involved.
"Nearly 1 in 4 Black men in America will be locked up at some point in their life," the actress said in her post. "In this short video, @omarepps & @desmondmeade explain how corruption has broken our criminal justice system—& what we can do to fix it. #UnbreakingAmerica#JusticeForSalehttp://represent.us/justicenow"
Lawrence's tweet seems to have brought about action
Just days after posting her tweet, one of the officers involved in Taylor's death was fired.
The Louisville Metro Police Department's Interim Police Chief announced on June 19, 2020 that Officer Brett Hankison, one of the three officers who fired weapons, had been terminated from the force.
"I find your conduct a shock to the conscience," Schroeder's termination letter to Hankison stated. "I am alarmed and stunned you used deadly force in this fashion." 
"The result of your action seriously impedes the Department's goal of providing the citizens of our city with the most professional law enforcement agency possible. I cannot tolerate this type of conduct by any member of the Louisville Metro Police Department," he said. "Your conduct demands your termination." 
Twitter's reaction to their newest member
Jennifer Lawrence's tweet brought on a barrage of supportive replies.
"SPEAK ON IT JENNIFERRRR," said one tweet.
Another fan said, "thank you so much for talking about this and highlighting these people who's lives were taken from us too soon."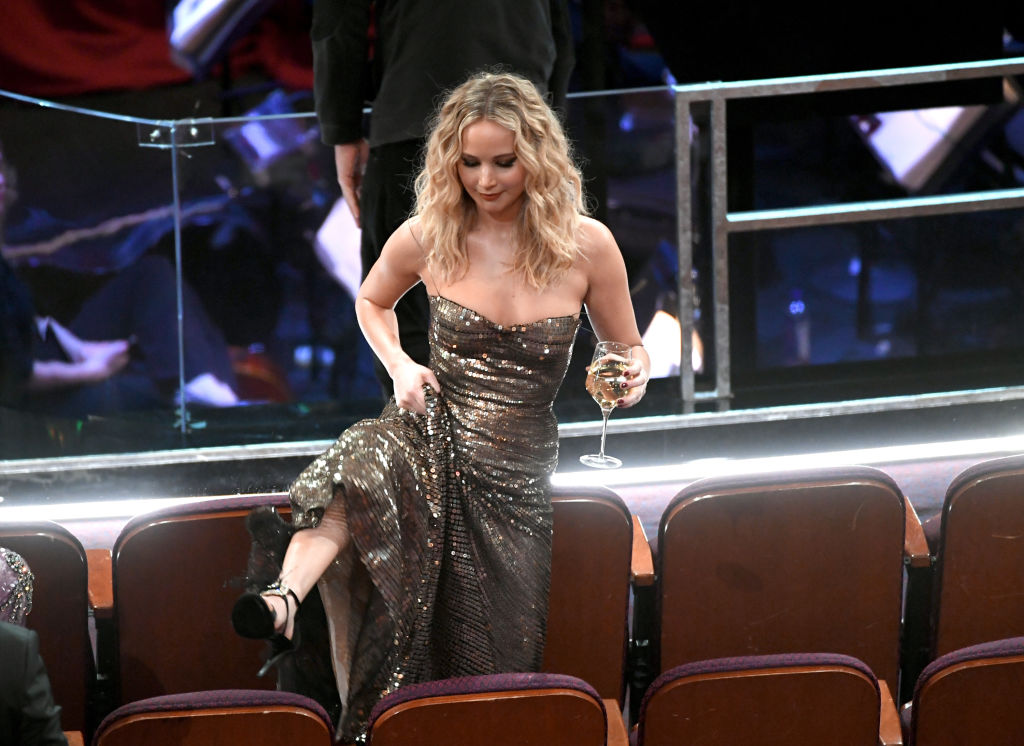 And another tweet praised Lawrence for doing her part to speak up.
"I just wanted to say how amazing this is that you made a Twitter to speak up for this injustice…," a supportive tweet said. "We all must continue to fight for what's right you're an inspiration. Thank you."
Finally, another tweet said it all, "That's so awesome of you Jennifer! I knew you were an amazing person. Thank you for doing this."
RELATED: All of Jennifer Lawrence's Most Controversial Moments