Jennifer Lopez and Alex Rodriguez Are Engaged!
Jennifer Lopez and Alex Rodriguez, as far as Instagram can show, are engaged! According to People Magazine, an insider source confirmed their relationship back in March 2017. Thus, their recent trip to a tropical paradise was likely part of their second-anniversary celebration and an excuse for Rodriguez to pop the big question! "She said yes," Rodriguez captioned next to a photo of Lopez wearing her ring, according to People.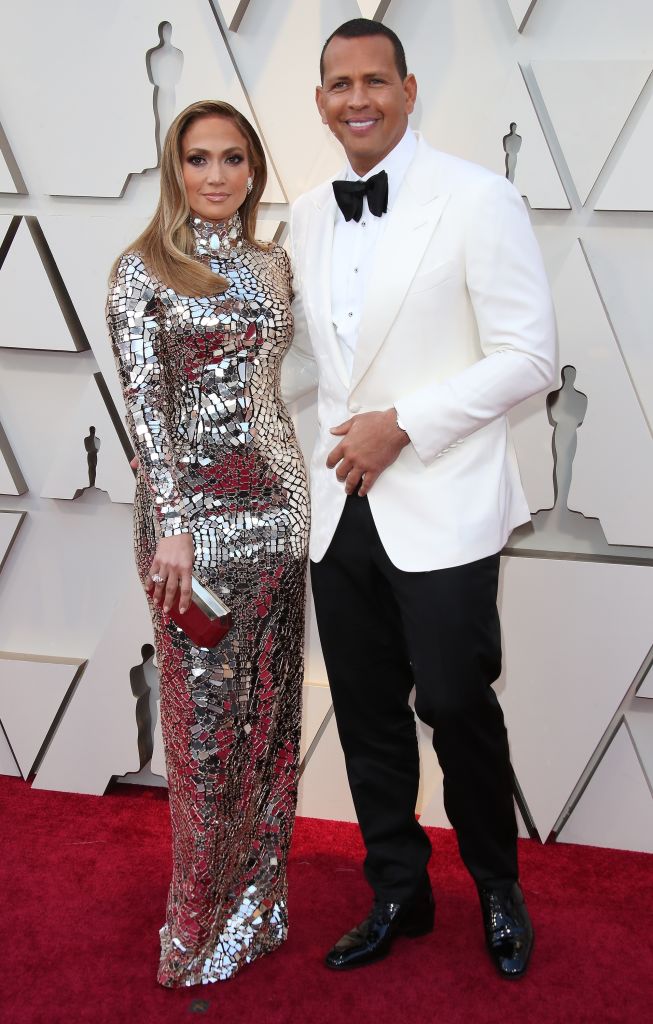 Lopez recently shared a photo of herself and Rodriguez on Instagram; captioning the photo "#beachbums," they're on the beach together. Lopez is wearing a green bikini, while the former New York Yankee is sporting a hoodie. Why Rodriguez is completely clothed as J. Lo appears ready to dive into the ocean is a conversation for another time.
What we know about J. Lo and Rodriguez's relationship

The reveal that Jennifer Lopez and Alex Rodriguez were dating came after the news that Rodriguez split up with Silicon Valley CEO Anne Wojcicki, according to People Magazine. Jennifer Lopez confirmed that she and Drake were never in a serious relationship around the same time.
Lopez revealed to Vanity Fair that she met Rodriguez in Beverly Hills; they just happened to be at the same place at the same time. Jennifer Lopez, while admitting that she's normally shy when it comes to sparking up a romantic conversation, put her nerves aside and introduced herself to the former MLB hero.
A few days later, the two were meeting for dinner, and the rest is history. Both, with children of their own, took things slow. They enjoy being together – and with failed marriages and children to consider – it's likely that neither one wished to make a rash decision. However, the couples "blended" their families, so an engagement announcement was clearly on the horizon.
Attending basketball games as a group – J.Lo, A-Rod, and their respective children – is a big step, so the two must have serious about their relationship (and its potential for longevity) for quite some time.
They have a lot in common

J. Lo, speaking on behalf of her relationship with Alex Rodriguez, told Vanity Fair:

I understand him in a way that I don't think anyone else could, and he understands me in a way that no one else could ever. In his 20s, he came into big success with the biggest baseball contract [at the time]. I had a No. 1 movie and a No. 1 album and made history. We both had ups and downs and challenges in our 30s, and by our 40s we'd both been through so much. And more importantly than anything, we had both done a lot of work on ourselves."


People Magazine
Alex Rodriguez seemed to share J. Lo's feelings. He stated, "We are very much twins. We're both Leos; we're both from New York; we're both Latino and about 20 other things," according to People Magazine.
While A-Rod may have used fewer words, the same message gets across: the two have experienced similar journeys and relate to one another with ease.
Ellen Degeneres Interviews Jennifer Lopez

In a recent interview with Jennifer Lopez, Ellen stated, " [Alex] said that ya'll were going to be getting married." Teasing Lopez, Ellen went on to say that Rodriguez texted her with the news.

J. Lo, asking to see the text and responding with complete and laughable distrust, stated that she does not know whether or not they plan to wed. This, clearly not a "no" response, should have been the first indication that a proposal was on its way.
Taking into account the romantic getaways, the Instagram photos, and the family blending, an engagement announcement was bound to follow.