Jennifer Lopez and Alex Rodriguez: Which Lovebird Is Older?
Jennifer Lopez is a singer, dancer, model, and actress. Alex Rodriguez is a former Major League Baseball player. Fans know these two lovebirds are so much more than that when together, however. They are one of Hollywood's cutest couples. The way they support one another's life and career goals is so sweet and encouraging. J-Lo and A-Rod are true relationship goals.
The couple recently celebrated their second anniversary together (although still no engagement ring in sight). Throughout their relationship, the lovebirds have kept their personal lives mostly under wraps and out of the spotlight. A few glimpses have been shared through social media or interviews, but fans didn't even know the two were dating until months later.
Of course, people don't just envy their fairytale relationship – they envy their amazing physiques too! Thinking about what great shape both A-Rod and J-Lo are in has fans wondering which lovebird is older.
How old is Jennifer Lopez?
Jennifer Lopez was born on July 24, 1969 in the Bronx, New York. This makes her 49 years old – if you can believe that. Despite her big 50th birthday coming up, J-Lo looks like a woman half her own age. This, of course, is thanks to a lot of hard work and effort.
Lopez recently went on a 10-day diet challenge that made her give up carbs and sugars. Not only did she ace the challenge and look better for it, Lopez feels like she can continue living with less of both now that she had to live without them. J-Lo also follows an intense, strict exercise routine and generally makes healthy eating choices.
When you combine this with the physical demands of her job, fans can see why Jennifer Lopez looks like she's in her 20's. As a singer, model, dancer, and actress, Lopez is always on the go!
How old is Alex Rodriguez?
Alex Rodriguez was born on July 27, 1975 in New York City, New York. This means he is 43 years old. Of course, like his girlfriend, Rodriguez hardly looks like he's in his 40s. At most, Rodriguez appears to be in his early to mid 30s. But then, he also follows a very strict diet and exercise routine.
As a former professional athlete, Alex Rodriguez is used to taking care of his body. He and J-Lo follow a lot of the same diet rules together, and work out with one another often.
Who is older?
Although most fans believe that Alex Rodriguez is older, Jennifer Lopez is actually the older one. She is, in fact, six years older than her boyfriend. Most fans will find that fact hard to believe … almost as hard to believe that either A-Rod or J-Lo are in their 40s.
They're dedicated to looking young together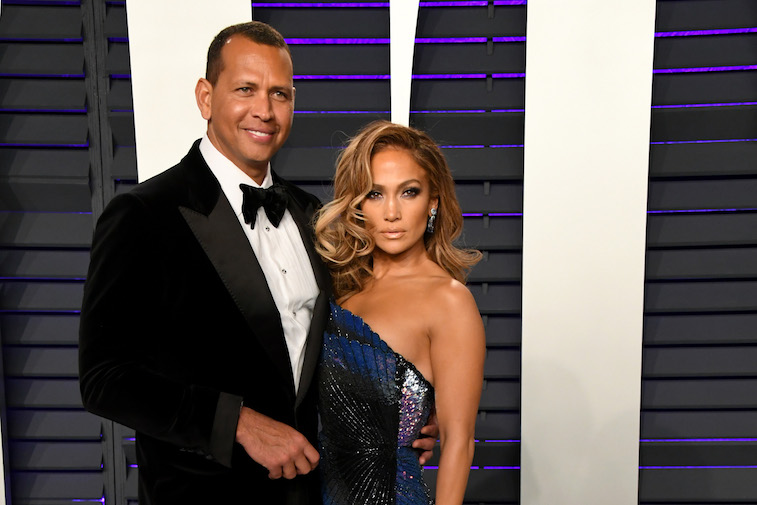 While both Jennifer Lopez and Alex Rodriguez both look significantly younger than their ages, we've already discussed that it takes a lot of work to look like that. But the most important part of their routine is that they do it together. If they aren't working out or dieting together, they're supporting one another in their efforts to do so.
It's dedication to each other that makes all the difference. For example, Alex Rodriguez participated in the 10-day no carbs or sugar challenge with his girlfriend. Undoubtedly, it was hard for both of them. But since they are determined and work together, they were able to focus on their health and fitness goals to get through that challenge.