Jennifer Lopez Can't Resist This One Unhealthy Snack Food
Jennifer Lopez loves snacks just as much as the next person. While we might assume the star of Hustlers reaches for fresh vegetables when hunger strikes — that's her go-to along with some form of protein — the mother of two makes room for unhealthy snacks too. Continue reading to learn which food the 50-year-old indulges in regularly. 
J. Lo has long been a proponent of healthy eating. She's known for exercising regularly — get her workout routine here — and staying hydrated with lots of water made easier by having her "blingy cup" onhand wherever she goes. She doesn't drink alcohol or caffeine either. That's why it's surprising to learn the "On The Floor" singer and World of Dance judge eats an unhealthy snack not once a month or once a week even but once a day.

Alex Rodriguez says J. Lo 'eats a cookie every night'
Her fiancé, Alex "A-Rod" Rodriguez, a former MLB player for the New York Yankees, revealed the unhealthy snack food Lopez can't get enough of – cookies. The couple became engaged in March 2018 after dating since early 2017 — in March of that year a source close to them said they'd been seeing each other for a while — and jetted off to the Bahamas to celebrate. 
During an appearance on the NBC series, Shark Tank, where businesses seek funding from "sharks" or investors, the 44-year-old witnessed a duo pitch their ketogenic cookie company, Nui. Impressed after a taste test and wanting to invest in the brand, Rodriguez said his fiancée played a factor in his decision to back the company, according to Life & Style.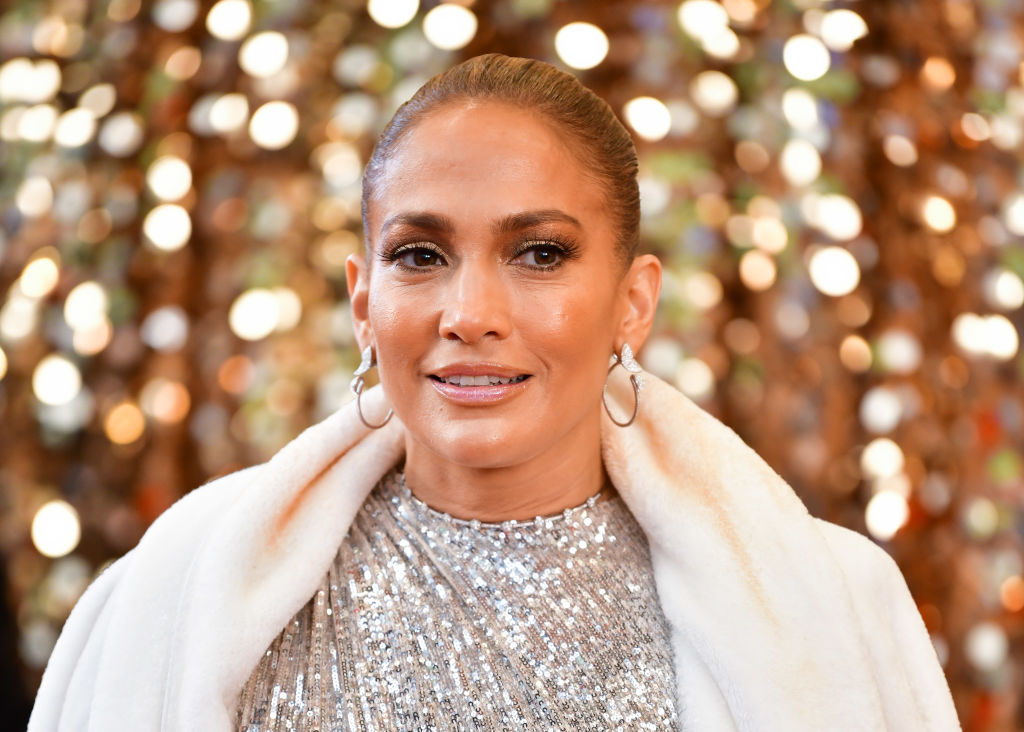 "I happen to know a woman that loves cookies and I mean loves," Rodriguez said. "Jennifer eats a cookie every night before she goes to bed."
Consider our minds blown. This is the same woman who is known for seemingly defying the aging process. While she works out and eats healthy overall she manages to look and feel great eating a cookie as part of her bedtime routine? Sign us up.
She loves chocolate chip ice cream too 
This wasn't the first time the father of two — Rodriguez and his ex-wife, Cynthia Scurtis have two daughters together — talked about J. Lo's love of cookies. 
During another TV appearance, this time on The View in March 2017, A-Rod said Lopez favors chocolate chip flavored desserts. When asked about J. Lo's guilty pleasure, Rodriguez said, "She would kill me if I said too much, but she loves chocolate chip ice cream and chocolate chip cookies."

Watch his interview below:

J. Lo spoke about her love of cookies in 2014 during an episode of American Idol. A judge for two seasons of the singing competition, the multihyphenate let the public in on her obsession with cookies, according to the Daily Mail. One of the five things she revealed in 20 seconds about herself backstage, Lopez said: "I eat a chocolate chip cookie almost every day." Even though she reaches for something sweet before bed, she eats lots of fruit and vegetables throughout her day.