Jennifer Lopez Diet: This Is Everything The 'Hustlers' Actress Eats
Jennifer Lopez's new movie, Hustlers, is a smash hit. There are rumors that J. Lo's performance will net her an Oscar nomination. People are talking about a lot more than the movie, though.
Lopez looked fantastic and appeared semi-nude on screen at 50, looking better than most 20-year-olds. Lopez kept up with her younger co-stars and looked just as good if not better in her G-string.
A lot of fans wonder how she does it, and if they can do it too. Lopez's body is all natural, but maintaining that look is hard work. It takes a lot of self-discipline and sacrifice.
What does Jennifer Lopez eat?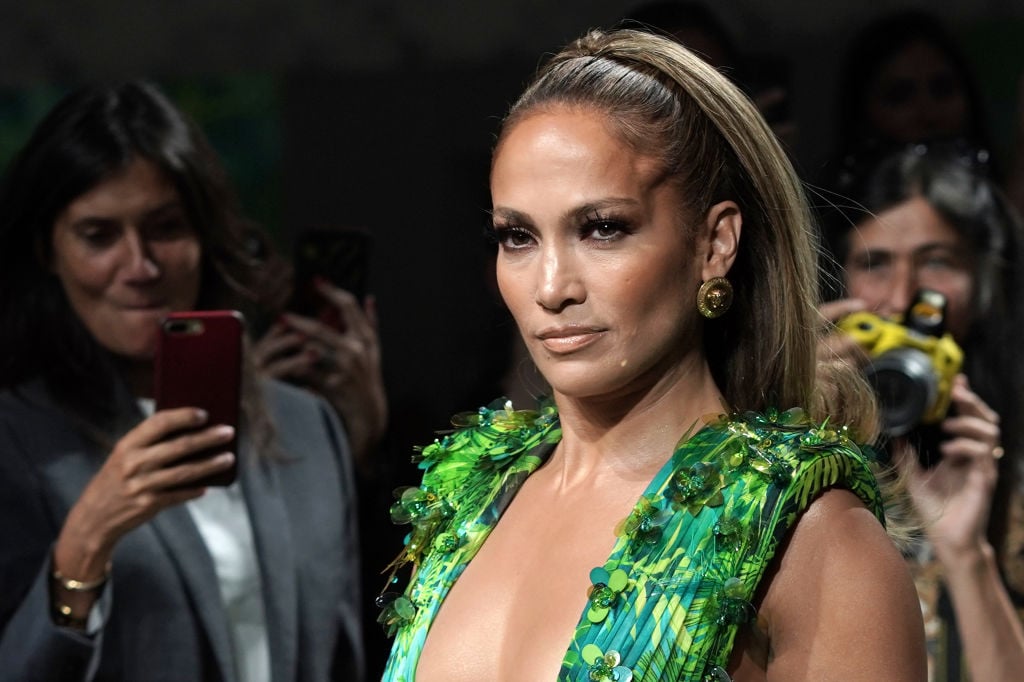 No alcohol. No sweets. No caffeine. There's nothing decadent about this diet. Lopez is very strict about what she puts in her body. She eats a lot of fruits and vegetables. Even her snacks are healthy: She tries to keep fruits and veggies on hand in case she gets peckish.
As for protein, she prefers fish: It's lean and packed with vitamins and minerals. Pretty much all her food is packed with vitamins and minerals.
In addition to abstaining from alcohol, caffeine, and sugar, Lopez avoids processed foods of all kinds. Her diet is as fresh as possible.
Her diet may be restrictive, but it doesn't restrict her. She's still able to go out to eat — she just makes healthy choices wherever she's eating.
And she's never starved herself. A lot of people avoid carbs but Lopez is more concerned with avoiding processed carbs. She eats a lot of sweet potatoes, brown rice, and quinoa.
Jennifer Lopez's fitness routine includes exercise
To really be Hustlers ready, you'll need the workout to go with the super strict diet. There's not just one exercise routine that she follows. When you exercise as much as J. Lo, you have to mix things up.
She does anything from kickboxing to weight lifting. She has two personal trainers she works with — one in LA and one in New York. One of her favorite exercises is something called a platypus walk. It's basically walking while in a squatting position.
Her workouts aren't always super long. She really doesn't have the time for two hours at the gym. She's a singer, actress, producer, and entrepreneur. There aren't enough hours in the day for a long workout.
Lopez reportedly tries to keep her gym time to half an hour. That means she really has to focus on what she's doing and make sure she's getting the most out of her short time at the gym. It also means her workouts are very intense.
Jennifer Lopez's goal is healthy
Yes, J. Lo basically has the perfect body. But that's not necessarily the point of her diet. Lopez is all about her health. The added benefit is that she looks great.
It's not just her body that benefits from her healthy lifestyle. Her well being is better too, thanks to her diet and exercise. The star says she's "100 percent convinced that working out is part of what makes [her] so happy."
Fans know that J. Lo is a dedicated mom, and future wife to fiance Alex Rodriguez. She thinks her exercise routine contributes to her familial bliss. According to Lopez: "When you take care of yourself and work to stay healthy, you're better able to take care of those you love. So working out is definitely a priority for me."
So if you eat and work out like J. Lo, you'll have to give up caffeine, alcohol, sugar, processed food, and starchy vegetables. But, you'll be happier, healthier, and maybe even have a happier family.
We're in. But first, just one more chocolate.