Jennifer Lopez Explains Filming 'Hustlers' Pole Dancing Scene: 'We Set It up Like a Stunt'
Jennifer Lopez went behind-the-scenes on the making of her pole dancing scene in 'Hustlers'.
Jennifer Lopez recently opened up about a scene in Hustlers where she performed a striptease to "Criminal" by Fiona Apple. In fact, she once called learning to pole dance for the movie one of the hardest things she's ever done. The film took inspiration from a 2015 New York Magazine article based on a true story about a group of women who swindled wealthy Wall Street clients out of money after the 2008 recession. 
In the relatively short number of days the movie's been out — Hustlers opened in theaters on Sept. 13, 2019 — it's been suggested Lopez's role as ring-leader and stripper Ramona could very well earn the 50-year-old singer, dancer, actress, and producer an Oscar nomination (Lopez cried over the movie's reviews and the Academy Award buzz).
Find out what happened when the day finally came that Lopez, who had been through grueling training in preparation, had to film the movie's pole dancing scene, ahead.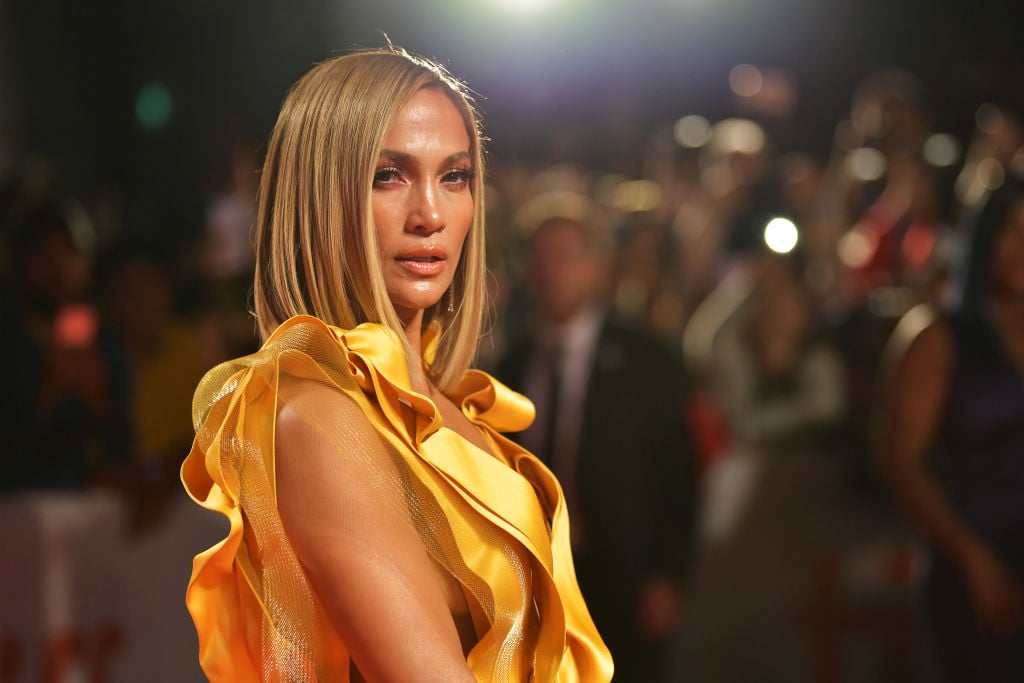 Jennifer Lopez went to the gym before filming pole dancing scene
We wouldn't expect anything less from Lopez ahead of a physically demanding day of work on a movie set. In a YouTube video for Vanity Fair, Lopez explained what she did the day she filmed the pole dancing scene. 
She started the big day by going to the gym. "I wanted my body to be warmed up and loose," Lopez said. Then she went to set for a 1-hour hair and makeup session.
After getting decked out with Ramona's signature piercing and tattoo — although the tattoo's not pictured in the movie, Lopez referred to it as something that helped her connect to the character — she warmed up some more on location. 
Finally, she ran through the choreography and blocking with the film's director, Lorene Scafaria. 
Scene shot 'like a stunt' 
When it came time to film the scene, Scafaria and Lopez had already discussed "shooting it like a stunt," meaning from different angles with multiple cameras. The idea behind it being that Lopez couldn't perform the routine "a hundred times." 
See Lopez as Ramona in the pole dancing scene in the official trailer for Hustlers.
"'I'll keep doing it until I can't anymore but I can't [laughing] do it forever,'" Lopez recalled telling the director. 
Lopez performed the choreography in front of background actors "many, many times" and, "at one point I was like, 'Okay, I can't do that part anymore,'" she recalled in the video. 
Lopez also posted a video to her own YouTube account giving fans an inside look at her pole dancing training. Watch the video below.
After filming wrapped on that particular scene, Lopez made sure she was happy with the takes and then went to her trailer to ice her shoulder. 
But her day on the set of the movie wasn't over. She filmed the locker-room scenes with her fellow cast members, Cardi B. and Lizzo (learn the biggest challenge the "Truth Hurts" singer faced while filming Hustlers), the same day. 
"I was exhausted after doing the dance, but I was energized," Lopez said. "We finished around, I'd say, three in the morning."
Other actors in the film included Constance Wu and Lili Reinhart. 
Find out what the real Ramona thought of the movie here.