Jennifer Lopez Explains Why She Didn't Get Paid to Perform in 'Hustlers'
Many people were blown away by Jennifer Lopez's performance in Hustlers. She is still talking about her role given it is getting some Oscar buzz.
She not only starred in the movie, but she also produced it. Hustlers went on to make a lot of money so many people might assume she made a lot of money for the role. Find out why she says she didn't get paid to act in it and more.
Jennifer Lopez stayed in character to play Ramona
The heist movie is based the true story of women who worked in a strip club stealing money from Wall Street clientele. It was covered in a 2015 article.
Lopez had a different approach to playing this role. "There was a blinged-out lighter that I would hold every day," she told Vanity Fair. "Sometimes I would smoke one of the cigarettes or something and just kind of stay in the mind-set of Ramona."
She also kept a "blingy cup" that was covered in rhinestones to stay in character. Lopez said it was mostly just for her water, but the style is very in tune with who Ramona is as a character.
Lopez also learned pole dancing for the role
Lopez started out as a professional dancer working with Janet Jackson, New Kids On the Block, and more. She was also a Fly Girl for In Living Color.
The actress still had to get prepared and train in pole dancing for this role. She told Entertainment Weekly she went through "stripper boot camp" and "was using a completely new group of muscles." Her coach was Johanna Sapakie.
Fans may think she had an easy time given she still dances while on tour. "It was tough," Lopez claimed "My shoulder and back are still recovering."
How does pole dancing stack up to the other types of dance she already does? "I have danced all my life and I work out every single day," Lopez said. "And I can say without hesitation that learning to pole dance was one of the most challenging things I've ever done."
She said she did it for free to bank on herself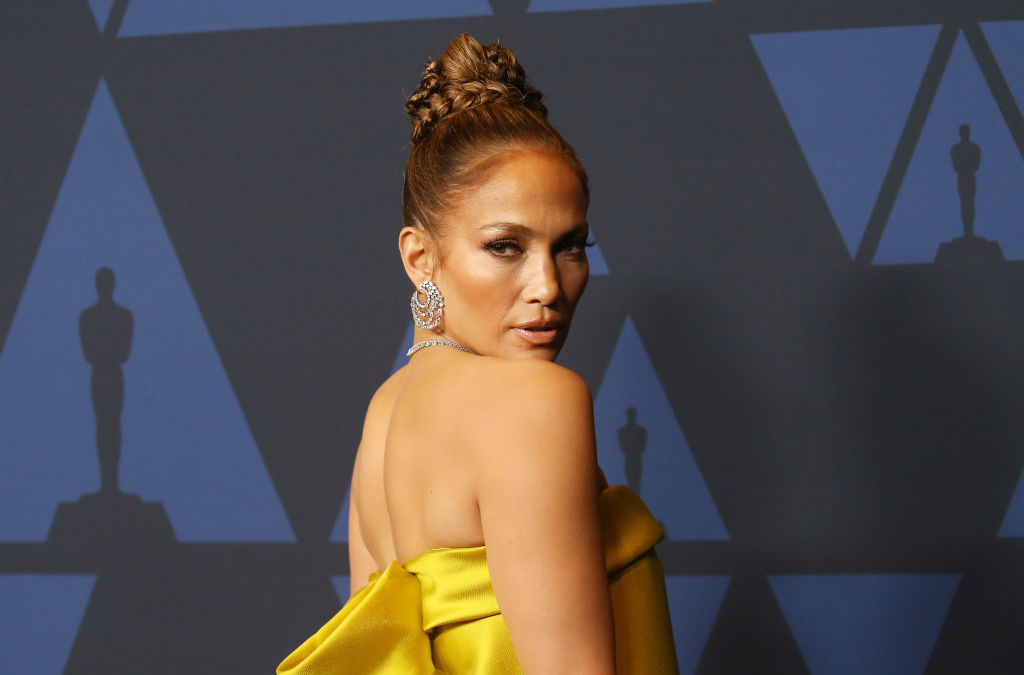 The actress didn't just star in the movie. She produced it and is now talking about how she approached the project when it comes to money.
"I didn't get paid a whole bunch of money for Hustlers," Lopez told GQ. "I did it for free and produced it. Like Jenny from the Block—I do what I love."
The movie star talked about feeling a lot of ownership working on it. "It became a movement," she said. "This is our movie, where we run shit. They know it's all women producers, woman director, woman writer, all women starring in it. We've been watching men take advantage of women in movies for a long time, so it was a fun ride to see the tables turned."
It sounds like there were multiple risks Lopez took when making Hustlers. It paid off in the box office, but only time will tell if it will secure any Oscar nominations or wins.