Jennifer Lopez Isn't Quitting Her No Carb and Sugar Diet Anytime Soon
Jennifer Lopez has quite the enviable figure, as we all know. She looks great in everything she wears, from stunning evening gowns to skinny jeans, thanks to her slim and perfectly toned body. There is no doubt that plenty of hard work goes into maintaining JLo's slim body, from a diet to an exercise routine that she surely follows. However, Jennifer's latest journey, the 10-day no carbohydrate and sugar diet is something that she doesn't plan to give up anytime soon. Although, there is a catch!
What is the 10-day challenge?
Jennifer Lopez recently announced that she spent ten days on a diet that did not allow her to consume and carbohydrates or sugar. She was able to complete it successfully, not eating any foods that were restricted during the challenge. As a result, JLo found that her entire viewpoint on carbs has changed. She simply does not feel that she needs them anymore, and her appetite has been curbed, with Jennifer not wanting to eat as much as she did before.
How does Jennifer feel about the challenge?
Overall, JLo feels that she is in a better mood, and has a new outlook on food! She does not plan on giving up the no carb and no sugar diet anytime soon, and she has not kept quiet about it! Jennifer made the announcement that during the 10-day challenge, she kept thinking about the carb and sugar-containing foods that she would indulge in once the challenge was over. However, the next morning, after 3 bites of oatmeal, she felt satisfied with what she had consumed and did not even want to eat more. This left fans wondering if she will continue along the journey, eliminating carbs and sugar from her diet forever.
Will Jennifer continue eliminating carbs and sugar?
Well, sort of. Although Jennifer said that she only needed three small bites of oatmeal, she celebrated her success on the challenge by eating a dinner that was loaded with carbs, a meal that she thoroughly enjoyed. Although she loved the experience of the 10-day challenge, she plans on eating normally for 5 days, then doing the no carb and no sugar challenge once again. Jennifer loves the fact that so many fans seem inspired by her story.
What about Alex Rodriguez?
Jennifer Lopez is famously in a relationship with the baseball player, Alex Rodriguez, who participated in the challenge alongside her. The couple challenged Leah Remini and Hoda Kotb to give up sugar and carbohydrates for 10 days, and Alex couldn't be happier that it is over! Although he was able to follow through, now that the challenge is over, Alex is happily eating foods such as pizza, French fries, and sugar-containing pastries. It doesn't appear that Jennifer's boyfriend will be joining her after her 5 days of eating normally are over and she begins the diet once again.
Did Jennifer enjoy the diet?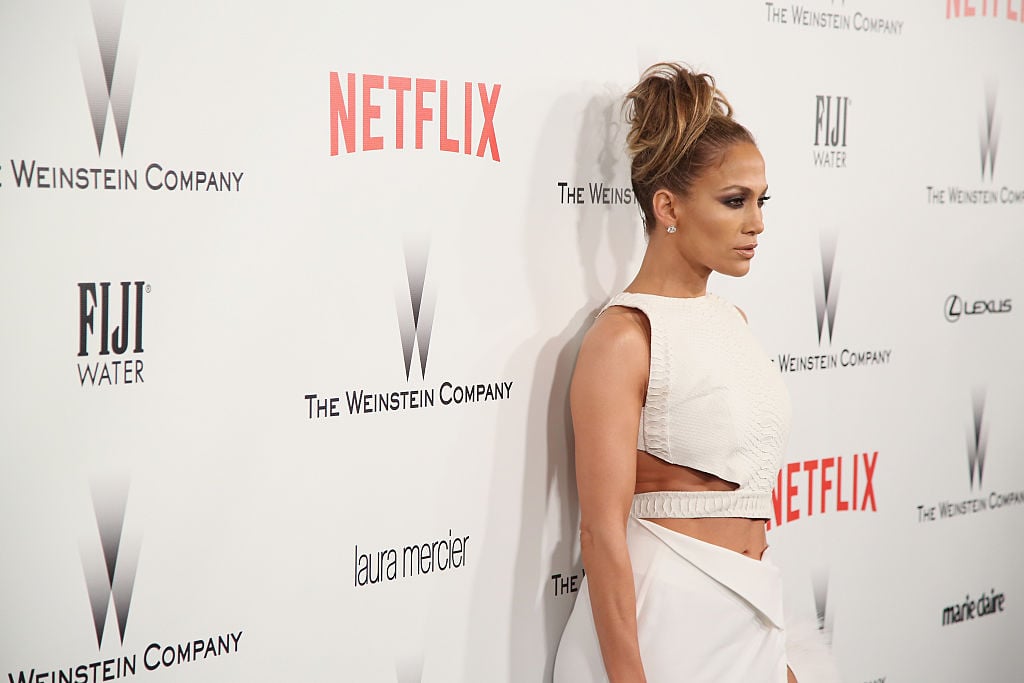 Never one to back away from taking on something challenging, Jennifer loves how eliminating sugar and carbohydrates from her diet made her feel. She says that people are coming up to her all the time saying that they are planning to take on the challenge as well. Although eliminating all carbs and sugar from your diet does take a couple of days to get used to, Jennifer seems to have enjoyed every second of it. It apparently did wonderful things for her body and her mood, which is something she most certainly wants to continue.
Best of luck to Jennifer Lopez on her new adventure, and we hope she makes the most of her five days of eating normally!