Jennifer Lopez Reflects On Her First Movie Role In An Emotional Instagram Post
Jennifer Lopez came a long way since her days as a struggling dancer. She is now a powerhouse with a multi-million dollar fortune and stature in many industries.
Her breakthrough came when she booked the leading role in 1997's Selena, a biopic based on the life and death of late Latin singer Selena Quintillana-Perez. Even years after its release, Lopez has not forgotten what the film did for her career-rise. She recently reflected on the role and more in an Instagram post that might tug on your heartstrings.
A short biography of Selena
Known as the Queen of Tejano, Selena was born on April 16, 1971, in Lake Jackson, Texas. She developed a love for music early on and began performing as a kid.
In the '80s, she started recording music, per Biography. Selena inked her first record deal later that decade and went on to release her self-titled album in 1989.
She followed up with a series of successful albums, including Ven Conmigo (1990), Entre a Mi Mundo (1992), and Amor Prohibido (1994). Selena would parlay this success into a hugely popular fashion line and an appearance in 1995's Don Juan DeMarco alongside a young Johnny Depp.
But her ascension to international fame was cut short when she was shot and killed in March 1995 by the president of her fan club. She was just 23 at the time of her death.
Two years after the tragedy, Selena was released in theaters, starring Lopez.
Read Jennifer Lopez's post about Selena and the film inspired by her life
Amid the 23rd anniversary of the film's release and the 25th of Selena's death, Lopez took to Instagram on March 21 to look back at the moments.
She posted a video in which she said she believes God gave her that role so she could get inspired. Lopez also described the movie as the opportunity of a lifetime and said it would always have a special place in her heart.
"Join me today in #CelebratingSelena. 🌹✨ I can't believe it's been 23 years since this incredible movie came out and 25 years since her passing," she captioned the post.
"Selena was such an inspiration to me and I was so lucky to be chosen to play her. As an artist, this movie truly was an experience I'm going to remember for the rest of my life," she added before calling on her fans to share their favorite memories of the late singer and the movie in the comment section.
'Selena' was Jennifer Lopez's big break
The role served as a springboard for Lopez's acting career, as she went on to land parts in more than two-dozen movies including The Wedding Planner (2001), Maid In Manhattan (2002), and Hustlers (2019).
Lopez has also had some success in television. Most recently, she signed on to a new show called Thanks a Million, which will feature appearances from fellow A-listers such as Kristen Bell and Karlie Kloss.
When you look back at it all, it truly is wild to see how much Lopez has grown over the years.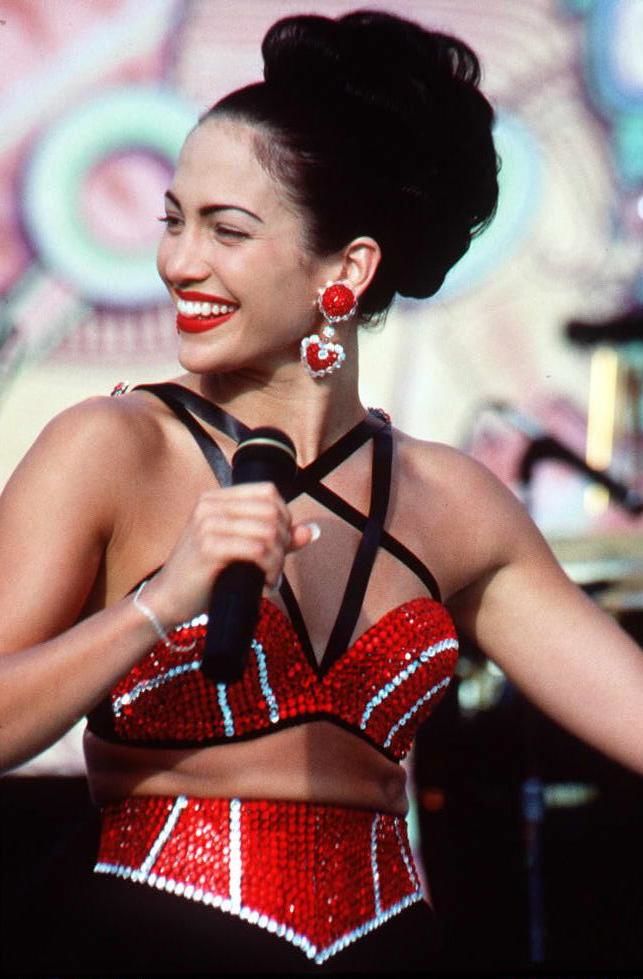 Read more: Jennifer Lopez Once Revealed the Most Hurtful Criticism She's Ever Received