From Diddy to Ben Affleck: Jennifer Lopez Relationships You Probably Forgot About
Jennifer Lopez is a woman who knows what she wants. This is true when it comes to her mega-successful career as a singer, actress, and businesswoman. And it's definitely true of her love life.
As long as Lopez has been famous, fans have been curious about the most intimate aspects of her romantic life. That interest has translated into rumors and intense media scrutiny. But she's taken it all in stride.
All told, Lopez has been married three times. Most recently, she's been tied to baseball superstar Alex Rodriguez. But she's had several other significant pre-A-Rod romances, too. Here are seven of Jennifer Lopez's relationships that you may have forgotten about.
1. Wesley Snipes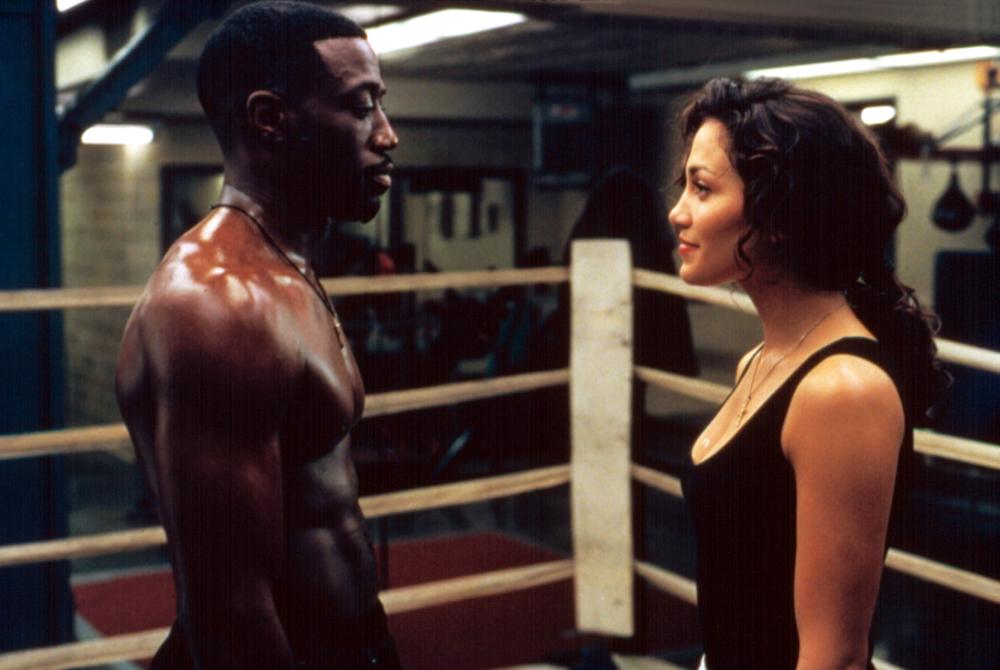 Before Selena, Out of Time, and the other films that really put Jennifer Lopez on the map, she had a starring role in the thriller Money Train. And, in 1994, when she was filming that movie, she met and briefly dated her co-star, Wesley Snipes.
Their romance didn't last long — they broke up in 1995. But despite their short-lived time together, Lopez has commended Snipes for the professionalism he showed her while on set. Money Train featured Lopez's first sex scene, which she's since revealed she regrets agreeing to. Given her reservations, she says Snipes tried to help her stay comfortable when they filmed the sequence — and that's something she's grateful for.
2. Ojani Noa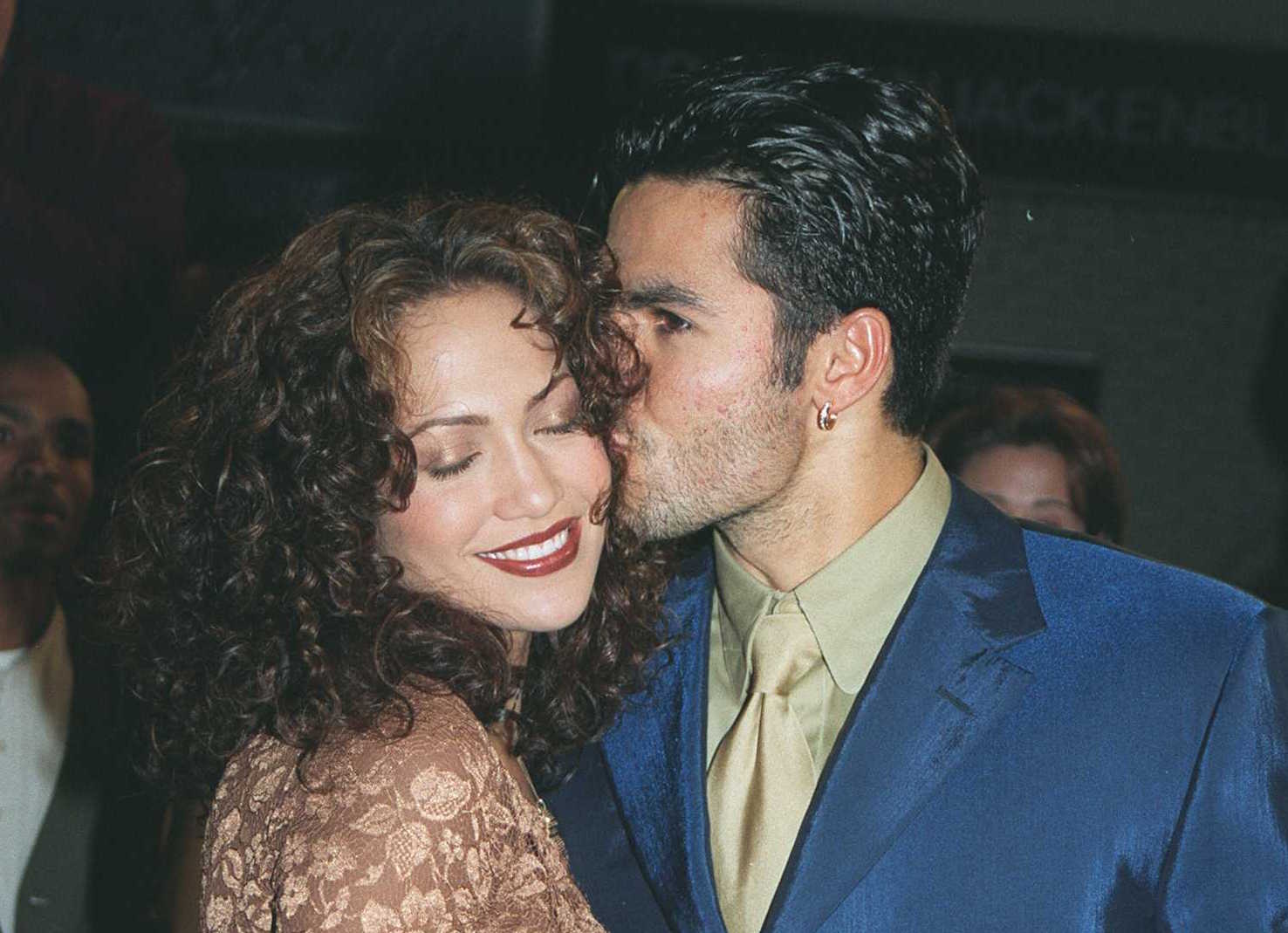 In 1997, Jennifer Lopez was already on her way to being a huge star when she met Cuban waiter Ojani Noa in Miami. And she proved, even then, that she put love before image, because she married him despite his lack of celebrity status.
Their union was short-lived — Lopez and Noa divorced in 1998. Lopez hasn't made too much of a fuss over her first marriage, nor has she revealed many details about why it ended.
Noa, on the other hand, has tried for years to tell the world his side of the story. Since 2007, he's fought the singer and actress in court for the right to release a tell-all book and footage from their honeymoon.
3. Sean "Diddy" Combs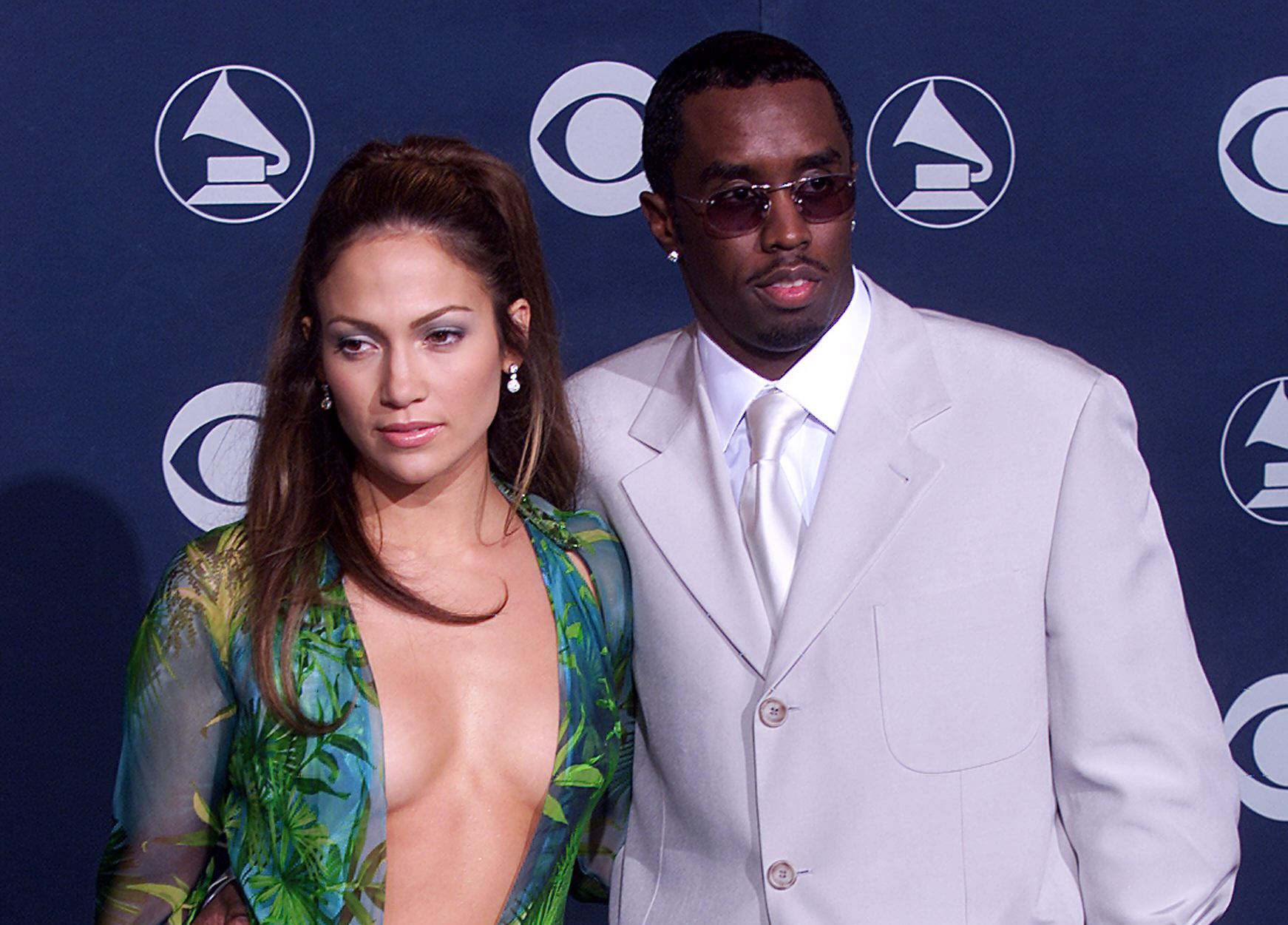 Back in 1999, Jennifer Lopez was still an up-and-coming star. Sean "Diddy" Combs was one of the biggest names in music. And when they paired up, it seemed like a match tailor-made for Total Request Live fans nationwide.
Lopez dated Diddy for nearly two years, until mid-2001. Their relationship had its ups and downs, though they did a good job of keeping their interpersonal turmoil under wraps while they were together. In 2003, she told VIBE that the music mogul had been unfaithful to her.
If their relationship will be remembered for anything, it's a single photo op: Diddy was on Lopez's arm at the 2000 Grammy Awards, when she wore that iconic, head-turning Versace gown.
4. Cris Judd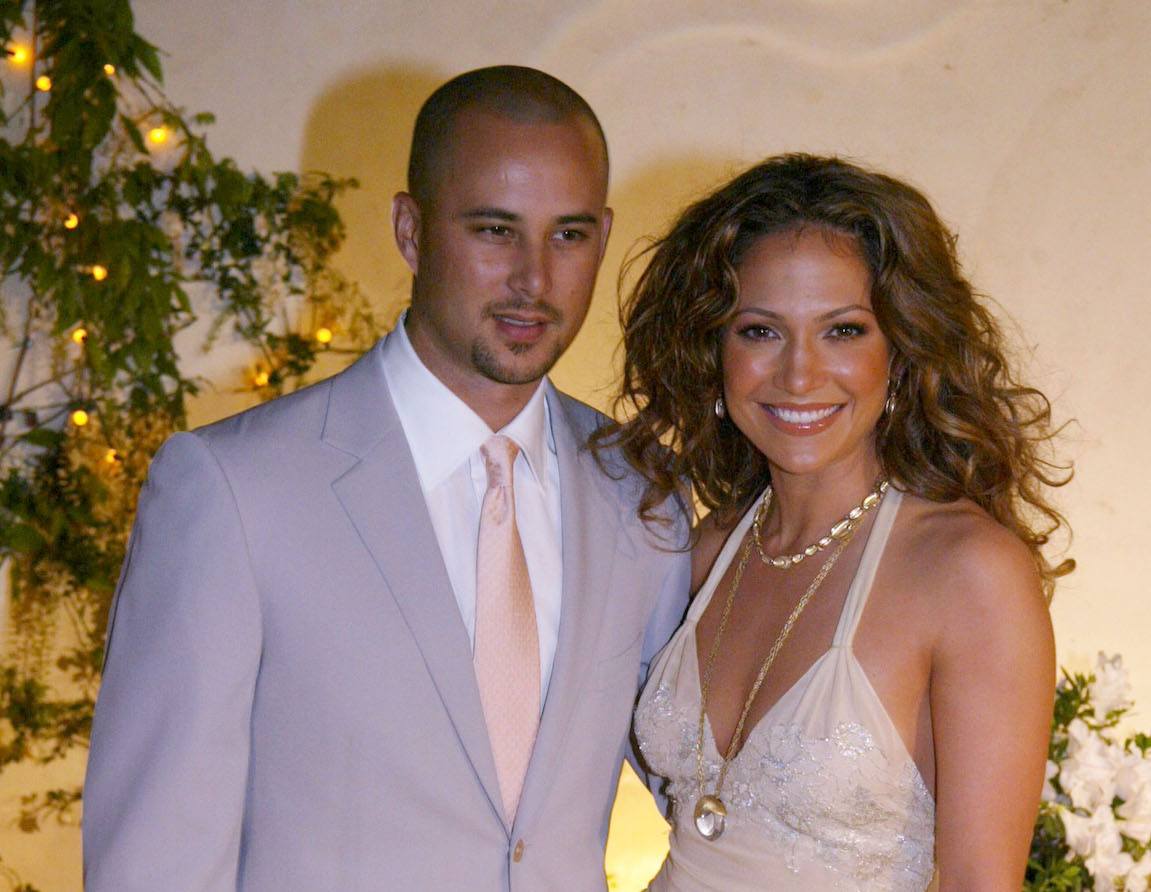 Jennifer Lopez has always had a penchant for keeping fans on their toes. And she definitely threw everyone a curve when she married back-up dancer Cris Judd in 2001. She'd only recently announced her split with Diddy, after all.
The pair's whirlwind romance began when he appeared in her "Love Don't Cost a Thing" music video. Their relationship became tabloid fodder, since he was not only considerably less famous than Lopez, but also a bit younger.
Unfortunately, their union lasted less than a year. Lopez later told Us Weekly that she and Judd struggled to maintain their privacy, and that put too much strain on their relationship.
5. Ben Affleck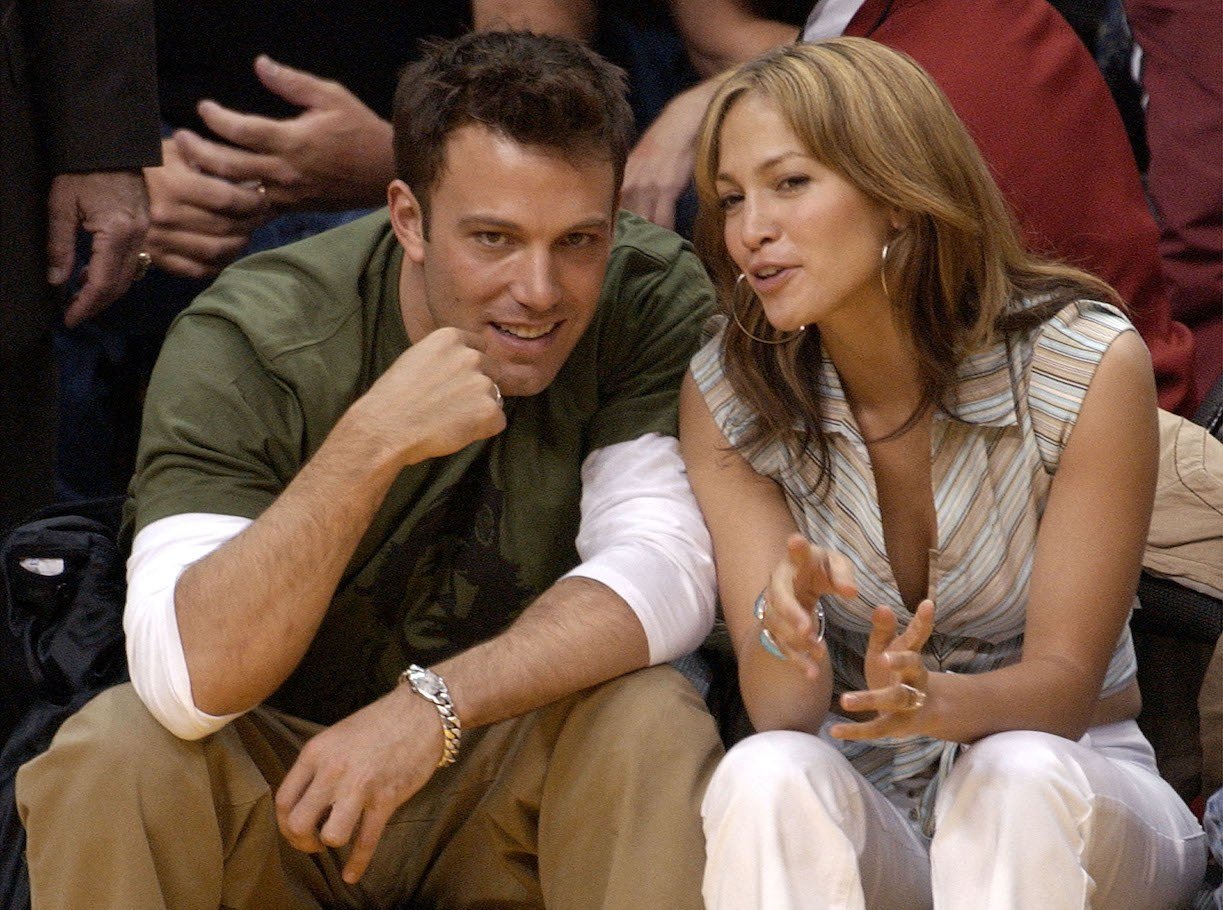 It may seem like ancient history, but once upon a time — before Kimye and Brangelina — it wasn't commonplace for us to create portmanteaus for celebrity super-couples. Then came Bennifer.
From the moment Ben Affleck and Jennifer Lopez announced their romance, the two A-listers became the subject of intense media scrutiny. Their high-profile engagement sent the tabloids into a frenzy in 2003, especially after Affleck called their wedding off just days before the ceremony.
Though Lopez insists there was a "genuine love" between her and Affleck, Bennifer ultimately couldn't handle all the pressure associated with their relationship. They eventually broke up for good in 2004.
6. Marc Anthony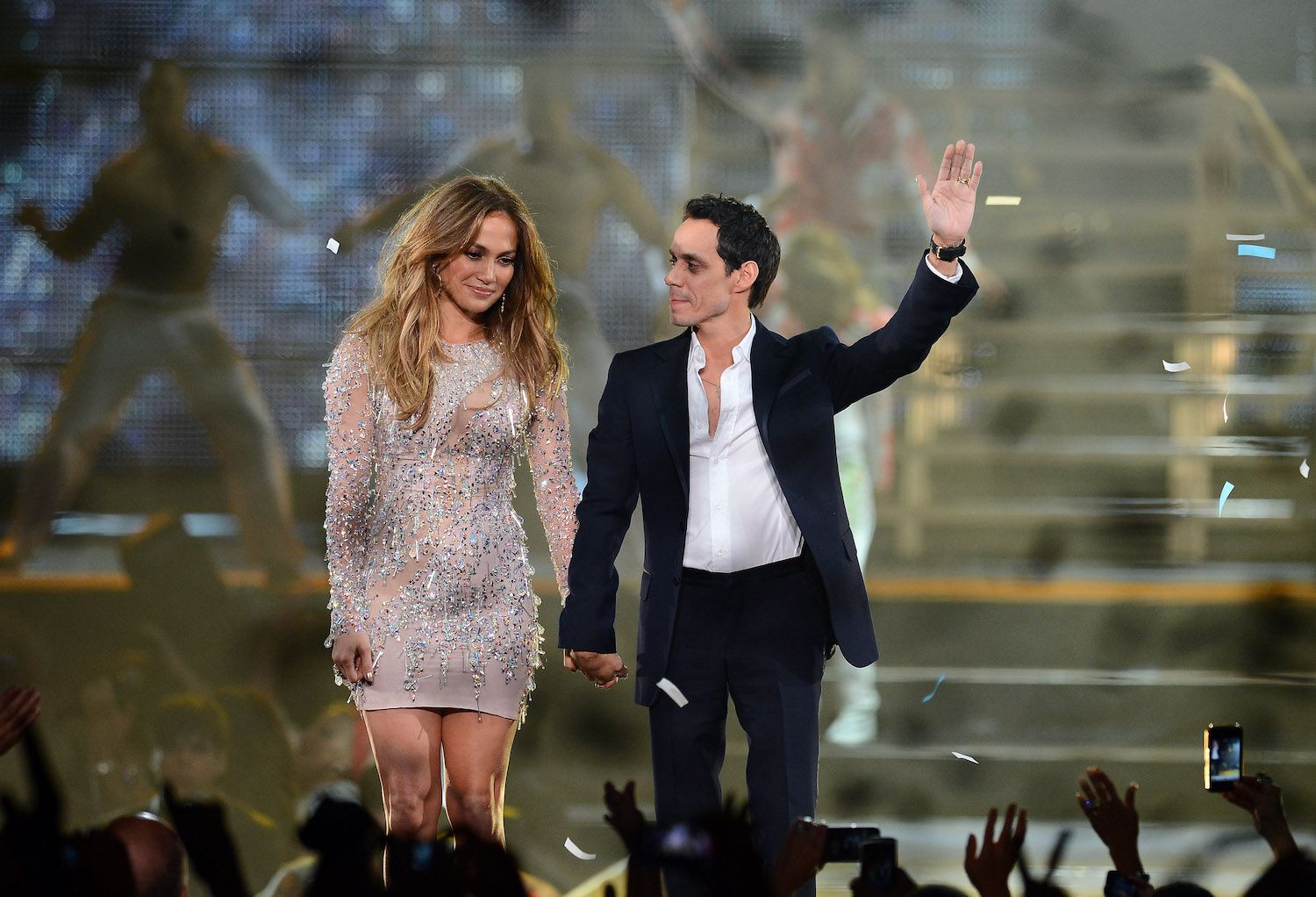 When Lopez and Affleck broke up, it seemed unlikely that she would ever find a romance quite as epic. But in true J-Lo form, she proved us all wrong — because shortly after, she fell in love with Marc Anthony.
The match seemed, in many ways, to be perfect. They were both superstars in their own right, and seemed committed to starting and raising a family. After marrying in June 2004, the couple had twins in 2008.
So, fans were surprised when Lopez and Anthony separated in 2011. Their divorce was finalized in 2014, and though Lopez has hinted that the dissolution wasn't always amicable, she's also shown some serious love for her ex. In 2016, she offered a glowing tribute when presenting him with a Person of the Year award, and the two even shared a kiss during the Latin Grammy Awards.
7. Casper Smart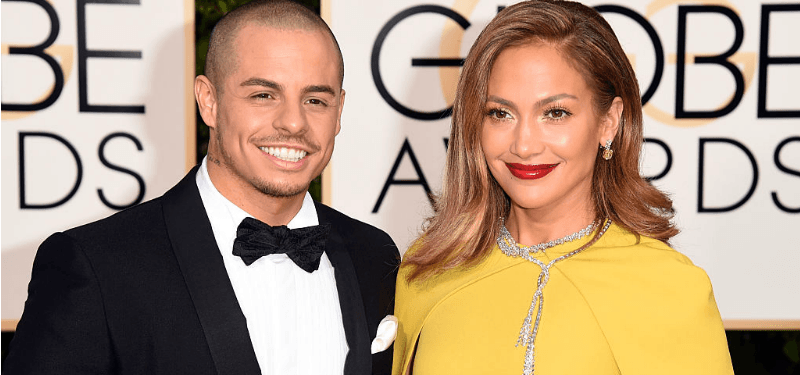 Lopez has mastered the art of moving on after a breakup. And she proved that in spades when she began dating her much-younger backup dancer, Casper Smart, in 2011. Though some fans raised eyebrows at the age difference and assumed it was a fling, the couple stayed together, on and off, until 2015.
The relationship allegedly ended after Lopez caught Smart cheating. But despite his missteps, they appear to have remained cordial. The former couple was photographed hanging out together at a mutual friend's party in February 2017.
Follow Katherine Webb on Twitter @prufrox.
Check out The Cheat Sheet on Facebook!