Jennifer Lopez's Gross #MeToo Moment Explains Her Involvement With the Times Up Initiative
Jennifer Lopez's storied career has included roles in television and music videos, as well as starring roles in feature films. However, the road to success hasn't been without a few speed bumps.
During a round table discussion with The Hollywood Reporter, Lopez shared her harrowing #MeToo moment. The Hollywood Reporter hosts an annual actress round table and this year included Renée Zellweger, Laura Dern, Scarlett Johansson, Lupita Nyong'o, and Lopez.
How did Jennifer Lopez handle her #MeToo moment?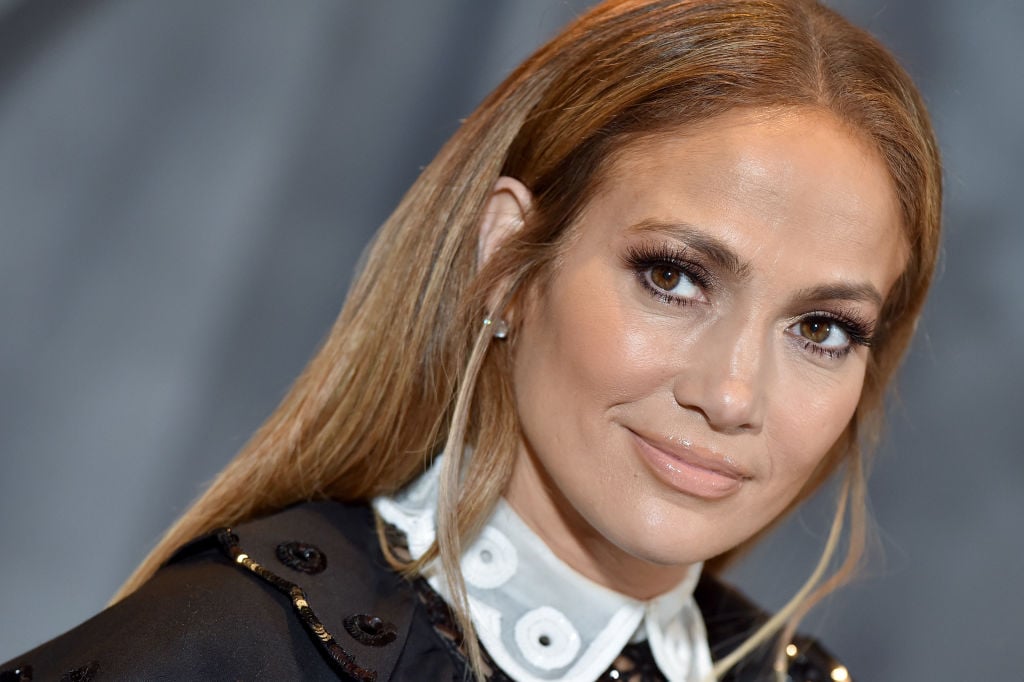 Lopez shared with the actresses at the round table that "the Bronx came out" when she was asked by a director to "remove her shirt." This request was not asked while on set but when she was in his office along with a costume designer.
Lopez went on to say to the other actresses: "He wanted to see my boobs." She then pointed out that she stood up for herself by saying, "No."
Jennifer Lopez says "the Bronx came out"
When Lopez said the Bronx came out, she was referring to the fact that she was raised in the Bronx, one of five New York City boroughs. "Jenny from the Block" a hit song written by Lopez explains her "rags to riches" roots. The lyrical hook in the song is this, "Don't be fooled by the rocks that I got / I'm still, I'm still Jenny from the block / Used to have a little, now I have a lot / No matter where I go, I know where I came from (the Bronx)."
Lopez's street cred served her well in her #MeToo moment. She gathered strength from her roots to be able to stand up to the director.
"I don't have to show you my [breast]. No. On the set, you see them," Lopez said. "That's the thing, because if you give in, at that moment, all of a sudden that person is off and running, thinking they can do whatever they want."
Lopez then concluded the whole incident by saying: "Because I put up a little boundary right there and said no, he laid off and then later on apologized."
How did other actresses respond to Jennifer Lopez's story?
Johansson's response was: "That is crazy. Oh my God, who was it? I want to know."
Lopez never revealed the director's name, but Johansson offered that she feels that this type of thing is still happening. She then shared that on the set of her last movie a particular member of the crew was "doing all kinds of crazy stuff like shooting up skirts."
Because of this, an assistant director said to her: "Maybe you want to check and see…the camera angle…may not be something that you're comfortable with." Johansson concluded that she had no idea any of this was going on.
Does Jennifer Lopez's anecdote explain her involvement with Times Up?
Lopez is an outspoken supporter of the Times Up initiative, which was founded in 2018, in response to the Harvey Weinstein sexual harassment revelations and the broader #MeToo movement. A statement on the Times Up website reads: "The clock has run out on sexual assault, harassment, and inequality in the workplace. It's time to do something about it."
Lopez, along with her fiancé Alex Rodriguez, went to Puerto Rico to do relief work after Hurricane Maria devastated the island. While there Lopez gave a speech in which she voiced her solidarity with the Times Up mission of "standing up for equality and [as women] to be treated equally."
Additionally, Lopez said: "Everyone's resolution for the year: No more accepting sexual harassment and inequality at work as normal." Then in an Instagram post on January 2nd Lopez wrote, "It's not normal. #TIMESUP."
Given Lopez's experiences in Hollywood, it's no surprise she's a vocal advocate of the initiative.