Jenny Slate Announces Her Engagement to Ben Shattuck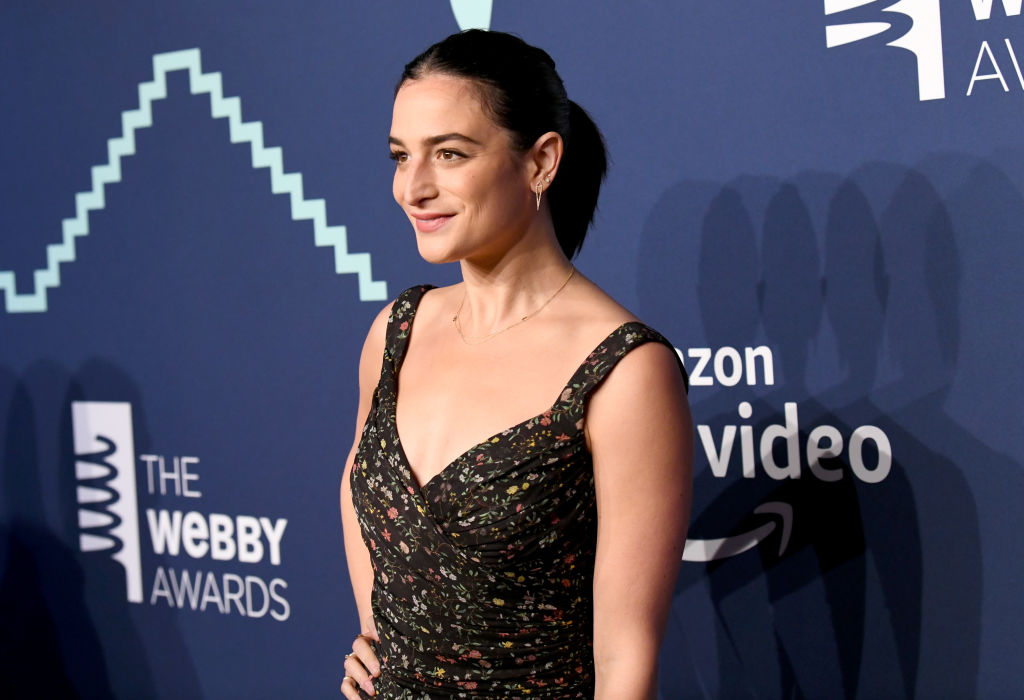 Jenny Slate is an actress known for her roles in Obvious Child, The Secret Life of Pets, and Parks and Recreation. She has also appeared in countless other TV shows and movies. On Sept. 9, 2019, Slate announced her engagement to art curator Ben Shattuck on Instagram.
Jenny Slate announced her engagement to Ben Shattuck after he proposed in France
Shattuck proposed to Slate while the couple vacationed in France. Afterwards, Slate shared a post on Instagram announcing their engagement.
"He took me to France and made a picnic and made me feel happy and free and then he asked me to marry him and i screamed YES. I love you @benshattuck_art, you are the kindest and brightest and I am so grateful and here we go and keep going," Slate wrote in the Instagram post.
In the post, Slate shared multiple photos of herself and Shattuck together. In the final picture of the set, Slate showed off the engagement ring. Shattuck also posted about the engagement on Instagram.
"In an abandoned castle in southern France, I asked this woman to marry me. Here she is in front of a door the color of her soul. In LA / MA / Holland / Belgium / France thank you @jennyslate and UP UP UP to more adventures," he wrote.
They debuted as a couple earlier this year
Slate and Shattuck made their first public appearance together in January 2019. Their debut as a couple was at the Sundance Film Festival. Even though the pair only publicly dated for less than a year before becoming engaged, Slate affirmed she had faith in their relationship in Refinery29's Unstyled podcast.
"I have this faith now — I do — that I can have this beautiful relationship with this man that I deeply love. That I can have a full life, that I can live on this peninsula in Massachusetts where I live right now, and have my career, and that I can feel beauty in myself in so many ways," she said.
Fans are happy about Jenny Slate and Ben Shattuck's engagement
After Slate announced her engagement, congratulatory messages flooded the comments. On Twitter, fans of Slate expressed their happiness. As a celebrity, Slate is unapologetically herself. Because of this, her fans are happy she found love.
"Jenny Slate is engaged to her hot artist boyfriend which is score one for goofy girls everywhere who like to wear turtlenecks and possess big 'second wife energy' and just want to date some normal dude who won't compete with them professionally lol good luck everyone," wrote a Twitter user.
One fan tweeted, "I JUST WANT JENNY SLATE TO BE HAPPY FOREVER, OK???!!!!"
Other fans jokingly expressed their disappointment that Slate announced her engagement to someone else.
"jenny slate getting engaged to someone who isn't me,,, not gonna lie my feelings r hurt," a fan wrote on Twitter.