Jenny Slate's Biggest Roles Before Her Netflix Special 'Stage Fright'
Comedic actress Jenny Slate has a brand new Netflix special, Stage Fright. Before you watch, let's take a look back at her career, from Parks and Recreation to Venom.
TV series 'Saturday Night Live,' 'Parks and Recreation,' and 'House of Lies'
Slate actually got her start in the late-night scene. She appeared in multiple Late Night With Jimmy Fallon sketches in 2009 before she was joined the cast of Saturday Night Live for just one season. She famously swore in her first episode but, contrary to popular belief, that's not the reason her contract was not renewed.
Fans of the NBC comedy Parks and Rec may recognize Slate as Mona-Lisa Saperstein, the similarly obnoxious and spoiler sibling of Ben Schwartz's Jean-Ralphio, who briefly dates Tom (Aziz Ansari). Around the same time, she had a regular role in Schwartz's other series, House of Lies.
Indie films 'Obvious Child' and 'Gifted'
After making a splash on TV, Slate had her first starring film role with the 2014 indie comedy, Obvious Child. She portrays Donna, an aspiring stand-up comedian who gets pregnant after having a one-night stand and decides to have an abortion. Slate won various awards for her performance.
She then appeared in indie films like My Blind Brother and Landline. In 2017, Slate starred in Gifted opposite Chris Evans. The two dated on and off for a couple of years after meeting on set.
Voice acting
Throughout all of these successes (and some other, lesser-known projects), Slate's voice acting career thrived. She actually launched the part of her career on her own when she co-created (and voiced) the Marcel the Shell YouTube videos.
Slate has provided voices for films such as The Lorax, Zootopia, and The Secret Life of Pets franchise. She also voices characters in well-known TV shows like Bob's Burgers, Big Mouth, and the Muppet Babies revival.
Mainstream success with 'Venom'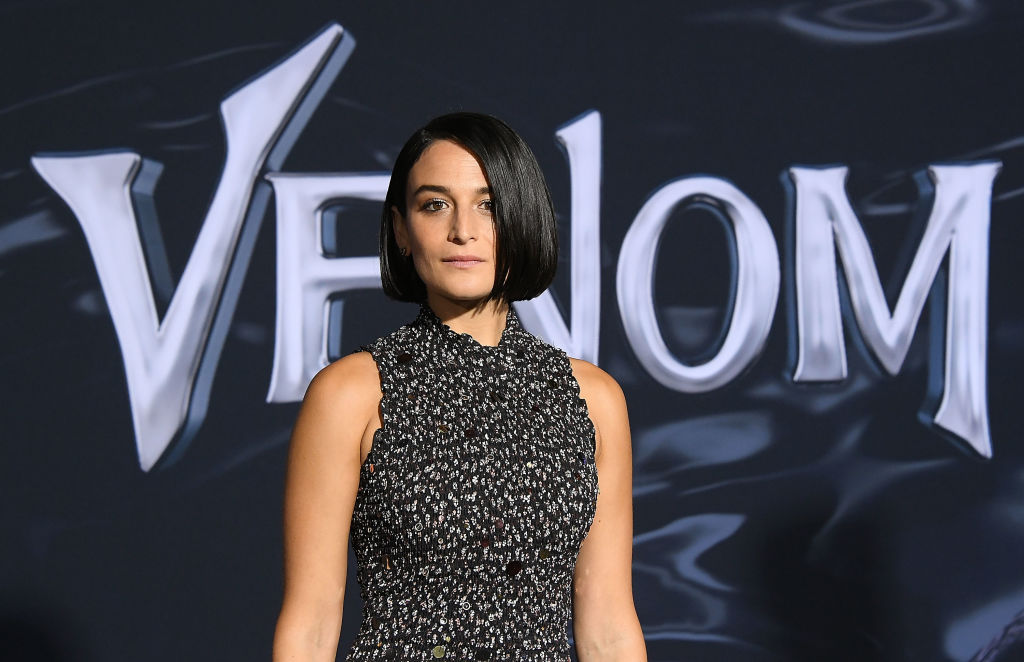 Though most of Slate's film roles to date have been lesser-known movies or animated flicks, she's been working her way up to the big leagues. One of her latest roles was in 2018's Venom opposite Tom Hardy, as Dr. Dora Skirth.
Slate has a few other productions in the works. One of the most exciting is the upcoming film On the Rocks, which is an A24 film set to be released through the new streaming service Apple TV+. Slate stars alongside Bill Murray, Rashida Jones, and Marlon Wayans in the comedy.
Her comedy special 'Stage Fright'
Though Slate got her start in stand-up comedy, she's spent the past several years more focused on her acting career. Fortunately, those who are fans of her previous work in sketch comedy or have seen a rare performance from her will be excited to learn that that's about to change.
Slate's brand new comedy special, titled Stage Fright, is on Netflix on Tuesday, Oct. 22, 2019. This is a very busy time for her, as she's also promoting her new book Little Weirds. Additionally, Slate just got engaged to Ben Shattuck, an art curator.