'Jeopardy!' Guest Host LeVar Burton on Why Hosting the Show Was 'Really, Really, Really Scary' — And Fun
Now that GMA co-anchor Robin Roberts' week as guest host on Jeopardy! has ended, the next temporary host is up. It's actor LeVar Burton, whose taped games will be aired from July 26 to July 30.
The former Reading Rainbow star opened up about his experience on the quiz show he hopes to permanently become host of. And he admitted it was extremely "scary."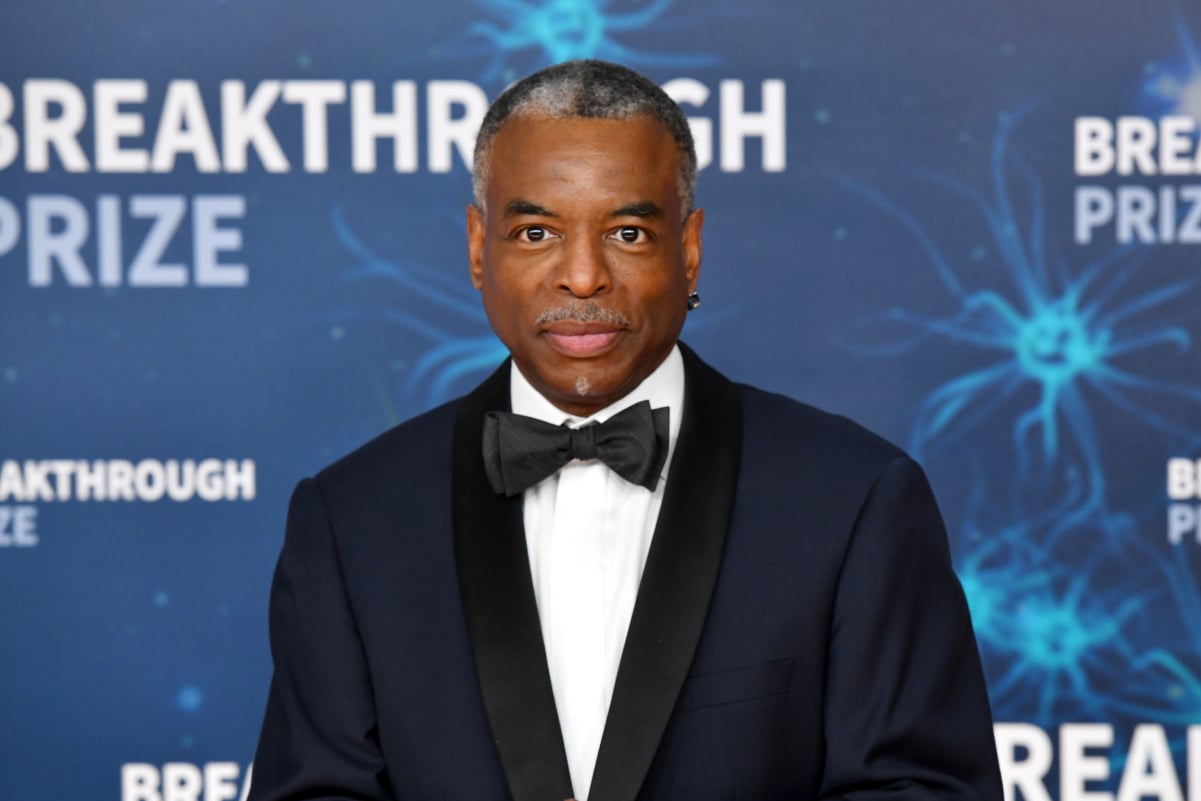 'Jeopardy!'s roster of guest hosts is almost at its end
Following Alex Trebek's death, a variety of television personalities have lent their talents and time until the show's producers are ready to announce the name of the late host's successor.
The guest hosts list is mostly a who's who of TV talking heads, all big names in the industry: the program's winningest player Ken Jennings; its executive producer Mike Richards; journalist Katie Couric; daytime show host Dr. Mehmet Oz; Green Bay Packers quarterback Aaron Rodgers; anchor Anderson Cooper; 60 Minutes correspondent Bill Whitaker; former Jeopardy! champ and guest host Buzzy Cohen; The Big Bang Theory star Mayim Bialik; CNN's chief medical correspondent Dr. Sanjay Gupta; GMA's George Stephanopoulos and his co-anchor Robin Roberts; Burton; CNBC's David Faber; and Fox sportscaster Joe Buck.
The highly anticipated name of the next permanent host of Jeopardy! is expected before the show's new season begins.
What was so 'scary' about 'Jeopardy!' for Burton
The actor humorously told the Associated Press that compared to walking on coals and jumping out of airplanes, both of which he said he has done, his first taped game for Jeopardy! was more than a little intimidating. This was a sentiment shared by many of Burton's preceding guest hosts: even morning show stars such as George Stephanopoulos and Savannah Guthrie agreed that interviewing world leaders at 7 a.m. was easier than keeping up with Jeopardy!'s pace.
"This was a real challenge," Burton admitted. "First of all, because Jeopardy! is singular in the culture and what it means to people as a part of their daily lives. And the fact that there are only two hosts who have ever stood in that spot. The pressure, the natural tendency was to want to live up to Alex's example, his legacy. I had, like all of the hosts, one day of rehearsal, and the following day I shot five episodes of Jeopardy!
"I came backstage after taping the first episode and I said to [his wife] Stephanie, 'Well, how did I do?' She said, 'ehhh.' Now, this is a woman who loves me enough to tell me the truth. She said it wasn't me."
The moment Burton finally started having fun
"Being at home, it feels like a really relaxed half-hour, but it's not relaxed at all," the writer, director, and podcaster continued. "You can't let your focus drop for a nanosecond."
The Roots star realized he had been trying too much to be as "smooth" as Alex Trebek and finally began enjoying himself when he dropped that notion.
"I made it my business for the next four chances at bat to just be myself, to forget about the procedure, to forget about the process, stop trying, stop focusing on the wrong thing," he shared. "You're not going to be smooth as Alex, let go of that. But what you can bring to the table is you. So that became my point of focus. And when it did, I started having fun."
RELATED: LeVar Burton's Nickname for Late Actor Steve McQueen Proves the 'Jeopardy!' Guest Host Is a Living Legend