'Jeopardy!': Ken Jennings Had 1 Hilarious Goal for His First Appearance on the Show
Ken Jennings began his legendary Jeopardy! streak more than a decade ago and yet people to this day cannot stop talking about it. The trivia master isn't the person who's won the most money on the classic game show, but he does hold the record for most consecutive wins (74) of all time. More recently, the 45-year-old computer programmer proved he's still the best of the best in the Jeopardy! The Greatest of All Time showdown.
Jennings had no idea that his spur of the moment audition would lead to national recognition and serious bragging rights. That's what makes it so hilarious now to find out Jennings's tiny goal for the very first round of Jeopardy! he played on June 2, 2004.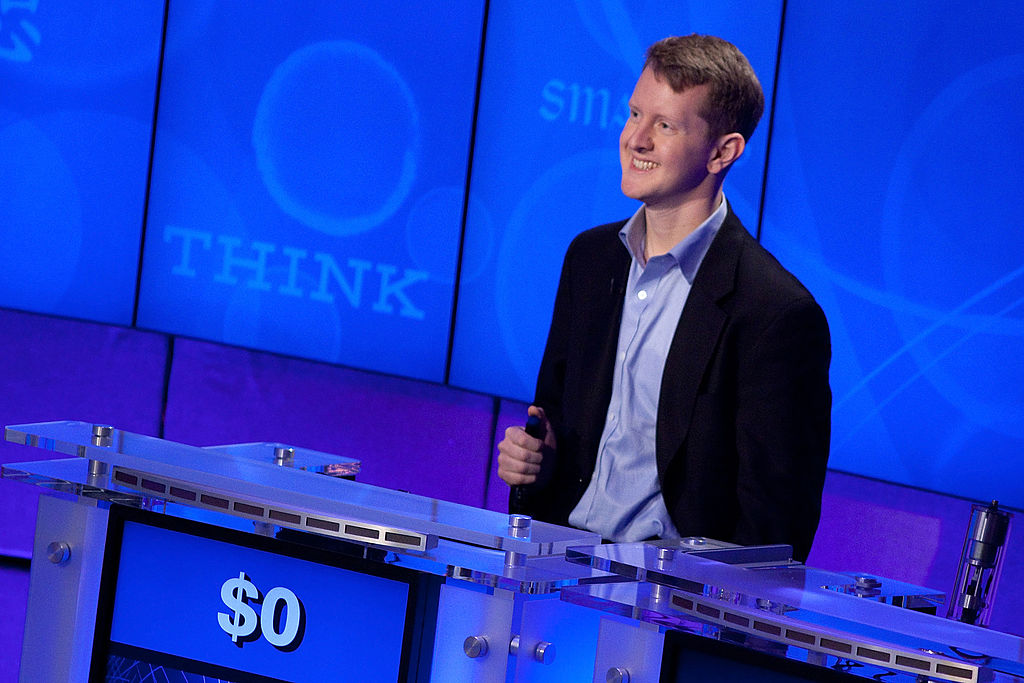 RELATED: A 'Jeopardy!' Contestant Awkwardly Broke 1 of Alex Trebek's Unwritten Rules
Ken Jennings almost didn't audition for 'Jeopardy!'
The story goes that Jennings and a friend intended to audition for the show but almost decided against it when they met a few obstacles.
"The year before, I was down in Los Angeles with a friend of mine on a short vacation, and we always talked about trying out for Jeopardy! since our days on a college quiz-bowl team," Jennings told Vulture.
"We called Sony and found out that there were no auditions that week, and it was actually a few days after we were planning to leave. We were super bummed, but finally said, 'You know what? Let's just come back. Why not?'"
Both he and his friend passed the test and one year later, Jennings got his chance to shine on the show.
RELATED: 'Jeopardy!': Fans Are Starting to Notice How Shady Alex Trebek Really Is
Jennings only wanted to make it through the first episode
Knowing now that the trivia master would go on to break records, it's a little funny to hear Jennings describe his very humble goal for his first Jeopardy! appearance.
"My very specific goal was … well, you try to lower expectations to yourself. What I said out loud was that I didn't want to be negative going into Final Jeopardy! I mean, that's embarrassing if you disappear before the last of the show," Jennings said.
He continued, admitting he hoped he could win at least one game but never expecting to keep going on for 74. "I thought it would be great to win. Just one game!" he continued. "That was my only goal. I was happy with one, and everything after that was gravy."
He's still exceptionally good at trivia
RELATED: Which 'Jeopardy!' Legacy Has the Higher Net Worth: Ken Jennings or James Holzhauer?
Even though Jennings claims he's "definitely not the Jeopardy! player" he once was, he still managed to take home the top prize in the highly anticipated Jeopardy! The Greatest of All Time challenge, which pitted him against two other high-earning contestants Brad Rutter and James Holzhauer. Jennings beat both of them.
Plus, the interviewer from Vulture asked Jennings the three questions he got wrong in his first Jeopardy! game in 2004. Even now 16 years later, Jennings knew two out of three answers. It's obvious that he truly is the greatest trivia player that television has ever seen.