'Jeopardy!': New Co-Host Mayim Bialik Was Convinced This Person Was Going to Be the Quiz Show's New Face
Now one of the new hosts of Jeopardy!, Mayim Bialik is sharing that she never really thought she had the job in the bag. In fact, she felt the quiz show was going to choose another person entirely. Here's what she had to say.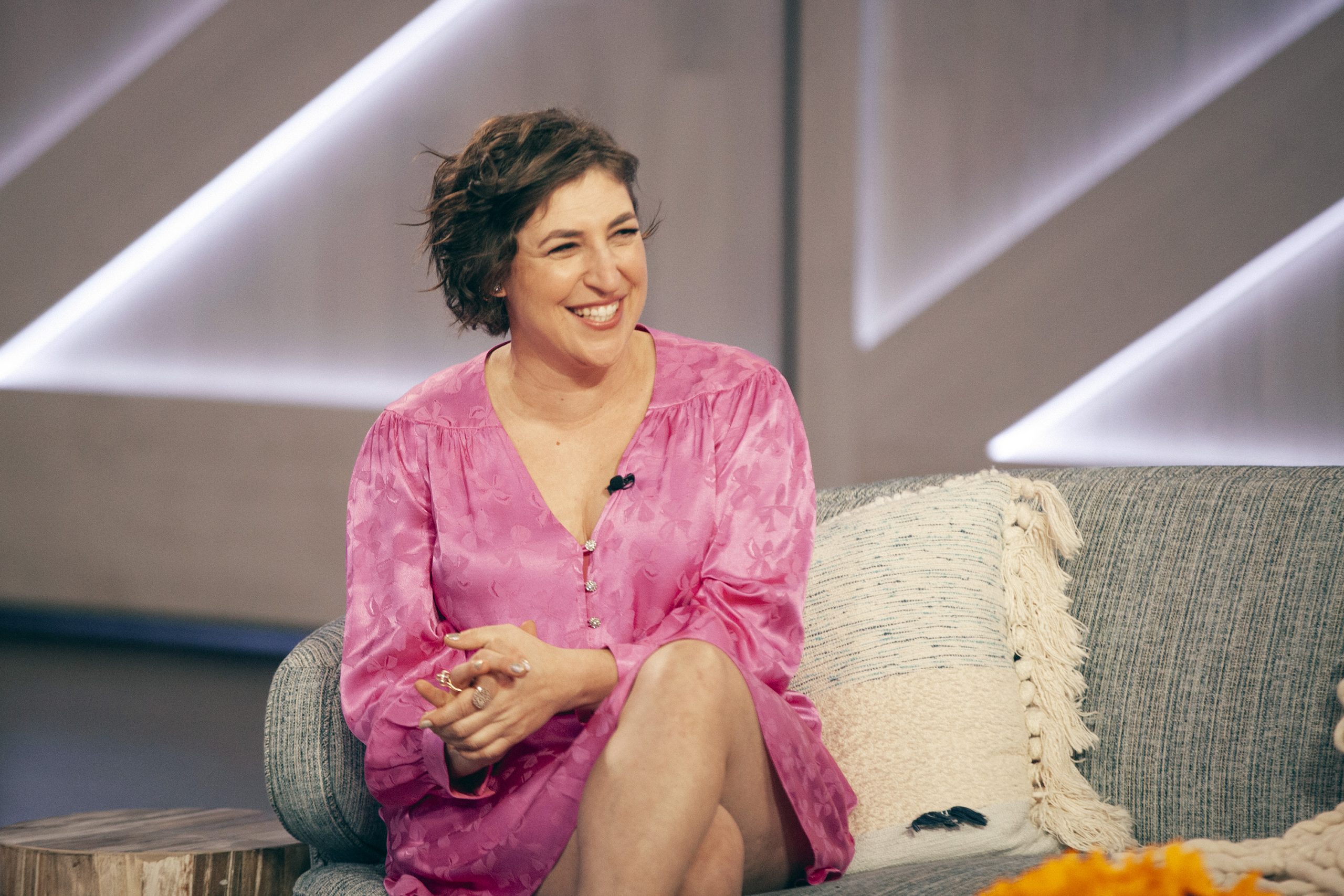 Bialik was named new host of 'Jeopardy!' alongside Richards
The star of The Big Bang Theory and Jeopardy!'s executive producer Mike Richards were named the show's new co-hosts recently, in a tag-team hosting announcement fans didn't see coming.
"I couldn't be more thrilled to join the Jeopardy! family," Bialik said in a statement. "What started out with my 15-year-old repeating a rumor from Instagram that I should guest host the show has turned into one of the most exciting and surreal opportunities of my life! I'm so grateful and excited to continue to work with Mike Richards, and I'm just over the moon to join forces with him and Sony. After all the conversations we've had about this partnership, I am just so ready to get started!"
For Bialik, guest-hosting the game show was an absolute dream come true, one that made her emotional along the way.
"My experience of actually filming was so incredibly gratifying, and I don't really know how to explain it other than to say it really felt like being home," she told USA Today. "It felt like these are my people, the way that the show is run, the way that we understand the material and how to move through this show it just felt really, really natural, and it was terrific. I cried. I cried after my two days there. I didn't want to leave."
Who Bialik thought for sure would be the new host
On a video tweet expressing her excitement at being named co-host of the classic quiz show, Bialik said while laughing, "I wish I could tell you this was a spontaneous video, wherein I thank everyone for all of your love and support all day with this huge Jeopardy! news that was just announced. But this is, like, the seventh take, because my son does not know how to use an angle that doesn't make me look horrible. We hope that this'll do the trick."
She went on to say her gut feeling was that Richards would be named the show's new host.
"Thank you, everybody," she said. "It's been a very exciting and overwhelming day, but in a very good way. Spoke to Mike Richards, who is my fellow host on Jeopardy! now, and that was really awesome to tell him how I thought all along that he was gonna be the host. And it was just really, really nice."
It all started with her son
Bialik, who has a doctorate in neuroscience along with being a formidable actor, also holds the title of mom. The Call Me Kat star has two sons: Miles, 15, and Frederick, 12. It was Miles who encouraged her to pursue the guest host gig on Jeopardy!
"My older son is the one who originally said 'Did you know they're looking for Jeopardy! hosts?'" Bialik shared in an interview for the show. "'I saw on the internet that maybe you should find out.' So, he was really, really proud. He's very, very excited. He, at his age, knows the impact of this show."
RELATED: CNBC's David Faber Surprises 'Jeopardy!' Fans With His Guest-Hosting Talents: 'His Presence Is a Lot Like Alex'