Are Jeremy And Leah From 'Teen Mom 2' Dating Again?
Nearly all of the Teen Mom 2 cast members have gotten back together with their exes at some point. Jenelle Evans dated Kieffer Delp on and off for years, Chelsea Houska just couldn't seem to shake Adam Lind for a while there, and Kailyn Lowry has admitted that she and ex-husband Javi Marroquin once hooked up post-divorce. Now, it looks as though Leah Messer might be ready to give Jeremy Calvert another chance. Here's what we know.

Jeremy and Leah's history

After Leah and Corey Simms, father of her twins Aleeah Grace and Ali, got divorced, she met Jeremy Calvert. We saw their relationship play out on the show: They got engaged, suffered a miscarriage, got married, had Addie, and then, sadly, hit a rough patch. Leah struggled with an addiction to prescription drugs, which she continued to deny even as Jeremy served her divorce papers.

Jeremy started to date someone new, which appeared to be difficult for Leah and her daughters. Finally, though, she got the help she needed and is now doing better than ever. Jeremy and Leah have learned to co-parent, and though he hasn't been around as much as Addie would like, things seem to be improving on that front.

The Season 9 finale seemed to suggest a rekindled romance

In the final episode of Teen Mom 2 Season 9, Jeremy and Leah spend time together while taking care of Addie, who goes to the ER after her lymph nodes swelled significantly. After spending the night at Jeremy's house with her three daughters, Leah calls her sister and tells her about this, which Victoria thinks means that she hooked up with Jeremy.

Leah denies that anything happened that night — after all, they were focused on tending to Addie. Still, she smiled quite a bit during the conversation, leading the audience to believe that there's still a spark between the couple.

Did Jeremy and Leah confirm the rumors?

During the first hour of the Teen Mom 2 Season 9 Reunion Special, Leah and Jeremy took the stage together. Jeremy called her ex, Jason Jordan, "super controlling," and Leah said that she thought it might have been because he thought there was something going on between them. Though they deny that there was any cheating, when asked about the future of their relationship, both smiled quite a bit and got very cagey.
Dr. Drew and Nessa kept pushing them to elaborate. Leah said, "This weekend we've had fun," which got everyone excited, to which Jeremy jokingly replied, "Good choice of words, Leah." Dr. Drew commented on how both of them are "way more mature" now. Leah then said that Addie "picked up on" the chemistry between them recently, seemingly confirming that they are dating again.

We probably won't get a real answer until next season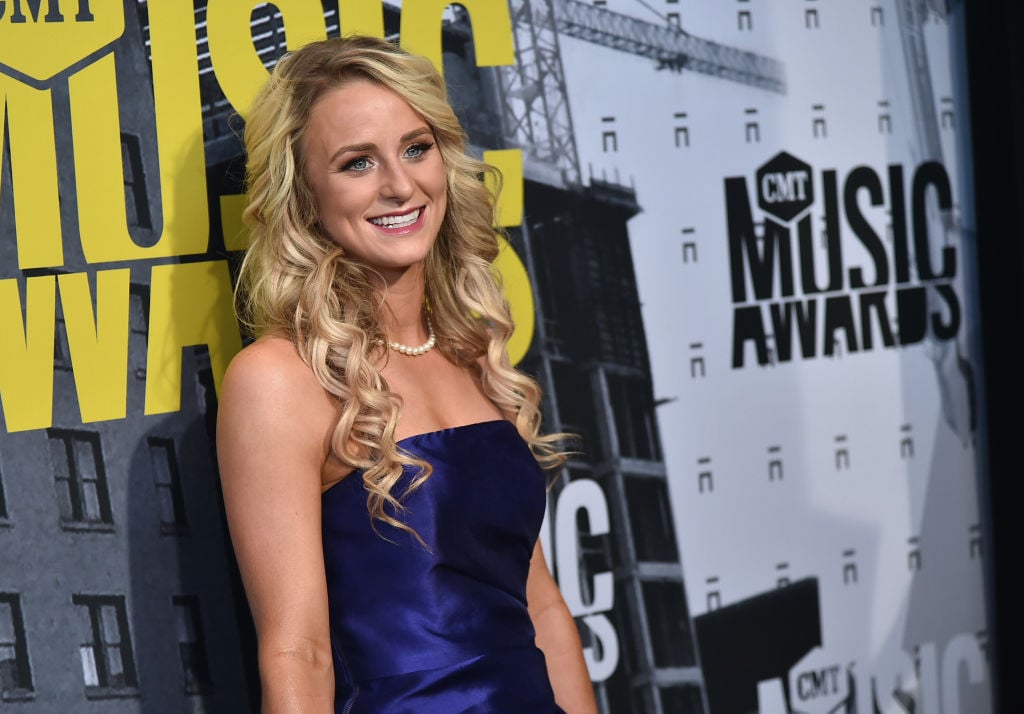 MTV has already started filming for Teen Mom 2 Season 10, and they like to keep big reveals like this a secret until the show airs (when it's possible). So despite all of the prodding from the hosts, Jeremy and Leah were likely told to remain mum on the specific details. And if they're still in the early stages of rekindling things, they probably don't want to make it official just yet. It looks like we'll be tuning into Season 10 to see if they decide to give their relationship another shot.