'Jersey Shore': Did Angelina Pivarnick Ruin JWoww's Relationship?
'Jersey Shore' star, Angelina Pivarnick is getting heat for ruining Jenni 'JWoww' Farley's relationship with Zack Clayton Carpinello, but is she really to blame? Find out now!
Jenni 'JWoww' Farley is unlucky in love yet again. The mother of two and Jersey Shore star rebounded from her marriage to Roger Matthews with an intense relationship with Zack Clayton Carpinello, a professional wrestler. Things appeared to be going well for the mismatched pair. That is, things were going well until Season 3 of Jersey Shore: Family Vacation began airing. After a recent episode showed Carpinello getting handsy with co-star, Angelina Pivarnick, Farley, allegedly, ended the relationship. Who is really to blame here?
Did Angelina Pivarnick ruin Jenni Farley's relationship?
Pivarnick is a polarizing personality for Jersey Shore fans. Part of the original cast, Pivarnick bounced from the shore house early in the series' run. Everyone thought she was gone for good, but she resurfaced for the show's reboot and has been stirring up drama ever since.
Admittedly, Pivarnick and Farley always seemed to go head-to-head, but blaming Pivarnick for Carpinello's actions seems a bit far-fetched. In the scene that ended the couple's relationship, Farley is passed out drunk, while Carpinello and Pivarnick sit on a couch together. Carpinello has his arm wrapped around Pivarnick and is later seen with his hand on her leg. Pivarnick did dance up to Carpinello in the first place, though.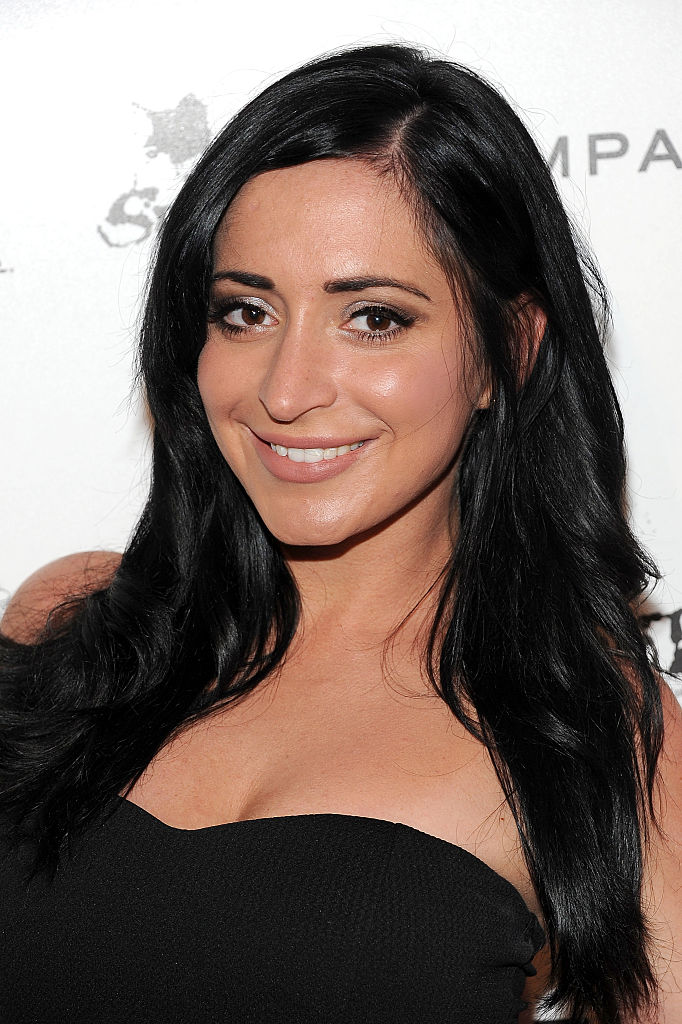 Pivarnick alleges that Carpinello made her uncomfortable while he vacationed with the cast in Las Vegas. Pivarnick is engaged to Chris Larangeira, a sanitation worker from Staten Island, NY. She and Larangeira have known each other for decades but got engaged in 2018. Their long engagement has raised some eyebrows, but Pivarnickc claims she's taking it slow because she's been engaged twice before, according to In Touch.
Vinny Guadagnino comes to the rescue
Carpinello, who mainly went by the nickname '24' during his time on the show, was misbehaving from the moment he walked onto the scene. That much everyone can agree on. Farley, however, refused to see how  Carpinello's behavior was inappropriate. In a moment that surprised most fans, Vinny Guadagnino defended Pivarnick, admitting that Carpinello's behavior was creepy and strange.
Carpinello's party behavior seems to have been the final straw for Farley, but in the long run, Carpinello acted poorly throughout his tenure on the show. From grilling Pivarnick on her sex life from their initial meeting to failing to help his obviously blacked out girlfriend, Carpinello acted like a grade-A jerk.
Is the relationship really over?
Sources confirmed that Farley ended her relationship with Carpinello, but it doesn't look like things are truly over, just yet. According to In Touch, Farley and Carpinello were spotted out together with Farley's two children on Oct.12. Farley's father was allegedly present for the outing, too.
Carpinello issued a public apology, but the public isn't buying it. Reddit users all seem to agree that Carpinello is the real problem here. One user, who claims to know the professional wrestler, insists his onscreen behavior isn't particularly out of character. Whether Farley will ditch her younger lover for the single life is still unknown.