'Jersey Shore': How Mike Sorrentino Offered to Help Ronnie Ortiz-Magro with His Drama with Jen Harley
Ronnie Ortiz-Magro and Jen Harley had a heated on-and-off relationship for some time. Their relationship troubles were shown on Jersey Shore: Family Vacation. Mike Sorrentino offered to help his friend in a recent episode. Find out how and more about the situation.
Ronnie Ortiz-Magro previously posted a picture of a black eye on Instagram
The reality star previously posted a closeup picture of his black eye on Instagram. The words "Sorry for lying to my friends and family, sometimes u love people so much your [sic] willing to lie and the hurt [sic] the people that love u the most to protect. @JenX Kidddddddddddd" were written over it.
Jen Harley's legal representative, Michael Cristalli told People they "do not know when that photo was taken or how the injury occurred." This is all happening after Harley was charged for domestic battery. Those charges were later dropped.
Mike Sorrentino previously talked to him about going to rehab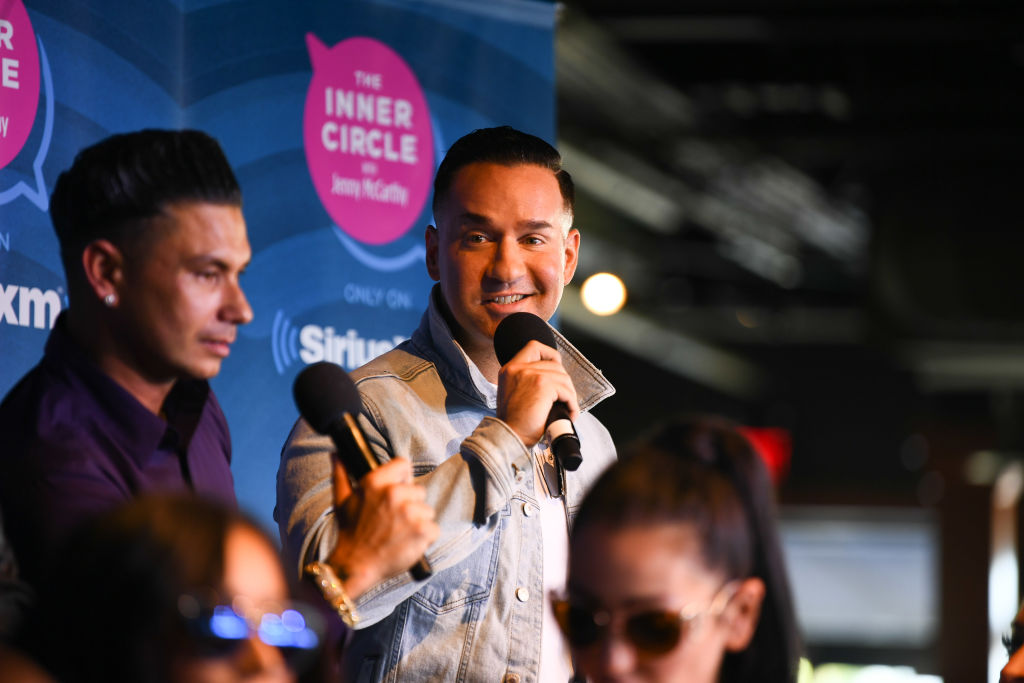 Ortiz-Magro was still struggling last season of Jersey Shore: Family Vacation. Sorrentino is sober and suggested that rehab could also help his friend.
"When I like to drink, I like to f*cking party," Ortiz-Magro said. "I didn't make it my life. You made it your life. You let it affect your whole life, you let it destroy your life. So don't sit here and f*cking say I need rehab. Look at you! You f*cking got a tax evasion, you almost lost everything you f*cking earned."
Sorrentino then asked, "Did you not call me two weeks before we came here and say you needed rehab?" He said, "No, I said I needed help" and "My rehab is different from your rehab."
This season Sorrentino decided to have a heart to heart with him again. This time it was about his relationship troubles.
Sorrentino told Ortiz-Magro to call him in the future
The groom sat down with Ortiz-Magro to talk about his wedding. He also took the opportunity to confront his friend about his relationship issues. Sorrentino said that he saw things on Instagram and asked if everything is cool.
"Everything's good but that's something, like, when I don't get a reaction from somebody, the reaction that I want…" Ortiz-Magro said before Sorrentino suggested, "Why don't you call me next time and I'll be like, 'put the phone down!'" He added, "I've never seen somebody on TMZ more than you, son. You crazy!"
He also noticed that Ortiz-Magro's teeth were chipped. "Ron, I love you, but take 20K back from Jen and get some new teeth!" he said in his interview.
Fellow cast member, Jen Farley questioned whether Ortiz-Magro would go to the wedding before of this in a previous episode. "I don't think he actually can show up, because I think he's missing teeth," she said.
Ortiz-Magro has since gone to rehab. It also seems like he is continuing to work on his relationship with Harley.