'Jersey Shore' Star, Jenni Farley Is Reportedly Not with Zack Carpinello but Is Their Relationship Really Over?
Jenni Farley had the rest of the Jersey Shore cast meet her new boyfriend, Zack Carpinello. This didn't go the way she expected because he got too close to Angelina Pivarnick while in the club on the show.
It looked like the couple was still trying to make it work. However, they reportedly have split up since being seen together. Find out why their relationship might not really be over yet and more.
Zack Carpinello was caught touching Angelina Pivarnick on 'Jersey Shore'
Things took an unexpected turn when Carpinello started spending time with the Jersey Shore cast. He was getting to know Pivarnick by asking her questions about her love life. She claimed to be uncomfortable with this.
"I just met you, 24, and you're literally grilling me about my relationship with Chris [Larangeira]," Pivarnick said on the show. She then made a comment about his age.
"Like, bro. This kid is 24 years old, he knows nothing about relationships," she said. "He's probably been in none in his entire life. And another thing, too, he doesn't know me. So what the f*ck is he doing? He's such a weirdo."
Carpinello was also seen touching Pivarnick while they were in a Las Vegas club. Vinny Guadagnino talked about witnessing the moment with Pivarnick on the show.
"I saw you guys dancing at Drai's and he grabbed you," he told Pivarnick. "What the f*ck was that?" He also confronted Farley.
"I saw him dancing with the two of you," Guadagnino said. "Then he reached around and probably touched [her thigh] to dance with both of you, which was weird to me." This led to Farley and Carpinello posting messages about his actions.
Farley said she was hurt and Carpinello apologized
Farley posted her reaction to the episode on Instagram. It didn't look good for their relationship.
"After seeing tonight's episode I'm pretty hurt," read the statement. "I feel disrespected by someone I called a friend and by someone who stated they loved me. For 5 months I was naive, probably laughed at and made into a storyline that will forever haunt me."
Carpinello also posted his apology on the social media platform. "I sincerely apologize to Jenni. I apologize to Angelina as well," read the post. "I love Jenni, with everything I have, I make this known to her every day. I will continue to do everything to make this known to her kids, who also have my heart. I will make it certain that nothing like this ever happen again, in any way regardless of the outcome."
Deena Nicole Cortese said they're not together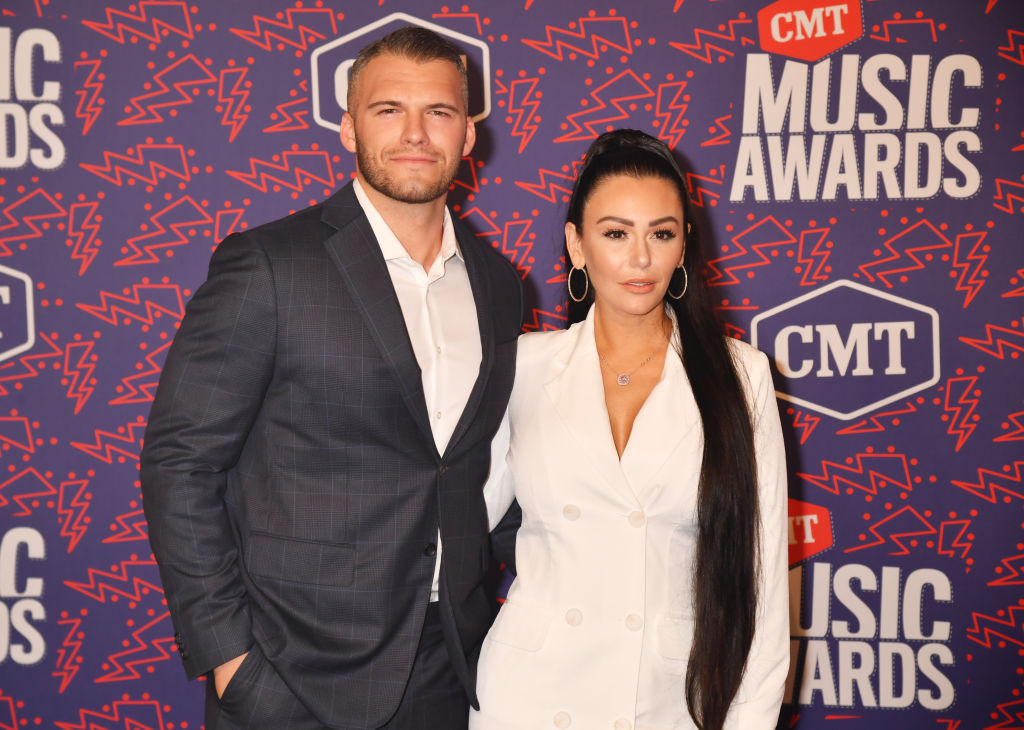 The situation also led to a fallout between Farley and Pivarnick. "I don't trust Angelina," Farley said when talking about her co-star on the show. "I truly believe Zack, he's not capable of lying. There's nothing for him to gain out of that."
Their co-star, Deena Nicole Cortese weighed in on what went down on the show with Us Weekly. She also gave an update on their relationship.
"I like him. It's just unfortunate events in the one episode," she said. "Right now, they're not together but they're working on it."
It sounds like they are keeping in touch. Fans will have to wait and see if this means they could decide to continue their relationship.