'Jersey Shore' Star, Ronnie Ortiz-Magro Pleads Not Guilty to Domestic Violence Charge and More
Ronnie Ortiz-Magro was arrested after getting arrested for alleged domestic violence during one night with Jen Harley and their daughter, Ariana. He is now going through the court process after being charged.
The Jersey Shore star is facing seven charges related to that night. Find out how he pleas and more about the incident.
Ronnie Ortiz-Magro was arrested after a night with Jen Harley
The former couple was reportedly at an Airbnb with their daughter, Ariana on Oct. 4. TMZ reported that he chased Harley with a knife before dropping it then locking himself in the property with their daughter. Harley reportedly told police he did coke before this.
His attorney, Scott E. Leemon gave a statement denying some of the details in the reports. "The reporting of the alleged incident relating to Ronnie Magro yesterday is based upon pure speculation and innuendo," Leemon told Entertainment Tonight. "We are currently conducting our own investigation and will have no further comment until that has been concluded."
A source also told People that a knife wasn't involved in the incident. The night reportedly ended with the police coming to arrest the reality star and they reportedly tased him.
His bond was set at $100,000 and he was released from jail. Ortiz-Magro was also ordered to stay 100 yards away from Harley through an emergency protective order, which was then lifted.
He is facing seven charges after the alleged incident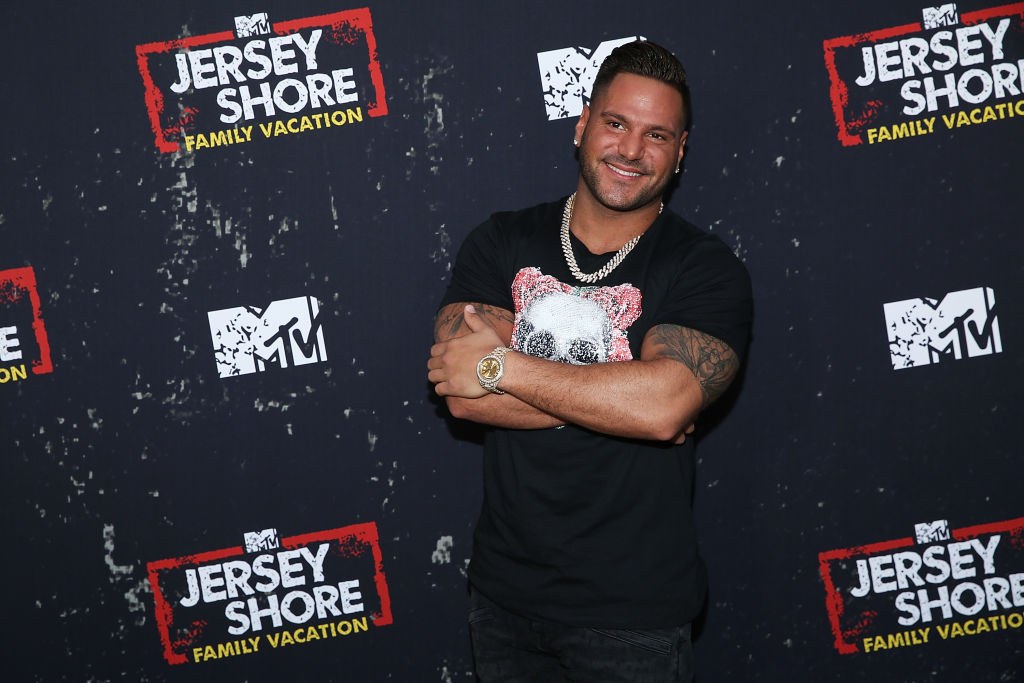 TMZ reported that five charges Ortiz-Magro will be facing are one of domestic violence, one count of brandishing a weapon, one count of child endangerment, one count of resisting arrest and one count of criminal threats.
It was then later reported that there are two more charges. The Blast reported the reality star is charged for false imprisonment and there are two charges of resisting arrest for each police officer.
This was after two charges were reportedly dropped. The kidnapping charge and felony domestic charge were no longer going to be held against him.
He could face up to a year in jail for each charge. Now the reality star has appeared in court to give his plea.
He pleads not guilty
The reality star appeared at the Van Nuys Courthouse West in Los Angeles on Nov. 8. He then entered his plea to the charges.
According to Us Weekly, he pleads not guilty to the seven misdemeanors after the alleged altercation. A Los Angeles City Attorney reportedly requested to have protective order for Harley and their daughter, Ariana. This request was granted. Ortiz-Magro is set to return to court on Nov. 12 for a pretrial.
The reality star hasn't made a public statement about the case. He did post a message on his Instagram after the arrest.
"Outgrowing people is natural. Never bring yourself down, find people on your level" read the message according to Us Weekly. Ortiz-Magro then wrote, "Protect your peace from those who are committed to misunderstanding you."
His relationship with Harley is reportedly over. He has since posted pictures being with Ariana after the arrest.