Jessa Duggar Just Revealed Why She Lets Her 3-Year-Old Do Household Chores
It's hard to keep track of what all the Duggars are up to now, as they've certainly grown up since the 19 Kids and Counting days. Now, on Counting On, fans love keeping up with Jim Bob and Michelle's older kids — and a fan favorite has always been Jessa Duggar. Duggar recently gave birth to a baby girl with husband Ben Seewald, and they share plenty of adorable moments of their family of 5 on Instagram. Recently, the happy mom also shared an Instagram post detailing why she allows her 3-year-old son, Spurgeon Seewald, to help out with the chores around the home.
Since Duggar is constantly criticized for her parenting choices, her latest post is quite bold. Here's what she said about her 3-year-old helping out with the household duties.
Jessa Duggar's followers have criticized her in the past for her parenting choices
The entire Duggar family has long been criticized for their religious ways, courtship rules, and parenting choices, and Jessa Duggar isn't immune to the critique now that she's married with her own family, either. Recently, she posted this photo of her sons, Spurgeon and Henry, in a shopping cart — and fans had plenty to say about the photo. "Jessa and Ben…BE CAREFUL cause those carts flip when there's weight like on it. Also hanging on the side is dangerous [sic]," one fan wrote.
And that's just one instance of many. We can't forget that Duggar was also put on blast for allowing Henry to blow "drool bubbles," as many considered the activity "unsanitary." And this post of Spurgeon sipping from a bottle at 22 months old created even more controversy. Between Duggar's parenting choices she makes for her three children and the flack she gets for her dirty home, it seems not every Counting On follower appreciates the famous mom for keeping it real.
She recently posted about allowing her 3-year-old to do household chores
Despite the criticism she receives, Duggar is committed to letting all of her followers know what really goes on in her home — and her recent Instagram post of Spurgeon, who's now 3, shows the child running around her living room with the vacuum running. "There's a window of time in the toddler years where little ones become eager to help," Duggar starts her post. "It's so sweet to watch their excitement as they are allowed to take part in meaningful tasks — not pretend 'helping,' but really doing something that helps out the whole family."
Duggar also explained in the post that it can be tough for parents to relinquish control of tasks they know how to do so well and allow their kids to take part, but it's important for busy moms and dads to take a step back and look at the bigger picture. "Yes, it may take 5x longer than if I did it myself, but they find it exciting to help out and lend a hand. We definitely need to encourage this and not squelch the excitement," she wrote. "As they show interest in household tasks, there needs to be less of sending them off to play, and more of bringing them alongside us and involving them in what we're doing."
Fans are actually showing her support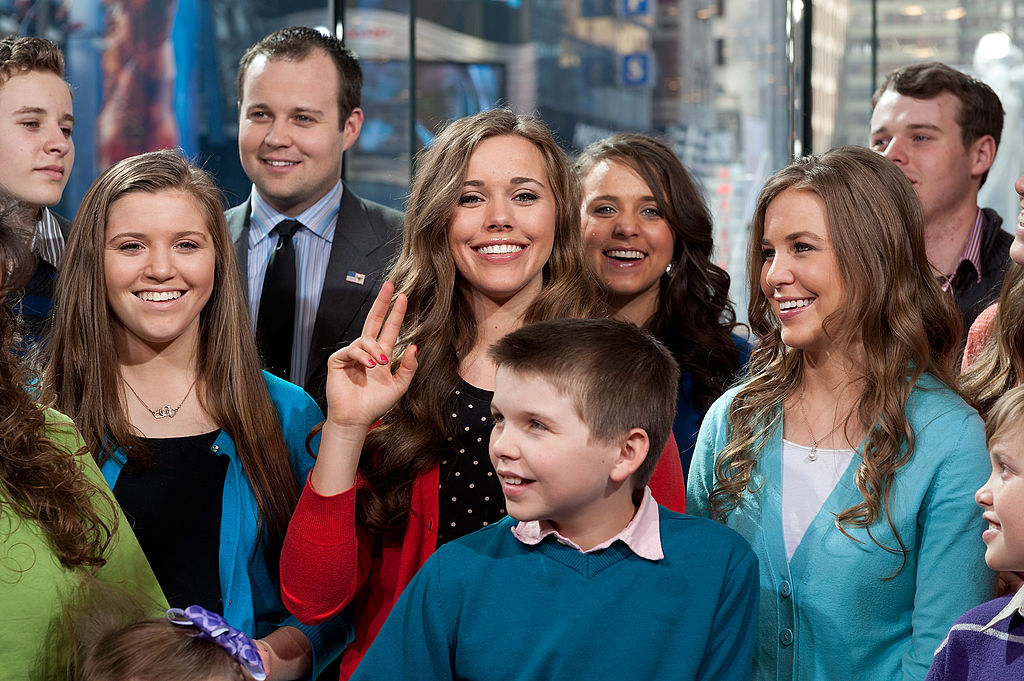 As noted before, Duggar probably expects some backlash whenever she posts parenting advice. And she's even made it known in the past that she's willing to bite back when necessary. On this post about letting her kids help out with household chores, however, fans seemed to love what she had to say.
"It's definitely harder work to teach a kid a new skill than to just do it yourself, but in the long run it's worth it," one fan agreed. And another added, "You are also teaching him good habits too.. keep it up mama you are doing great [sic]." Even Josiah and Lauren Duggar commented on what they thought of the post. "It's so true! Very well said!"
It looks like Duggar won't have to go after the mom-shamers on this post, as there are very few negative comments. Let's hope for her sake that the trend continues!
Check out Showbiz Cheat Sheet on Facebook!