Jessa Duggar Just Shared This Smart Tip for Saving Money on Kids' Clothes
As one of 19 kids, Jessa Duggar got an early lesson in the importance of being thrifty. In order to afford to feed and clothe more than a dozen kids, her parents Jim Bob and Michelle Duggar had to get creative with budgeting. Like many families looking to save, they bought groceries in bulk and learned to love thrift stores. The Duggars also aren't afraid to haggle on price and DIYed a lot of their home renovations.
Now that's she's married with a family of her own, Jessa is continuing her family's tradition of frugal living. In a recent Instagram post, she shared her tip for saving money on kids' clothing.
She's upgraded her thrift shopping game
Jessa, who is married to Ben Seewald, has two kids, Spurgeon Eliot and Henry Wilberforce, and is currently pregnant with her third child. On Instagram, the 26-year-old wrote that people often ask her where she shops for her kids' clothes.She explained that she still likes to shop used, but that thrift stores "can be a lot to wade through, and sometimes it's really hit and miss."
Rather than spending hours combing the racks at Goodwill, Jessa says she prefers to shop at Rhea Lana's, a children's consignment event that happens around the U.S. She calls it "a one-stop shop to get everything I needed to prep for baby, while staying on a budget!" Sister Jinger is also apparently a fan, making the drive from Laredo, Texas, to San Antonio just to shop the sales.
What is Rhea Lana's?
Rhea Lana's organizes consignment shopping events around the U.S. Bargain-hunting parents can shop and find great deals on gently used baby and children's clothing, as well as other essentials like strollers, baby swings, toys, and more.
"I keep a running list of items needed, and pretty much 99% of everything in our home that's kid-related is from these sales," Jessa explained. "The savings can't be beat! I usually spend an average of about $3-5 per clothing item, and there are tons of name brand and boutique things."
Parents who have items that their kids no longer need can also consign them for the sale and hopefully earn a little cash, making this a win-win event for moms and dads.
The sales happen several times a year in 22 states, and as you can see from the video above, they're massive, so chances are you'll be able to find something you need (or want) for your little one. You can check out the Rhea Lana's website to find out if there is a sale happening soon near you.
Other ways to save on kids' clothing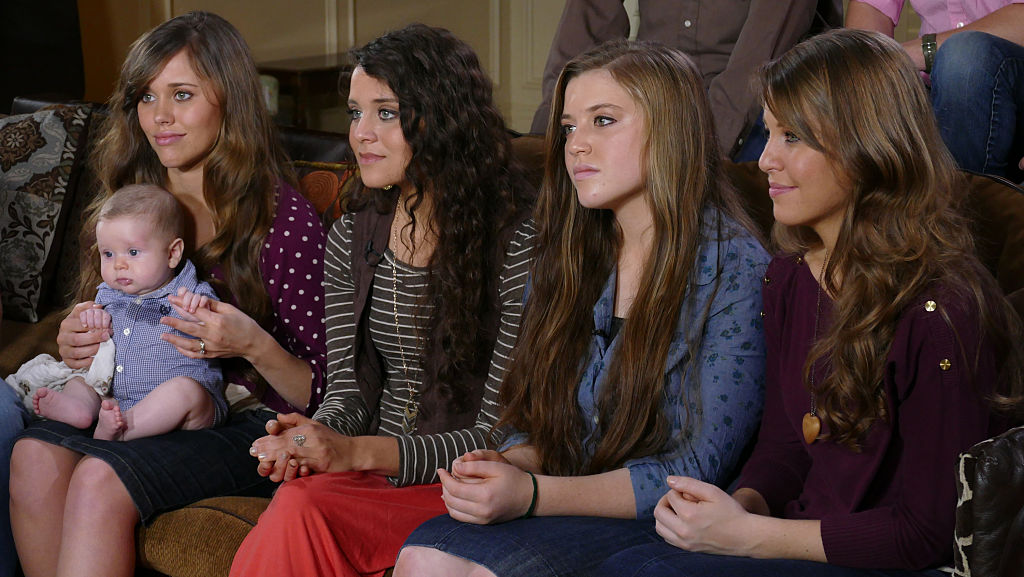 Shopping at an event like Rhea Lana's isn't the only way to save money on clothing and other must-haves for your children. Here are some of the best ways to find cheap clothes for your kids:
Facebook yard sales: Buy and sell used kids' items from people in your local community
Consignment stores: Chains like Once Upon a Child (for younger kids) and Plato's Closet (for older kids) help you snag stylish duds for your kids and are usually better organized than your average thrift store.
Online marketplaces: Sites like ThredUp and Kidizen let you shop for (and sell) kids' clothes without ever leaving the house.
Yard sales, garage sales, and thrift stores
Check out The Cheat Sheet on Facebook!